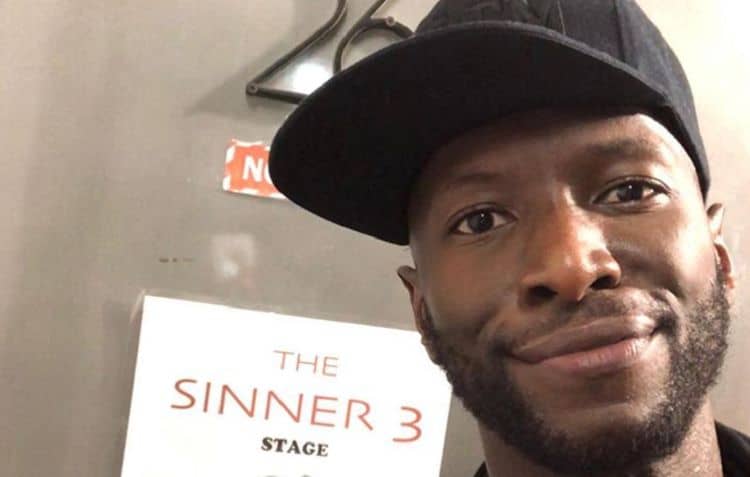 Phillip James Brannon is an actor who has gained much of his recognition through the theater, both on and off-Broadway roles included. It's not very likely, however, that you would know him through any of those works, though perhaps you do. Mostly, to those of us who glean our entertainment from the electric picture box, he is most noted for his roles in the films 'Contagion' (2011) and 'The Marvelous Mrs. Maisel' (2017). He also had roles in 'Law & Order: Special Victims Unit' in 1999.
But there is much more to this actor than just another good-looking face and an uncanny ability to speak his lines. Like all of us, he has a background, a personal life, a career, and plans and dreams for the future. While we may not be that familiar with him, our research suggests that we ought to make a better effort to know him better. Therefore, we are giving you a '10 Things' list that is all about Phillip in hopes that you will walk away much smarter than when you came.
You'll find the answers to most any question you may have wandering around in your mind, so it will be well worth the read. Feel free to take the next fifteen or twenty minutes to enlighten yourself about a young actor who is showing much promise, and will likely be a very familiar fact to all of us in the days to come: Phillip James Brannon.
Here are 10 things you didn't know about Phillip James Brannon
1. Birthplace and Other Residence Locations
Phillip James Brannon was born and raised in Columbia, South Carolina, but he lived in a variety of cities up and down the east coast before finally arriving in Chicago, where he ended up studying at the Theater School at DePaul. Currently, Phillip lives in New York City, where he also works, and he considers The Big Apple his home. The 35-year old actor has settled in there nicely, and enjoys living in the bustling city. Because of the extensive work he does both on and off-Broadway, he anticipates that he will remain there for some time. The work just keeps rolling in, and it's likely it will continue to do so, the way things are going.
2. On His Family…
He was raised by both of his parents, who are still married to this day. Phillip is a self-proclaimed 'army brat', as his father was a military man; as far as we can tell, his mother was a homemaker, and it is unclear whether or not he has any siblings. The actor, like all of us, has had ups and downs with his family, mostly centered around personal issues which we will touch upon shortly, but he says that he is very close to his mother, who he refers to as 'the best mother in the world' and 'a dream'. His father, being military, is a bit more rigid, but Phillip states that the man loves him and exhibits more understanding that he expects him to at times.
3. Education
Phillip graduated from high school and then enrolled at DePaul University in Chicago. It was there that he studied theater and acting, and he successfully graduated in 2006 from the college with a Bachelor of Fine Arts degree in acting. He was part of the cast in the play 'The March' at Steppenwolf Theater during his time there, and participated in other productions as part of his education as well. Phillip did very well while at DePaul, and is considered one of their success stories.
4. Career Path
Beginning with a production of 'Of Mice and Men' in Arlington, Virginia in 2003, all the way to 'Mrs. Murray's Menagerie' in 2019 at New York's Greenwich House Theater, Phillip has performed in a total of thirty-two stage productions. He has also made appearances on television in ''The Plug', 'The Marvelous Mrs. Maisel', 'Law & Order: SVU', and 'Elementary'. He also starred in the film 'Contagion'. He is still just as active in his work as ever, continuing to take parts on stage, and he is open to other televised or film parts as well.
5. Awards
Phillip's acting has been recognized by more than just his fans and the amount of work he has done (which is quite a bit, considering the amount of time he has in the business). He has also enjoyed recognition through the winning of awards. Not only did he receive an Obie Award for Special Citations, but he also received a nomination for an IRNE Award for Large Theater Best Supporting Actor for 'A Confederacy of Dunces'.
6. Future Plans and Projects
For the time being, Phillip intends to continue being as active as possible when it comes to working. While there are many opportunities out there, and he is open to pretty much any medium (television, film, or stage), it seems that he does prefer to do stage work, as his training in this area is quite extensive, and loves the feel of working before a life audience. For now, he is content to continue to move forward in the direction he has been going, and as for what the future holds for him work-wise? Well, we shall see.
7. Personal Life
Phillip is a very busy man, and at the current time he is not married, but that doesn't mean he isn't interested in making a commitment to a partner at some time in the future. He also has no children, but that's fine because of his schedule. As a teenager, he came out as gay to his mother, who supported him wholeheartedly, and was proud that he shared this personal fact with her. He told his father at a later date, who Phillip said handled the news much better than he expected him to. As far as we can tell, no sources report any love interest for Brannon at the current time, but that doesn't mean he doesn't have one…he is an intensely private individual.
8. Social Media
Phillip is a bit active on social media, though not as crazy with it as some tend to get. On Instagram he can be found under @pjbrannon327, where he has more than a thousand followers. While it doesn't appear that he is active on Facebook or Twitter, different projects he has been in often feature him in their posts, so he can be seen there periodically, giving fans an opportunity to catch up with him in those places.
9. Net Worth
Because of Phillip's privacy level, his net worth proved to be a bit more difficult to estimate than one might guess. However, we were able to give you something of an approximation by doing a bit of research. He has actively worked, mostly as a stage actor, since 2003, but the majority of his work came after college graduation, so we'll go from there. According to PayScale, a stage actor with 6 to 9 years of experience working in New York City likely makes a per job salary of at least $27,000, with bonuses of at least $1,000. If he has earned this for around ten years, then bought a home, car, and other similar items, we estimate Phillip's net worth to be approximately $500,000-$750,000. This may be a guess, but it's an educated one, at least.
10. Hobbies and Other Interests
Besides having a very close relationship with his parents, there is really no indication regarding hobbies or interests outside of his work: Acting. By all appearances and from all sources, the man loves what he does, and we can imaging that during his spare time he likely still hangs out at the job site. Certainly he has friends with whom he rubs elbows, but nothing definitive is given. All we can say it that he looks happy and appears to be having fun, even if all he does is work.
Well, we can say with certainty that Brannon is a man who keeps his personal business VERY personal, and we have to respect that. However, it doesn't mean we can't speculate, and in some situations we had to. But we tried to maintain integrity in each and every case. With that being said, Phillip is showing the world that he can succeed at doing exactly what he loves while being wholly who he is, and that without fear or trepidation. We hope to see much more of him in the future as he continues to build his reputation as an actor, gains fans, and expands his professional horizons. Good luck to him in all his endeavors.