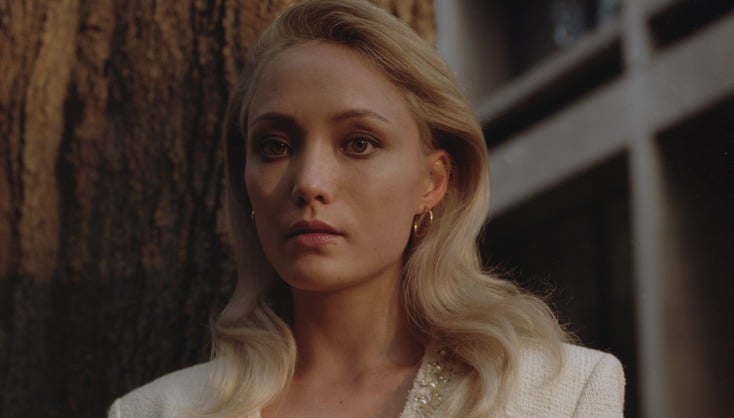 If you don't recognize Pom Klementieff from her name alone you should be able to remember her in a moment when you start reading. She doesn't exactly look like the character she's made so popular but that has a lot to do with makeup and special effects that go into making the character. She's been around for a little while now but not quite so long as to really make a big mark in show business, though she is on the right track. At this point in her life she's starting to build up a reputation that people are taking notice of and is bound to become someone that's on the radar constantly, but until then she's been a nice addition to the movies that she's been in and is bound to be someone you'll remember fondly after a while since she does have a great on screen presence and is able to create a memorable character.
Here are a few things about Pom you might not have known.
10. She's had a few deaths in the family growing up.
Her father died when she was still very young and her brother committed suicide at one point. Her uncle, who had a big hand in raising her, passed away when she was 18 and her mother is schizophrenic, so its fair to say that she's had to deal with quite a bit in her family.
9. Her mother named her Pom for a reason.
This was because the name is close to the Korean word for tiger or spring. This is kind of a nice name really if you don't take the lowbrow manner of creating a silly and rather rude representation of it as might be tempting for some to do.
8. If you're wondering, she plays Mantis in Guardians of the Galaxy vol. 2 and Avengers: Infinity War.
Now it should click a bit since you can possibly see this character in your mind if you've watched the movies. She does look a bit different but if you imagine the antennae and the large, wide eyes then you should be able to see it and recognize her.
7. She's very much a positive thinker that believes in moving forward and celebrating the lives of others.
Pom is someone that does like to think about simply moving forward with the power of positive thought, and she is very conscientious when it comes to thinking of others as she is the type of person that likes to remember those that mean something to her.
6. Pom believes in using her vulnerabilities to her advantage.
Some people try to shore up their vulnerabilities and keep them from harming them when they're targeted, but Pom uses them in a manner that turns them into strengths when she needs them despite the fact that they remain vulnerable points in her character.
5. She does not believe in God and claims she never will.
Some people simply don't and this might rankle some but at the same time if you're truly open-minded you'll respect another person's beliefs and not seek to force your own upon them since in all fairness that's not exactly the best way to go.
4. Pom is very active on social media.
Some people might wonder just how celebrities handle all their followers and keep them all happy but if you really think about it all a person has to do is post a few times and add a few pictures and most people are happy.
3. Her family traveled a lot due to her father's job.
Moving about is kind of difficult for some people but Pom seems to have used this to her advantage and has even grown a bit stronger because of it. They did eventually settle in one place so as to give their family some sense of permanence.
2. Pom's acting career started in 2007 but her big Hollywood debut didn't come until 2013.
She did start acting about six years before she really started making a name for herself but since then her reputation has been building quite a bit until at this point she seems to be climbing the ladder of success in a big way. There's nothing to indicate that her character will continue to be a part of the MCU in the years to come but for right now she's at least a part of something that could propel her forward in the future.
1. She has a very quirky personality.
It would seem that the personality you see on the screen is at least in part her real self since she does have something of a quirky personality and a nature that is fun and engaging most of the time. Sometimes the most natural thing in the world for some actors is to just be themselves.
She's someone that we might start seeing more of and that seems just fine.