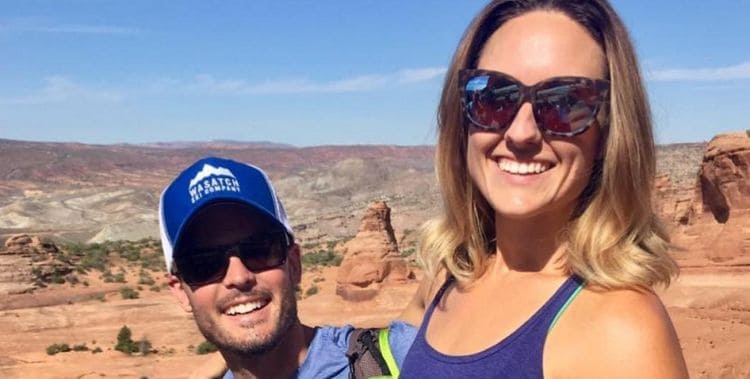 Borrowing its name from The Brady Bunch, The Blended Bunch is a new show on TLC that follows the Shemwells, a blended family that includes a total of 11 children. While Erica and Spencer Shemwell and their children are the main focus of the show, Erica's older brother, Quinn Kendall, has also gotten a lot of attention. Quinn takes his role as a big brother seriously, and as a result, he has no problem letting his sister Erica know that he doesn't approve of some of the decisions she's made since her first husband's passing. Erica might not always like what Quinn has to say, but that isn't going to stop him from expressing his opinions. Here are 10 things you didn't know about Quinn Kendall.
1. Viewers Have Mixed Opinions About Him
Most people can agree that a protective big brother isn't usually a bad thing, but there are some viewers who feel like Quinn has gone a little too far. Some believe that he needs to let Erica make her own decisions and stop trying to force his opinion on her. Others, however, believe that Quinn is the only honest person in the family and they appreciate how he always speaks his mind.
2. He Was A College Athlete
Long before Quinn made his way to reality TV, he was a competitive athlete whose skills brought him all the way to the University of Utah to play football. According to his LinkedIn profile, he was a member of the team from 2007 to 2010 although there's no mention of which position he played. While there, Quinn also earned a bachelor's degree in political science.
3. He Was Very Close To Erica's First Husband
One of the reasons that Quinn may be having such a hard time accepting Spencer is the fact that he was very close to Erica's first husband, Tony. Sadly, Tony passed away after a battle with brain cancer. Quinn feels that Erica's second marriage has come a little too soon after Tony's death.
4. He Is A Husband And Father
Since Quinn is so invested in Erica and her family, lots of people have wondered whether or not he has a family of his own. The answer is yes. He is happily married to a woman named Jen and they have a son named Easton. Other than that, Quinn hasn't shared much information on his family.
5. He Is A Private Person
Now that he's a reality TV star, there are a lot of people who would love to learn more about Quinn. Unfortunately, it won't be that easy. Quinn is a very private person. He has an Instagram account, but it's currently private. He doesn't have many followers which means that he doesn't just accept random people.
6. He Has A Law Degree
Quinn has had quite an interesting journey over the last several years. After earning his bachelor's degree, Quinn went on to earn his law degree from Ava Maria School of Law. However, based on his LinkedIn profile, it doesn't appear that he has ever practiced law.
7. He Works In The SaaS Industry
Quinn may not work in the legal field, but he still seems to be doing really well for himself. He worked at a company called User IQ where he is a commercial and SMB account executive. According to the company's website, User IQ is a customer success platform that "helps software companies like yours predict user behavior, act on it, and create winning experiences."
8. The Blended Bunch Is His Only TV Experience
Being on a reality TV show probably isn't something that Quinn ever envisioned for himself. In fact, if it weren't for his sister, there's a very good chance that Quinn would've never graced our TV screens. As far as we can tell, Quinn has never been on any other TV shows.
9. He Likes The Outdoors
As a husband, father, and full-time employee, Quinn probably doesn't get a lot of free time. When he does, however, outside is one of his favorite places to be. He loves getting the chance to connect with the beauty of nature. Some of the outdoor activities he enjoys include hiking and working out.
10. He Isn't Afraid To Address The Haters
During his time on the show, Quinn has had to deal with a lot of viewers sharing their opinions on his behavior. As mentioned earlier, there are some people that aren't really feeling the way he deals with his sister. Quinn, however, doesn't let these people bother him and he has no problem directly addressing the things people say.