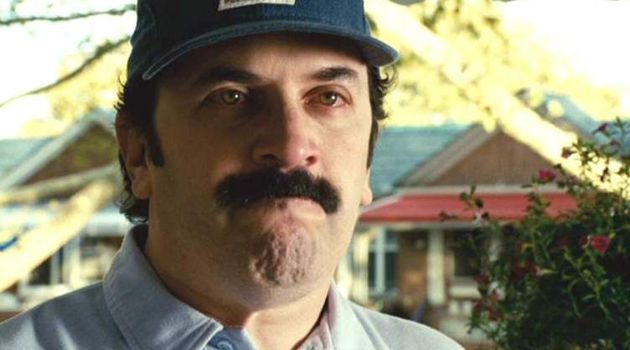 Most people are lucky if they find just one thing they're really good at in life, but Robert Smigel has been fortunate to find several. Well-known in the entertainment industry for his variety of talents, Robert has become famous for his work as a writer, director, voice, actor, comedian, and more. His creativity and comedic timing have earned him the respect of people all over the world and he has proven to be an asset to every project he's worked on. In addition to already having a very impressive resume, Robert's fans can rest assured that he has a lot more hilarious things to share with the world. Continue reading to learn 10 things you didn't know about Robert Smigel.
1. He's A New York Native
Robert was born and raised in New York City and he comes from a close-knit family. His father, Irwin, was a well-known dentist who founded the American Society for Dental Aesthetics and he is considered the "pioneer of tooth-bonding". Robert continues to live in New York today.
2. He Originally Planned On Becoming A Dentist
Before Robert decided he wanted to work in the entertainment industry, he was on a completely different path and his original plan was to follow in his father's footsteps. When Robert enrolled at Cornell University he studied pre-dental. He eventually graduated from New York University with a degree in political science.
3. He Was In Bob's Burgers
When people think of Robert, some of the first things that come to mind are Saturday Night Live, TV Funhouse, and Triumph the Insult Comic Dog. However, the list of successful projects that Robert has been a part of includes some other well-known names such as the popular animated series Bob's Burgers. Robert voiced two characters on the show in a handful of episodes between 2012 and 2019.
4. He's A Husband And Father
There are lots of people out there who believe that you can't have it all, but that's exactly what Robert has. On top of having a successful career, things have also gone well for Robert in his personal life. He has been happily married for many years and he and his wife have three children together.
5. He Is Jewish
Robert was raised in the Jewish faith and it appears that he is still a believer although it's unclear how big of a role religion plays in his life. When Robert was younger, he frequently attended Jewish summer camp. While at camp, he met a lot of people from Israel which would eventually come in handy during his career.
6. He's An Emmy Winner
In the entertainment industry, the success of a person's career is often measured by how many awards they've won. Needless to say, Robert has brought home quite a few important trophies over the years. Some of his most significant wins include three Primetime Emmy Awards. There's a very good chance there will be even more awards in Robert's future.
7. He's Passionate About Autism Awareness
Robert's sense of humor is one of the things that has helped him become so successful, but there are many things he is very serious about. Autism awareness is one of them. Robert's oldest child has autism and both Robert and his wife are board members of NEXT for AUTISM. According to the organization's website, "NEXT for AUTISM transforms the national landscape of services for people with autism by strategically designing, launching, and supporting innovative programs."
8. He's Not Into Social Media
Despite the fact that Robert has been in the spotlight for more than 30 years, he has never been super involved in the idea of celebrity culture. Instead, he has enjoyed living a relatively private life. Robert doesn't have any verified social media accounts at the moment, and it's unclear if he ever has.
9. He Holds A Record On Saturday Night Live
Like many people who a good laugh, Robert has always been a fan of the sketch comedy show, Saturday Night Live. Needless to say, it was a dream come true when he was hired to be a writer on the show in 1985. By the time he left the show in 2013, he had become the longest-running writer in the show's history.
10. He Was In An Eminem Video
Rap music probably isn't one of the things that come to mind when people think of Robert Smigel, but he has a very interesting connection to the genre. In 2009, he appeared in the music video for Eminem's single "Ass Like That". The song now has more than 23.7 million views on YouTube.