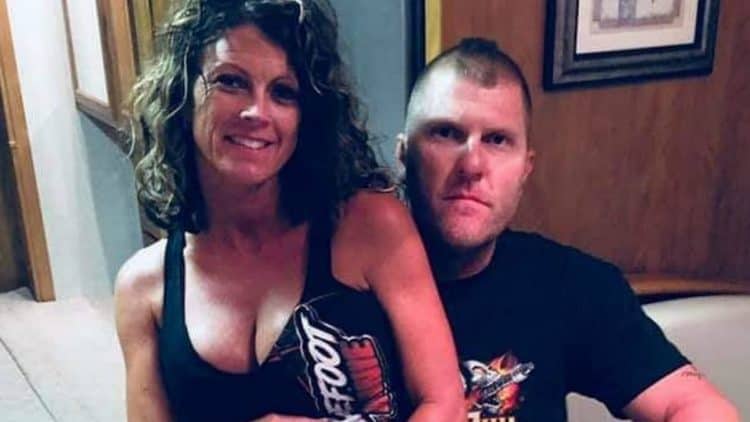 Street racing is a peculiar thing. On the one hand, most people in society are opposed to the notion of cars screaming down the road with reckless abandon. On the other hand, they are equally mesmerized by the prospect of all those squealing tires and turbocharged engines making their way through the city streets. Enter Ronnie Pace and his Street Outlaws Counterparts. He is one of the central characters on the documentary series made famous on the Discovery channel, and fans continue to be amazed by his ability to race through the open streets and come out ahead. You know him as an outlaw driver on the city streets of America, but there is so much more to who he is than that. Take a look at the following list of ten things that you probably did not know about Ronnie Pace.
1. Family Life
Ronnie is only 44 years old but has already been married for 19 years. Beyond that, they have a 25-year-old son and a 23 years daughter. Together, they have given Ronnie and his wife two grandchildren so far. He sure got started young!
2. Family Nickname
As you can probably tell, Ronnie has a big family. In fact, it keeps getting bigger and now consists of dozens of nieces, nephews, and grandchildren that are always running around. When they encounter Ronnie, he no longer is called 'Uncle Ronnie'. They all call him 'Cat Daddy'. Now, that is a side of Ronnie Pace that you do not see in the documentary.
3. His Day Job
One probably does not make enough money street racing to survive, particularly with such a large family in tow. This is why Ronnie is the owner of his very own small concrete construction business. He has had it for 20 years and is still very active in it. He does much of the physical work himself, even during the heat of the summer.
4. His Racing Nickname
Not only does Ronnie have a nickname that the kids call him, but those on the racing circuit have another for his as well. He is known as Barefoot Ronnie. This was a name given to him by OKC's 'Big Chief'. It is was about 10 years ago when he was seen exiting the car after a race, absent any shoes. He immediately became known as Barefoot Ronnie and the name has stuck.
5. Car Hobbies
Racing cars is not all Ronnie does. He takes great pride in taking care of all of his vehicles. This is why you will frequently see him painting and doing the bodywork on his cars.
6. The Beverage of Choice
This is a good one. Most people have their own favorite beverage that they turn to when they need a bit of comfort, and Ronnie is no exception. What is different is the beverage itself. For Ronnie, he would rather reach for some orange Kool-Aid than anything else. He jokes that he puts a splash of vodka in there, but a joke is all it is. He does not drink alcohol.
7. Aversion to Technology
Ronnie is not very friendly with technology. He still uses a flip-phone. He has a propensity to break them, so he had his wife buy several of them just in case. Now, they no longer make them so he is more careful to ensure that his current ones last for a while! He doesn't even like using a debit card to pay for gas. He prefers cash.
8. Car Loyal
When Ronnie finds a car that he like, he sticks with it. Case in point – He has owned his black Nova for more than 20 years. He has no intention of giving it up anytime soon.
9. Some of His Fears
Pretty much everyone is afraid of something, and Ronnie is no exception. For him, it is a feat of heights and frogs, yes frogs, that leave him terrified.
10. His Secret Hobby
You will find Ronnie in the kitchen from time to time. People who know him claim that he makes the best blackberry jelly that they have tasted. Don't tell him that you know this, however, as he likes to keep that part of his life a secret. We suppose we have now let the cat out of the bag.
Well, there you have it. These are ten more things that you know about Ronnie Pace that you never thought you would have the opportunity to hear about. As you can see, there is much more to him than just his ability to race street cars. He has a family and a life outside of the street circuit. What else do you know about him?