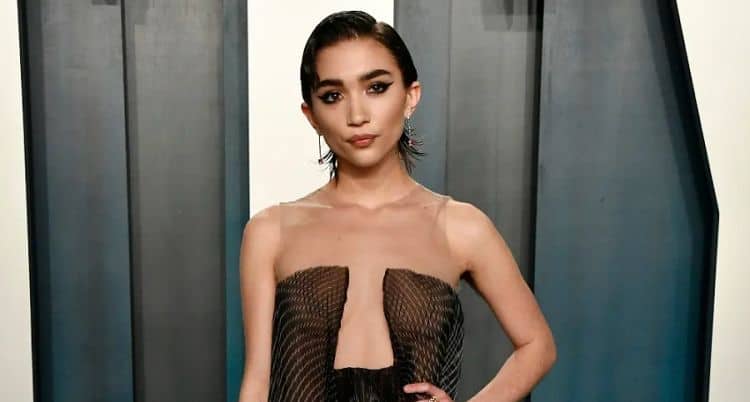 She's young, she's talented, and she's a fan favorite. If you don't know Rowan Blanchard by name, ask your kids who she is. They all know her by name. She's the girl from "Spy Kids: All the Time in the World," and more importantly, she's the star of "Girl Meets World," the "Boy Meets World," spinoff that we all grew up watching. As we already mentioned, her talent is unparalleled, but there is more to this young actress than just her childhood hits. She's going to move on to more adult things, more prominent work, and she's going to be a star.
1. She's Young
Rowan is only 19. Her date of birth is October 14, 2001. She's going to have a big year turning 20 in 2021. She might not be old enough to legally drink during her 2021 birthday, but she's no longer a teenager, either. That's a huge and important milestone.
2. She's From LA
Born and raised, too. She's a California girl through and through. She's spent her entire life living in Los Angeles, which isn't something many people get to say. It was helpful for her career to already live here, and it's been helpful to her family to get to stay in their hometown while she was filming and working as a young star.
3. Her Parents are Very Grounded
Well, we might be speculating on this one. However, her parents are both yoga instructors. If we ever felt comfortable assuming someone was grounded, it would be her parents. You can't just teach yoga without having some sense of calmness and clarity in life, can you?
4. She's Got a Rich History
Her family's history is rich and diverse, and it all works so well together. Her grandparents all hail from some very cool places. One is from the Middle East with boy Armenian and Syrian history. Another grandparent is English, Swedish, and Danish. She has very cool genes.
5. She's The Oldest Sibling
She gets the title of the older sister, and that's a big title to take on. She has a younger sister as well as a younger brother, and we do wonder if she is your quintessential first child. That would make her responsible, respectful, always doing the right thing…basically amazing.
6. She Suffers from Depression
She was only 13 when she shared with the world that she was living with depression. She put it out there herself on her own Instagram page, telling the world that she considered her feelings typical of regular teenage feelings and that she wasn't going to reject them as her depression was up and down during the time.
7. She's Queer
A few years after she made her mental health public knowledge, she also shared with the world that she considers herself queer. She also made it clear she'd only ever liked boys in the past, but that she didn't feel she'd be closed off to liking someone of the same gender, either. we don't know much about her personal life now, but she's open with her fans.
8. She's Finally Taking Control of Her Own Life
What we really love about Rowan is that she's taking her Disney persona and changing it to really portray her real persona. The thing is, though, she's not that different than we might imagine. It's true that Disney stars are always young and they have to be a certain type of influence on other kids, and many of them end up in a bad place when they get a little older. Rowan, however, is working diligently to move on from her role as a Disney star to a role as a serious actress, and we have a feeling she's going to excel.
9. She's Living in New York
She moved to New York just after the pandemic began, and it seems like the worst time to make a cross-country move away from your family. However, she did go from one majorly locked down city to another, so it's not like she had to give up her freedoms at home to make the move. It's just been weird to be so far away and to work from home and do all things from home while also trying to take control of your life.
10. She's Looking to be Taken Seriously
Being a Disney star makes that a challenge. You grow up in the eyes of kids playing the same character over and over again, and that makes it more difficult for adults to take you seriously, too. They see you as a child who grew up with their own children, and they don't see you as a serious actress. But, she's working hard on that, and we think that she's really succeeding in making the world see her as a serious actress rather than the Disney darling she will always be.