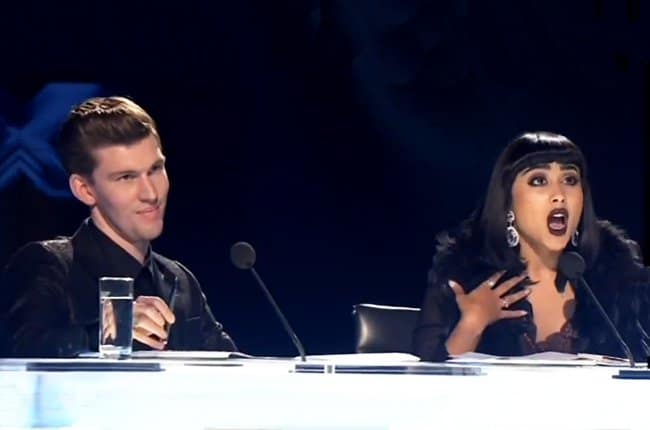 Willy Moon's name may not be widely known all over the world, but he has made an impact on the music industry. As a talented singer, songwriter, and performer, Willy gained fame in 2012 with the success of his single "Yeah Yeah" which was featured in an Apple commercial. His unique style and sound quickly resulted in lots of people being curious about him. He went on to release his debut album, Here's Willy Moon, in 2013. The following year, Willy and his wife, Natalia Kills AKA Teddy Sinclair, were cast as judges on X Factor New Zealand. Although their time on the show was short lived, it has never been forgotten. Keep reading for 10 things you didn't know about Willy Moon.
1. He Doesn't Believe In Religion
People who have strong religious backgrounds often say that their faith in God is at the center of everything they do. However, that isn't the case for Willy Moon. During an interview with Mara Backstage, he shared that he doesn't believe in any religion at all.
2. He Dropped Out Of School At 16-Years-Old
Most people would agree that, at the very least, it's important to have a high school education. With that being said, Willy took a huge risk when he decided to drop out of school when he was just 16. Although that decision could have easily led him down a path of disappointment, it turned out to be one of the best decisions of his life.
3. He Was Fired From X Factor For Being Rude To A Contestant
Getting chosen to be a judge on X Factor New Zealand was a great opportunity for Willy Moon. Unfortunately, however, his time on the show was cut short when he and his wife were fired after being rude and condescending to one of the contestants. Both Willy and Teddy apologized to the contestant after the incident, but the damage had already been done.
4. He Moved Around A Lot When He Was Younger
Growing up, Willy and his family struggled financially. They moved around a lot but were never able to quite get on their feet. Some of the places he lived include Hong Kong and the UK. Willy even had to learn how to steal in order to get the things he needed. He told Interview Magazine, "I learned that the best way to steal is to do it as brazenly and openly as possible."
5. He's Not Active On Social Media
Social media has become a great way for entertainers to help build their brand. But Willy Moon doesn't seem to have any interest in building a strong social media presence. Over the last few years, he hasn't been active on social media and there's no indication that he plans to pick it back up.
6. He's A New Zealand Native
Many sources have referred to Willy as a British musician, but he is actually a native of New Zealand. He has lived in England at various points in his life and feels a strong connection to the British community. However, his heart will always be with his home country.
7. He Started Writing Songs Before He Got Into Singing
Music is something that Willy has always been passionate about. He learned to play the guitar at a young age and then began working on writing his own songs. He initially didn't intend on becoming a singer, but since there was no one else around he began to sing the songs he wrote.
8. He's In A Band With His Wife
When "Yeah Yeah" was released in 2012, it seemed that Willy had a very bright musical career ahead of him. However, many would argue that he hasn't lived up to his potential. While his solo career seems to be on an indefinite pause, he is currently a member of the group Cruel Youth in which his wife is the lead singer.
9. He Likes To Stay Low Key
Willy is a very private person who does his best to avoid being in the spotlight – at least this has been the case since he was let go from X Factor. Over the last several years, Willy has essentially disappeared. He hasn't done any interviews or made any appearances.
10. He Loves Fashion
Will has always loved to express himself through clothing. His unique style became a huge part of his image as an artist. His style was even at the center of the comments that got he and Teddy fired from their jobs as judges. They both felt that contestant Joe Irvine was copying Willy's style.