The world of television is a cut-throat industry, especially by today's standards.  If a show is not performing well within the first two airings, expect it to never be heard of again.  Some shows are able to last longer than a few seasons and as a result build up a cult following.  Most of these "underrated shows" were broadcast within the last 20 years as television has become more competitive with so many networks airing fresh new scripted shows. Take a look at these 11 underrated shows and relive some of the best TV you never watched.
Happy Endings was the funniest show no was watching.  The show premiered in April 2011 right after Modern Family.  It would spend the next two seasons being switched around to almost every day of the week before ABC landed it in the deadly Friday night time slot.  If a viewer at home did not have a DVR, they were unable to keep track of what day the show was even on so they could watch what crazy antic Max, Penny, and the rest of the gang were getting into.  ABC never showed much support to the show according to tweets from several of the cast members.  Happy Endings ran for three seasons and aired 57 episodes before getting cancelled.
Photo by Alberto E. Rodriguez/Getty Images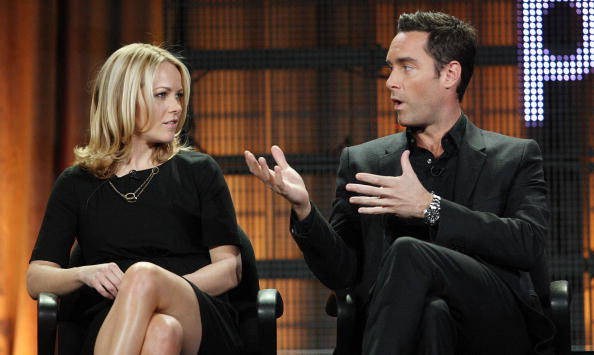 Better Off Ted is a sitcom you may never have heard of.  The show premiered on ABC back in 2009 and starred Jay Harrington and Portia de Rossi.  The critics liked the work place comedy concept and ABC even gave it a second season after tepid airing during season one.  The smart writing couldn't draw in audiences and the show was cancelled after 26 episodes.  Harrington is now recurring on the TV Land comedy Hot in Cleveland while de Rossi reprised her role as Lindsay Bluke on Arrested Development which was also underrated when on TV.
Photo by Frederick M. Brown/Getty Images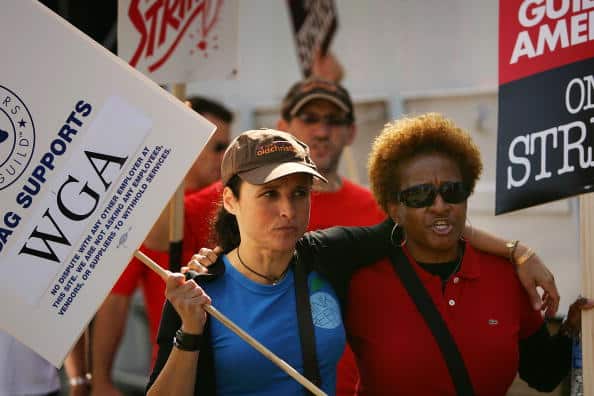 Julia Louis Dreyfus was able to break the Seinfeld curse when she starred on the comedy The New Adventures of Old Christine. Dreyfus played Christine Campbell, a newly divorced woman who owns a gym and must deal with the "meanie moms," at her son's school.  CBS always left this show on the bubble for renewal and after five seasons and 88 episodes decided to cancel the sitcom.  Fans were never given closure and never got to see Christine go back to college or watch her marry her fiancée played by Eric McCormack.
Photo by David McNew/Getty Images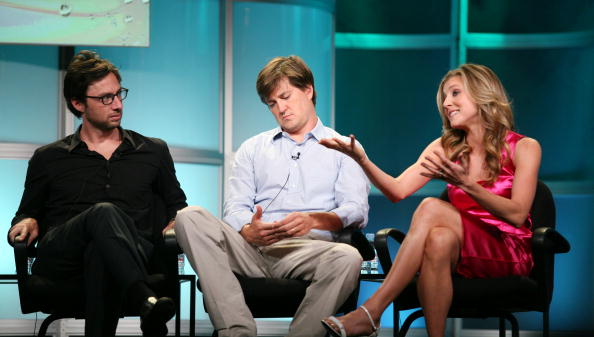 Though Scrubs ran for 8 seasons (9 if you count the ridiculous season of med students) it was always considered underrated.  Series Creator, Bill Lawrence never felt NBC cared about the comedy featuring Zach Braff and Sarah Chalke as much as it did other shows featured on the network.  The strike of 2007 caused a lot of friction between Lawrence, NBC, and ABC who was in talks of picking up the show if NBC decided to cancel it.  NBC threatened to sue ABC but would still end up canceling the beloved show after season seven. ABC ran the last two seasons.
Photo by Frederick M. Brown/Getty Images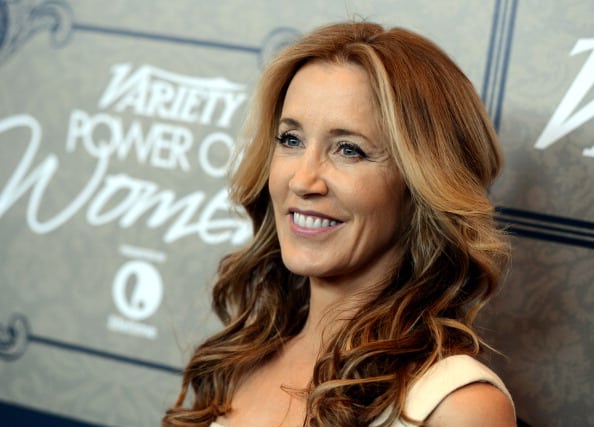 Sports Night was a cleverly written sitcom from Aaron Sorkin that starred Felicity Huffman, Peter Krause, and Josh Charles.  It was dubbed the sitcom about a sports show that's not exactly a sitcom, and not at all about sports.  This show was shot in single-camera format, much like comedies like Modern Family are today.  ABC worried that viewers would not realize what parts were funny without laughter from a studio audience, so an awful laugh track was added.  ABC should have realized the jokes were funny enough that no sound track was needed.  The show survived two seasons before getting a permanent time out.
Photo by Kevin Winter/Getty Images
Freaks and Geeks was a high school drama set in Michigan during the 80's. It explored the life of all the cliques you find in school.  The talent found on this show is what makes this a must watch.  Imagine having Seth Rogen, Jason Segel, James Franco, Busy Phillips, and Linda Cardelini all on one show today.  It could be the worst thing ever created and people would still watch it.  Freaks and Geeks only survived its freshman season before getting cancelled.
Photo by Christopher Polk/Getty Images for Comedy Central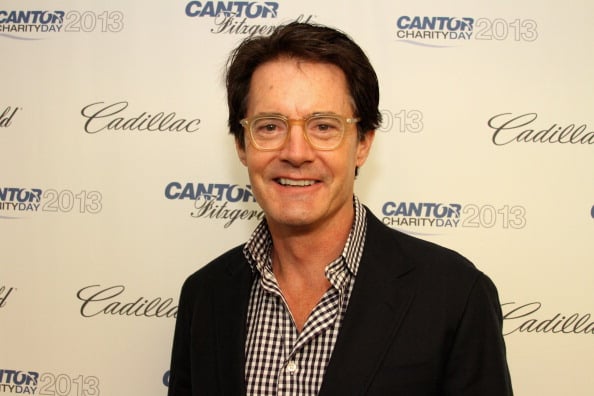 Once it was revealed that Leland Palmer murdered his daughter on Twin Peaks on episode sixteen, many viewers stopped watching.  The final thirteen episodes focused on a new mystery and found a new villain to hate in Agent Cooper's ex-partner Windom Earle.  The series finale was even as intriguing as the pilot episode.  By that time the rating were so bad, ABC had no choice but to cancel the show after 29 episodes.  Be sure to check this one out on DVD.
Photo by Mike McGregor/Getty Images for Cantor Fitzgerald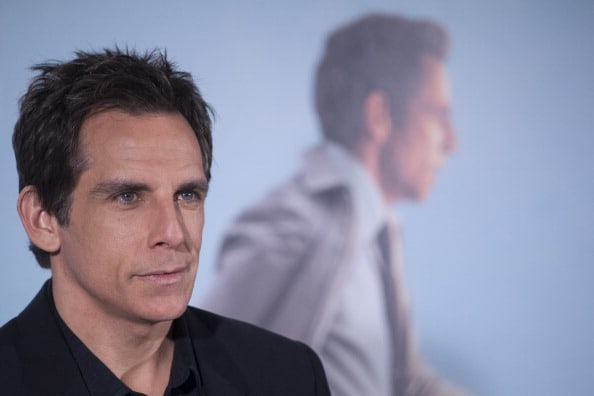 You may not remember the sketch comedy The Ben Stiller Show.  It ran for one measly 13-episode season from 1991-1992 before FOX cancelled it.  This show's writing and quick style of filming paved the way for how other networks cover their sports and news segments.  Much of MTV's programming is now done in this format as well.  The show even won an Emmy Award for Outstanding Writing and is where Judd Apatow started his awesome career.
Photo by Gabriel Solera/Getty Images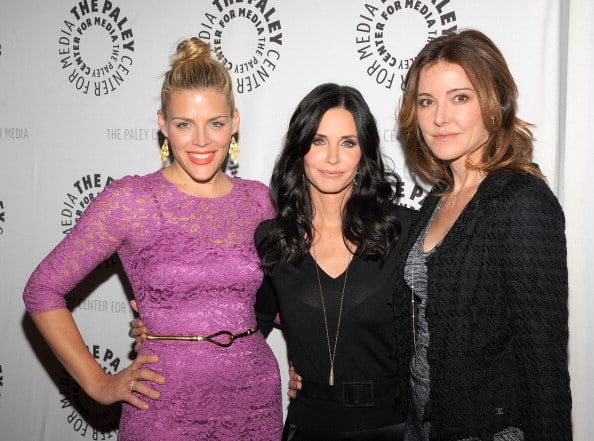 The trend lately at ABC is to cancel a show after its third season.  That is what happened with Happy Endings, Suburgatory (another underrated show not mentioned here), and Cougar Town.  After the first season the title of the comedy did not make sense, but you forgot all about that when watching the sharp comedic timing and chemistry between Courtney Cox, Busy Phillips, and the rest of the Cul-de-sac Crew. Thankfully TBS had faith in this comedy gem.  The sixth and final season will air next year on that network.
Photo by Simon Russell/Getty Images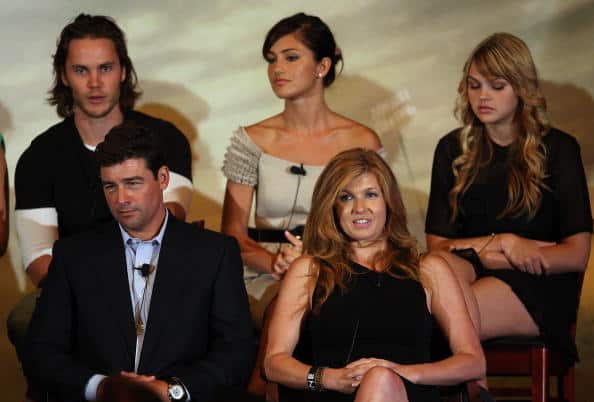 Friday Night Lights was loved by the critics and the very small number of people that watched it.  Even though it received low ratings in season one, NBC renewed the football-themed drama. Season two was when the writer's strike occurred and the show finished that year with no certain ending for the Dillion Panthers.  Direct TV inked a deal with NBC to keep the show on for three more seasons and awarded fans with one of the greatest series finales of all time.
Photo by Frederick M. Brown/Getty Images
The newest addition to the underrated television shows list goes to Friends with Better Lives. The comedy starring James Van Der Beek (star of the underrated Don't Trust the B in Apartment 23) never stood a chance when CBS decided to renew most of its current shows before it even aired.  The comedy may also be a little too "adult humored" for the network that skews a little higher in age.  Hopefully this show will get a rebirth on another network like some of these other underrated shows were given.  Are 8 episodes even enough to really let a show find its audience?
What other shows do you consider underrated? Post your pick in the comments below. We would love to hear your responses.
Photo by Frederick M. Brown/Getty Images