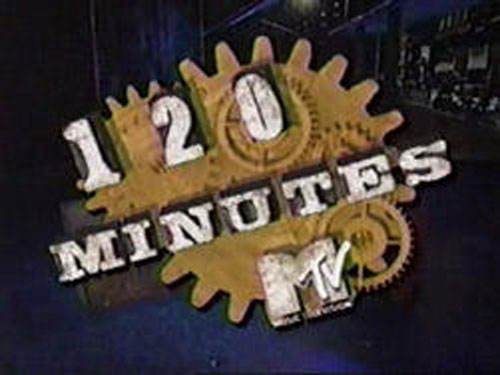 MTV has taken a step to silence its critics in reviving 120 Minutes, the popular late 80s-90s music series that focused on alternative music. The show is set to premiere March 18th on MTV2 and there's also a weekly webshow called 120 Seconds that can be found on mtvhive.com, according to Entertainment Weekly. The show also brings back beloved MTV personality and former Columbia Records A&R man Matt Pinfield to host.
Even though alternative music isn't my scene per se, I'm elated that MTV is bringing back such a video focused show that will give the spotlight to acts that aren't easily found on the radio. Hopefully the show will bring back more music-focused programming to the channel because I truly miss watching a music video be made on Making the Video or having a music countdown show to watch in the afternoon after I made it home from school, for example. MTV still plays videos in the mornings and they've made strides to highlight the music played in their shows, a lot of which comes from independent artists, but a block of music videos hosted by such a knowledgeable guy like Pinfield will bring more balance to the channel that it's needed for quite a while.
Were you a fan of 120 Minutes back in its heyday? Are you excited to see it back? What music-related shows should MTV bring back?