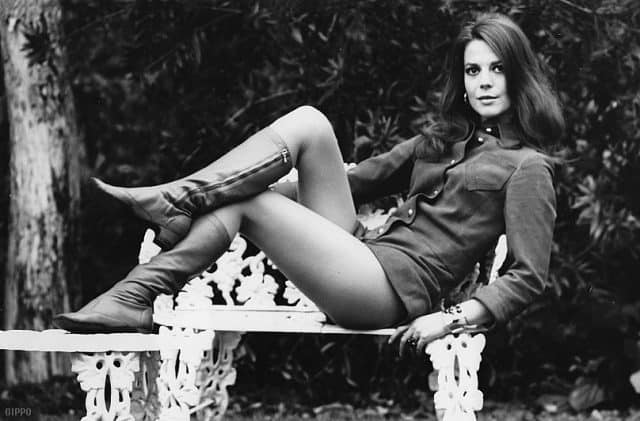 It' hard to select a picture of Natalie Wood that one could consider to be the "best one ever" but since I never saw this once before today, I have to go with it.  Unfortunately I don't know many details behind it but I do know that it was taken in 1970.   She's 32 years old in this photo and it almost appears to be a precursor to what some of the trendiest styles in the 70s would become.   As you already know Wood was an American film and television actress. She was known for her screen roles in Miracle on 34th Street, Splendor in the Grass, Rebel Without a Cause, The Searchers, and West Side Story. She first worked in films as a child, then became a successful Hollywood star as a young adult, receiving three Academy Award nominations before she was 25 years old.
Unfortunately as much as what Wood was known for in her career, she is equally known as much for her death.   During the making of the film Brainstorm Wood drowned while on a weekend boat trip to Santa Catalina island.  To this day questions are still being raised about whether or not her death was planned.  On January 14, 2013, the Los Angeles County coroner's office offered a 10-page addendum to Wood's autopsy report stating that some of the bruises on her body may have been sustained before she went into the water and drowned, but that could not be definitively determined.  Her husband at the time, Robert Wagner, has always been the name attached as being the main suspect.
However, I'd rather not focus on that.  I just wanted to share this picture of Wood because if there's a picture that captures the essence of style for women in 1970, it's this one.