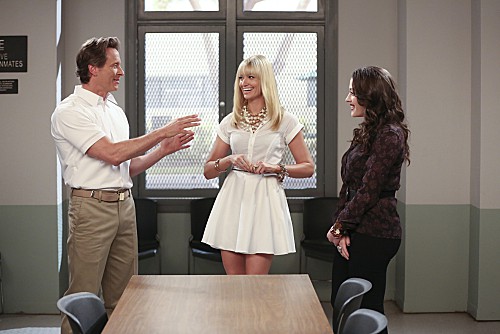 The highly rated CBS comedy 2 Broke Girls will be returning to the network in late September for its second season.  In the premiere episode, Wings star Steven Weber will be making a guest appearance as Caroline's father, Martin Channing.
In the premiere episode, titled "And The Hidden Stash", Max decides to accompany Caroline on a visit to her father.  While the girls visited the prison in a season 1 episode, they never actually got to see Martin in person.  When they do meet him, he tells them about the upcoming Channing estate auction and encourages them to bid on a specific keepsake.  You can catch your first glimpse of Weber in his guest appearance above.
2 Broke Girls returns on Monday, September 24 and moves to 9:00 p.m. ET/PT on CBS.