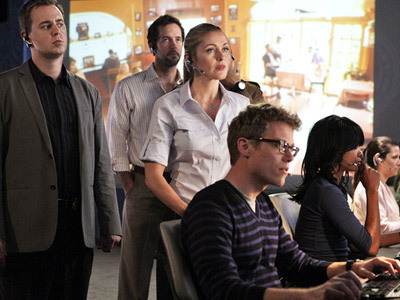 NCIS: Los Angeles
Network: CBS
Premiere date: Tuesday, September 22 at 9:00 ET/PT
Cast: Chris O'Donnell, LL Cool J, Daniela Ruah, Peter Cambor, Linda Hunt, Adam Jamal Craig
Synopsis (from CBS): NCIS: LOS ANGELES is a drama about the high stakes world of undercover surveillance at the Office of Special Projects (OSP), a division of NCIS that is charged with apprehending dangerous and elusive criminals that pose a threat to the nation's security. By assuming false identities and utilizing the most advanced technology, this team of highly trained agents goes deep undercover, putting their lives on the line in the field to bring down their targets.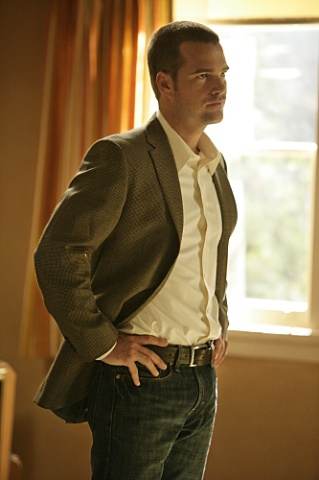 Special Agent "G" Callen (Chris O'Donnell) is a chameleon who transforms himself into whomever he needs to be to infiltrate the criminal underworld. His partner is Special Agent Sam Hanna (LL COOL J), a former U.S. Navy SEAL who has seen action in both Afghanistan and Iraq, and a surveillance expert who uses state of the art monitoring equipment to look out for those in the field and feed them crucial information. Assisting the team is Special Agent Blye (Daniela Ruah), the exceptionally bright daughter of a slain Marine who lives for the adrenalin rush that comes with undercover work, and Operational Psychologist Nate Getz (Peter Cambor), adept at getting into anybody's head, profiling the target and monitoring agents' states of mind before, during and after missions.
Armed with the latest in high tech gear and sent regularly into life-threatening situations, this tight-knit team relies on each other to do what is necessary to protect national interests.
What We Say:
"NCIS: Los Angeles" has an excellent pedigree, following in the footsteps of the long-running "JAG" and "NCIS". Although the crossover episode only provided a taste of what we can expect, I expect it to be a treat.
When we left our intrepid heroes, G had been shot down in the street – possibly have being identified from a former undercover gig – and Sam was calling for an ambulance and back up. The series starts with G returning to work.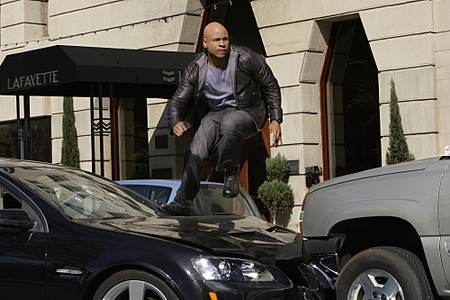 This crime procedural takes a slightly different path that its predecessors by showing the undercover part of crime solving, rather than the post-crime processing (NCIS) or the prosecution (JAG). I'm curious to see how well this works. Another difference appears to be the lack of a veteran player (lead investigator/admiral/coroner) on the team. This one seems to be made up entirely of young guns, with no experienced voice of reason to fall back on. Considering the fast-paced nature of undercover ops, this may work to their advantage.
Chris O'Donnell and LL Cool J exhibited good chemistry in the crossover episode. So long as they avoid falling into the stereotypes available for their characters, this should be a fun watch. I'm not expecting it to veer too far off the successful procedural framework but the "Office of Special Projects" setup may give it enough leeway for some original ideas. Let's just hope that since it follows the original, viewers aren't turned off by an NCIS overdose on Tuesday nights.