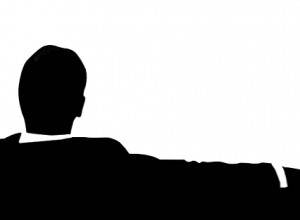 Mad Men creator and show-runner Matthew Weiner seemed legitimately unprepared when Mad Men was announced as the winner of the Golden Globe for Best Drama, should he have been? Since Mad Men debuted it has become a darling of awards shows, garnering 58 nominations and 31 wins; most notably, two previous wins in this very category at the Golden Globes and two previous Outstanding Drama Series Emmys. Not bad for a period piece that steers clear of contemporary trappings while showing human nature hasn't really gone much of anywhere in the last 40 years or so.
Mad Men had some serious competition for the award:
Big Love
Dexter
House
Mad Men
True Blood
With some big wins tonight, Dexter seemed like a contender. Still a lot of TV fans were shocked by some of the overlooked shows like LOST, Breaking Bad, and Sons of Anarchy.
What do you think? Is the Golden Globe's fascination with Mad Men justifiable? Sound off in the comments below.