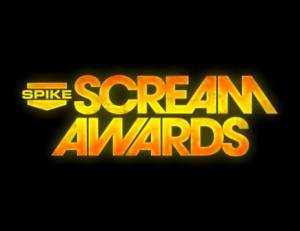 Nominations for the 2011 Scream Awards have been announced and critically acclaimed sci-fi, horror, and fantasy shows racked up some serious kudos. True Blood and Game of Thrones led the way with seven each, with both being up for the top prize of The Ultimate Scream. Doctor Who grabbed nomination for stars Matt Smith and Karen Gillian, while Critics' Choice nominee Anna Torv picked up a nod for Best Science Fiction Actress. Tom Welling received recognition for his role as Clark Kent in the final season of Smallville; multiple actors from AMC's monster hit The Walking Dead were praised, along with the show's graphic novel.
This isn't the only awards telecast where genre favorites go head to head, as the Saturn Awards were held earlier this summer with Fringe as the big winner.
To check out the rest of the nominations and to vote for your favorites, check out Spike's website. Winners will be named on October 15th, with the ceremony airing October 18th on Spike TV.
The Ultimate Scream
Black Swan
Captain America: The First Avenger
Game of Thrones
Harry Potter and the Deathly Hallows – Part 2
Scott Pilgrim vs. the World
Super 8
Thor
True Blood
The Walking Dead
X-Men: First Class
Best TV Show
Doctor Who
Fringe
Game of Thrones
True Blood
The Walking Dead
Best Fantasy Actress
Penelope Cruz, Pirates of the Caribbean: On Stranger Tides
Lena Headley, Game of Thrones
Jennifer Lawrence, X-Men: First Class
Natalie Portman, Black Swan
Emma Watson, Harry Potter and the Deathly Hallows – Part 2
Best Fantasy Actor
Sean Bean, Game of Thrones
Johnny Depp, Pirates of the Caribbean: On Stranger Tides
Michael Fassbender, X-Men: First Class
James McAvoy, X-Men: First Class
Daniel Radcliffe, Harry Potter and the Deathly Hallows – Part 2
Best Science Fiction Actress
Hayley Atwell, Captain America: The First Avenger
Karen Gillian, Doctor Who
Milla Jovovich, Resident Evil: Afterlife
Anna Torv, Fringe
Olivia Wilde, Tron: Legacy
Best Science Fiction Actor
Daniel Craig, Cowboys & Aliens
Chris Evans, Captain America: The First Avenger
Harrison Ford, Cowboys & Aliens
Jake Gyllenhaal, Source Code
Matt Smith, Doctor Who
Best Horror Actress
Sarah Wayne Callies, The Walking Dead
Neve Campbell, Scre4m
Anna Paquin, True Blood
Chloe Grace Moretz, Let Me In
Rose Byrne, Insidious
Best Horror Actor
Michael C. Hall, Dexter
Andrew Lincoln, The Walking Dead
Stephen Moyer, True Blood
Alexander Skarsgard, True Blood
Patrick Wilson, Insidious
Best Superhero
Chris Evans, Captain America: The First Avenger
Chris Hemsworth, Thor
James McAvoy, X-Men: First Class
Ryan Reynolds, Green Lantern
Tom Welling, Smallville
Best Supporting Actress
Jaimie Alexander, Thor
Laurie Holden, The Walking Dead
Mila Kunis, Black Swan
Helen Mirren, Red
Ellen Wong, Scott Pilgrim vs. the World
Best Supporting Actor
Kieran Culkin, Scott Pilgrim vs. the World
Peter Dinklage, Game of Thrones
Rupert Grint, Harry Potter and the Deathly Hallows
Tommy Lee Jones, Captain America: The First Avenger
Alan Rickman, Harry Potter and the Deathly Hallows
Breakout Performance – Female
Jaimie Alexander, Thor
Hayley Atwell, Captain America: The First Avenger
Emilia Clarke, Game of Thrones
Elle Fanning, Super 8
Zoe Kravitz, X-Men: First Class
Breakout Performance – Male
Jon Bernthal, The Walking Dead
Michael Fassbender, X-Men: First Class
Chris Hemsworth, Thor
Tom Hiddleston, Thor
Joe Manganiello, True Blood
Best Ensemble
Game of Thrones
Harry Potter and the Deathly Hallows – Part 2
Red
True Blood
X-Men: First Class
Best Comic Book or Graphic Novel
American Vampire
Chew
Daytripper
Locke & Key
The Walking Dead