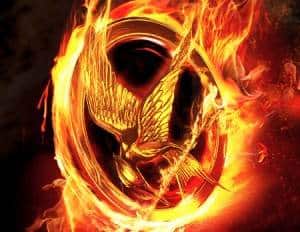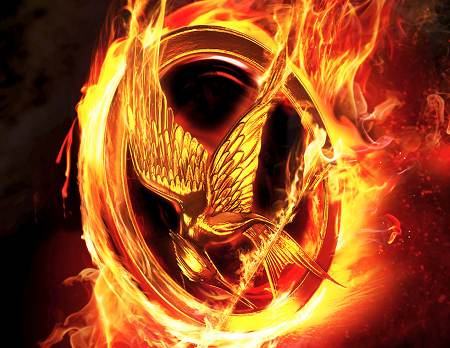 Nominations for the 2012 MTV Movie Awards are out and even though several films racked up their expected nominations, the story is more about what's not there.
After dominating the ceremony for three years running, the latest Twilight movie (Breaking Dawn – Part 1) garnered two nominations. Two. Though it made it into Movie of the Year, the only other time the mega-hit franchise got its name called was for Best Kiss. This ends the three-peats of Kristen Stewart and Robert Pattinson in Best Female Performance and Best Male Performance, respectively, with co-star Taylor Lautner failing to pick up a third nomination, as well.
But if Twilight has been passed up, what took its place? The Hunger Games, Bridesmaids, and Harry Potter all made out like gangbusters, pretty well covering nearly every category. Throw in three nominations for the internet's boyfriend Ryan Gosling and nods for everything from Project X to My Week with Marilyn and there you have it.
On the TV side of things, the likes of ABC Family poster girl Shailene Woodley, Oscar nominee (and Mike & Molly star) Melissa McCarthy, and Saturday Night Live's Kristin Wiig were nominated for their solo work, while the TV-heavy cast of Bridesmaids picked up a nomination for Best Cast.
The 2012 MTV Movie Awards air Sunday, June 3rd at 9:00, leading into the second season premiere of Teen Wolf. To vote for your favorite in any of the 12 categories, be sure to visit the show's official website.
What do you think about the nominees this year? Did the new system of voting help make the field more diverse? Who are you rooting for to take home Movie of the Year?
Movie of the Year
'Bridesmaids'
'The Hunger Games'
'Harry Potter and the Deathly Hallows, Part 2'³
'The Help'
'The Twilight Saga: Breaking Dawn — Part 1'³
Best Male Performance
Daniel Radcliffe, 'Harry Potter and the Deathly Hallows, Part 2'³
Ryan Gosling, 'Drive'
Joseph Gordon-Levitt, '50/50'³
Josh Hutcherson, 'The Hunger Games'
Channing Tatum, 'The Vow'
Best Female Performance
Jennifer Lawrence, 'The Hunger Games'
Kristin Wiig, 'Bridesmaids'
Emma Stone, 'Crazy, Stupid Love'
Emma Watson, 'Harry Potter and the Deathly Hallows, Part 2'³
Rooney Mara, 'The Girl With the Dragon Tattoo'
Best Comedic Performance
Melissa McCarthy, 'Bridesmaids'
Kristen Wiig, 'Bridesmaids'
Zach Galifianakis, 'The Hangover Part II'
Jonah Hill, '21 Jump Street'
Oliver Cooper, 'Project X'
Breakthrough Performance
Melissa McCarthy, 'Bridesmaids'
Rooney Mara, 'The Girl With the Dragon Tattoo'
Liam Hemsworth, 'The Hunger Games'
Elle Fanning, 'Super 8'³
Shailene Woodley, 'The Descendants'
Best Cast
'Bridesmaids'
'Harry Potter and the Deathly Hallows, Part 2'³
'The Hunger Games'
'21 Jump Street'
'The Help'
Best On-Screen Transformation
Elizabeth Banks, 'The Hunger Games'
Rooney Mara, 'The Girl With the Dragon Tattoo'
Johnny Depp, '21 Jump Street'
Michelle Williams, 'My Week With Marilyn'
Colin Farrell, 'Horrible Bosses'
Best Fight
Daniel Radcliffe vs. Ralph Fiennes, 'Harry Potter and the Deathly Hallows, Part 2'³
Jennifer Lawrence and Josh Hutcherson vs. Alexander Ludwig, 'The Hunger Games'
Channing Tatum and Jonah Hill vs. Kid Gang, '21 Jump Street'
Tom Hardy vs. Joel Edgerton, 'Warrior'
Tom Cruise vs. Michelle Nyqvist, 'Mission: Impossible — Ghost Protocol'
Best Kiss
Ryan Gosling and Emma Stone, 'Crazy, Stupid, Love'
Rupert Grint and Emma Watson, 'Harry Potter and the Deathly Hallows, Part 2'³
Jennifer Lawrence and Josh Hutcherson, 'The Hunger Games'
Rachel McAdams and Channing Tatum, 'The Vow'
Robert Pattinson and Kristen Stewart, 'The Twilight Saga: Breaking Dawn — Part 1'³
Best Gut-Wrenching Performance
'Bridesmaids'(Kristen Wiig, Maya Rudolph, Rose Byrne, Melissa McCarthy, Wendi McClendon-Covey and Ellie Kemper)
'The Help'(Bryce Dallas Howard)
'21 Jump Street'(Jonah Hill and Rob Riggle)
'Drive'(Ryan Gosling)
'Mission: Impossible — Ghost Protocol'(Tom Cruise)
Best On-Screen Dirt Bag
Bryce Dallas Howard, 'The Help'
Jon Hamm, 'Bridesmaids'
Jennifer Aniston, 'Horrible Bosses'
Colin Farrell, 'Horrible Bosses'
Oliver Cooper, 'Project X'
Best Music
'Party Rock Anthem,'LMFAO ('21 Jump Street')
'A Real Hero,'College with Electric Youth ('Drive')
'The Devil Is in the Details,'Chemical Brothers ('Hanna')
'Impossible,'Figurine ('Like Crazy')
'Pursuit of Happiness,'Kid Cudi (Steve Aoki remix) ('Project X')