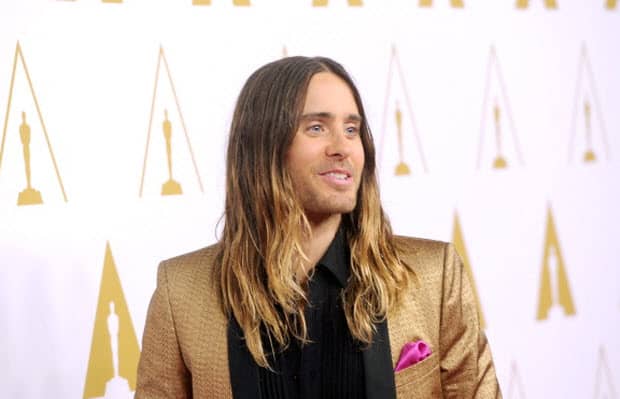 As we've mentioned oh, a million times, in the past month or so, Sunday marks the 86th Academy Awards.
And since we've gotten prepped by giving you the most shocking upsets, the best and worst hosts, the most surprising moments and yesterday's article on the most popular actors and actresses without an Oscar win, it's all led us to this point–our predictions.
We may not be a part of the Academy, forced to choose between determining the winners of the biggest awards in Hollywood all year, but here are our best guesses for Sunday's show, our 2014 Oscar predictions.
5. Best Supporting Actress -Â Lupita Nyong'o (12 Years A Slave)
Becoming quite the starlet following her win (and speech) at this year's Critics' Choice Awards, actress Lupita Nyong'o should have another chance to only gain more popularity by earning herself this award for her role in 12 Years A Slave.
While she goes against some heavy-hitters like Sandra Bullock, Julia Roberts and Jennifer Lawrence, we're sticking with Lupita to keep her breakthrough performance just that, breakthrough, with her continuing to build her credentials in becoming an A-lister.
4. Best Supporting Actor -Â Jared Leto (Dallas Buyer's Club)
Ever since the movie Dallas Buyer's Club debuted at last September's Toronto International Film Festival, Jared Leto has been groomed and touted as the hands-down favorite to win an Oscar.
In fact, most people believe that he's a shoe-in for the golden statue that if he walks away empty handed, it'd be one of the biggest shockers ever.
Nothing if typically ever a foregone conclusion–especially during Awards Season–but this might be the safest bet all year.
3. Best Actress in Leading Role -Â Cate Blanchett (Blue Jasmine)
As simple as it might be to place Leto into the winner's circle for the Best Supporting Actor, Cate Blanchett might be just as safe a pick for Best Actress thanks to her role in Blue Jasmine.
Not only has the one-time Oscar winner been talked about as the favorite for the past few months, but she also won this year's Golden Globe Award against many of the same nominees she'll be up against this weekend.
Though different voters make the picks, we can't see Blanchett being upset at the end of the night.
2. Best Actor in Leading Role -Â Chiwetel Ejiofor (12 Years A Slave)
With a bit of an upset, we're making 12 Years A Slave the big winner–at least individually–on Oscar night, with actor Chiwetel Ejiofor bringing home the gold statue for Best Actor.
While most believe that it's either going to be Matthew McConaughey for his role from Dallas Buyer's Club–which is a good guess considering he won the Golden Globe–we could see other actors in the category steal away some votes and having this fall into Ejiofor's lap.
It'd be well-deserved and would mark quite the night for the dramatic film.
1. Best Picture – Gravity
While many believe that 12 Years A Slave will be the big winner on Sunday night–and we even hinted at it by handing the Best Actor and Best Supporting Actress Awards to two of the stars from the film–we're going with a bit of an upset for the night's biggest award.
In the British's version of the Academy Awards earlier this month, Gravity not only earned the most nominations, but was also the big winner by landing six nods.
For some reason, we're thinking it steps up big and scoops Best Picture at the Oscars.
[Photo via Kevin Winter/Getty]