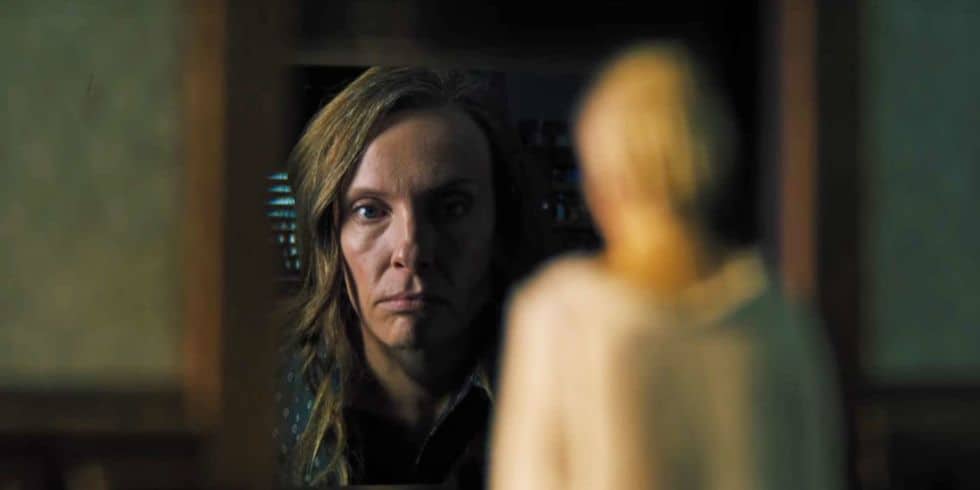 If there is any justice in this world whatsoever (and there is mounting evidence to the contrary across the board) Toni Colette will earn a Best Actress nomination at this year's academy awards.  If the industry so much as notices her in Hereditary, she'll walk home that night with the Oscar in hand.
As luck would have it, the voters for this year's Gotham Awards agree.  The New York-based independent film awards, which on Monday night commended the best films and filmmakers of 2018 in their annual ceremony, just awarded Ms. Colette as the year's best actress: a well-earned and long-in-coming honor.  She beat out a whole host of exceptional women to claim the honor, including sentimental Oscar favorite and six-time Oscar loser Glenn Close, and it's a strong first step toward claiming the industry's top prize come February.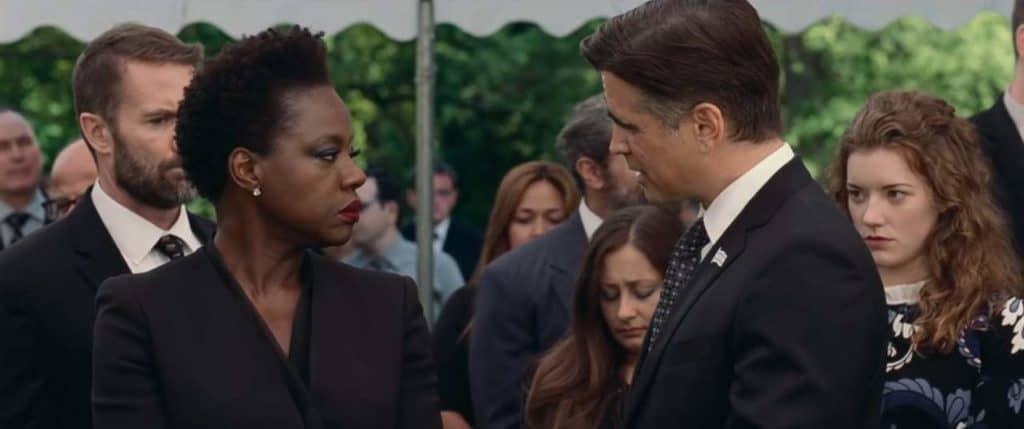 Of all the races in the 2018 awards season, Best Actress is perhaps the most crowded and least predictable of the lot.  Normally, due to the scant opportunities afforded to women in Hollywood (either in front of or behind the camera), the category ends up running a bit thin.  It is seemingly never as robust as the male-centered awards, and oftentimes just seems to go to Meryl Streep for lack of a better option.
Not so thins year.  Maybe it's the immediate aftershock of #MeToo or maybe it's just dumb luck, but 2018 has been a stacked year when it has come to female-centered and female-made films.  The Independent Spirit Awards, for instance, are sporting three women in the normally male-dominated Best Director race (Debra Granik for Leave No Trace, Tamara Jenkins for Private Life and Lynne Ramsay for You Were Never Really Here).  So, too, are the actress races crowded with an a host of worthy potential recipients.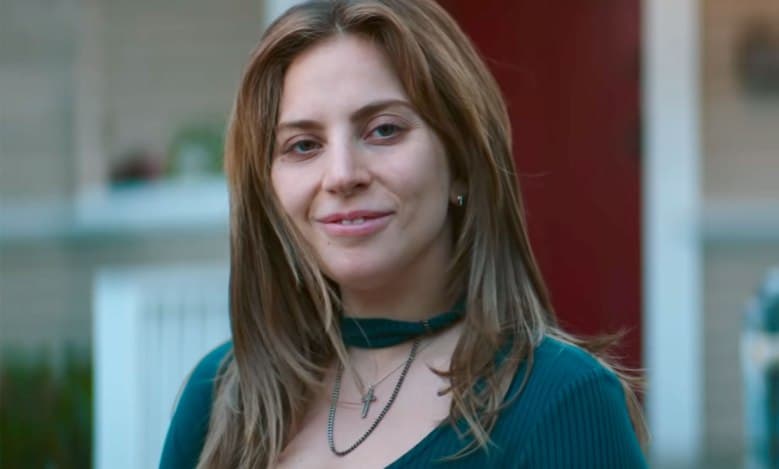 The likeliest to win the prize is Olivia Colman as the nominal lead of The Favourite, in which she plays the manic Queen Anne.  The British transplant gives a showstopping performance as the iconic monarch and commands a remarkable cast of female co-leads (Oscar winners Emma Stone and Rachel Weisz).  The aforementioned Genn Close, though not appearing in quite so good a feature (The Wife), is grossly overdue for an Academy Award, which she should have won decades ago.  Running opposite Close is pop star cum actress Lady Gaga, who turned heads with her stellar performance in Bradley Cooper's remake of A Star Is Born.  Similarly, newcomer Yalitza Aparicio gives an out-of-left-field performance in Alfonso Cuarón's intimate Netflix drama Roma, hinting at a long and prosperous acting career ahead of her.
Widows' Viola Davis, who recently won Best Supporting Actress for 2016's Fences, hopes to repeat her success here in Steve McQueen's white-knuckled heist flick about a team of widows who try to act out their husbands' planned final heist after their deaths. Melissa McCarthy, taking a turn as the decidedly unfunny forger Lee Israel, would be a shoo-in in virtually any other year, though she has struggled to pick up early support from various critics groups for her against-type performance.  And that's not even mentioning former Oscar favorite Julia Roberts (Ben Is Back), Nicole Kidman (Destroyer), Rosamund Pike (A Private War), Emily Blunt (Mary Poppins Returns), Felicity Jones (On the Basis of Sex), Saoirse Ronan (Mary Queen of Scots) and Thomasin McKenzie (Leave No Trace).
And in the middle of all of that is Toni Colette: sweet, unassuming Toni Colette.  She is an immensely talented, workhorse actress who rarely ever gets the industry recognition she deserves.  She has only been nominated for a single Oscar across a decades-spanning career, for 1999's The Sixth Sense, and her quirky, nuanced work in everything from Little Miss Sunshine (2006) to Muriel's Wedding (1994) has been overlooked for generally showier but less-interesting fare.  And in 2018, she gave what is hands down the best performance of the year, if not her entire career.
In Hereditary, Colette plays the off-kilter mother in a very unlucky family.  Her estranged, domineering mother recently passed following a prolonged and devastating home-born illness.  Her father starved himself when she was a child and her schizophrenic brother killed himself because he delusionally believed that their mother was trying to put somebody else in his body.  And over the course of this horror / drama hybrid, she breaks down to the primal core of her being, lashes out against her surviving family members and unquestionably steals the entire production.  Hereditary is the single greatest movie of the year, and there is no Hereditary without Colette's tour-de-force performance.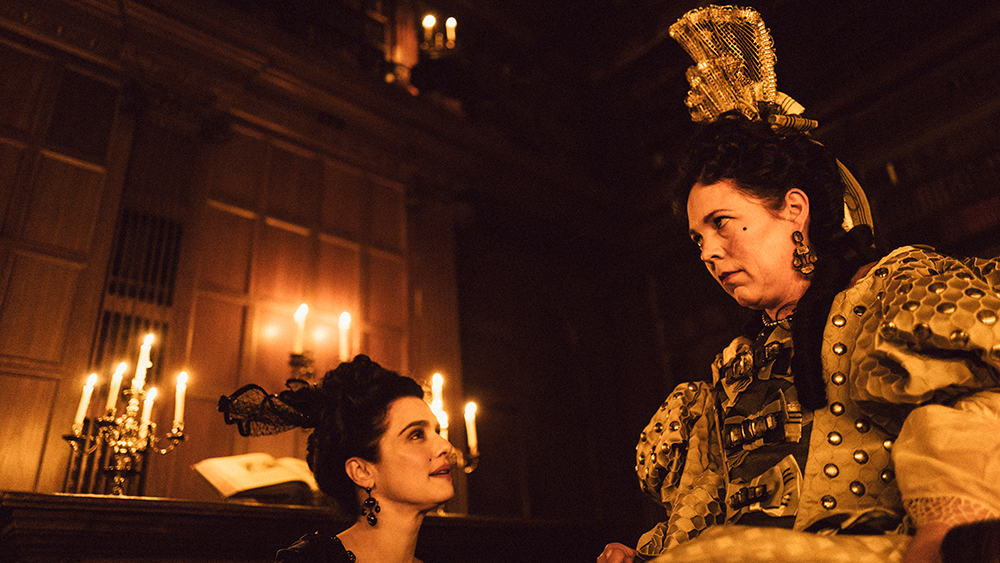 So will her big win at the Gothams translate into an Oscar nomination (if not outright win)?  In a just world it would, but not likely in this one.  The category is stacked against her: with a combination of fresh discoveries and perennial favorites to crowd her out of any potential lineup.  Furthermore, the Academy has been vying for a combination of more populist films (which benefit the likes of Gaga, Blunt and Jones) and more racially diverse nominees (which benefit Aparicio and Davis).  Furthermore, the Academy loves an overdue narrative (such as Close's) almost as much as they love an otherwise established actress breaking out of her typical mold (like McCarthy).  Throw in the conversation-swallowing turns by Colman and the odd, out-of-nowhere nomination for somebody else, and there might just not be a place for Colette at the table this year.
In general, I love what the Oscars are doing.  I love that we're finally getting more than just the same ten crusty white dudes named Chris dominating every category.  I love that there's room for more types of movies (arthouse and blockbuster, studio-produced and indie, action / horror / comedy / drama).  But if there's not room in the lineup for what is easily the best performance by a female actor in any movie this year, I can't bring myself to think of what purpose they really serve.
Make it happen, AMPAS.  The Gotham Awards just showed you the way.  All you have to do is follow through with it.