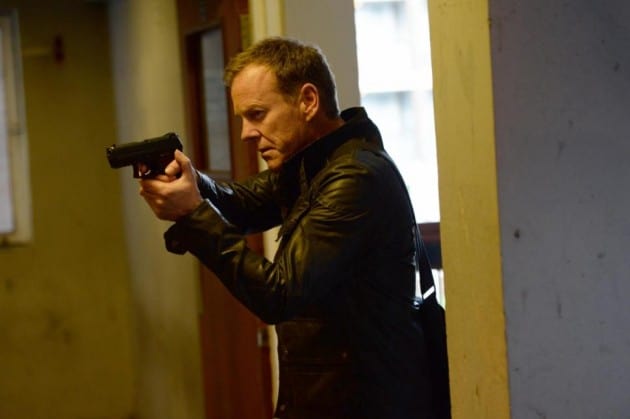 Last night during the Super Bowl, NBC treated fans to a brand new teaser for Heroes Reborn, the network's upcoming 13-episode revival of the original series, which premiered back in 2006. This marks yet another continuation of a series that had previously ended; Netflix revived Arrested Development in 2013 and all 12 episodes of 24: Live Another Day aired throughout the earlier part of the summer just last year on FOX. However, the 24 and Heroes experiments are slightly different than than what Netflix does (the streaming site also hosted The Killing's final season and picked up A&E's Longmire after it was cancelled), and it got me wondering: what will be the next show revival we see on network TV?
As I said above, 24 and Heroes are special cases, more so than Arrested Development's fourth season on Netflix or other planned continuations on the streaming site, such as this summer's Wet Hot American Summer series. With 24 and Heroes, FOX and NBC have taken series that were hugely popular for years during their runs (Heroes was really only popular during its first and second season, while 24 had a lot longer run of success) and had very specific formats and decided to, in a way, reboot them. For 24, it was its real time format being slashed from 24 hours to 12 and the introduction of some new dynamic characters like Yvonne Strahovski's Kate Morgan, along with the returns of a few favorites, such as Chloe, Heller, and Audrey. For Heroes, it looks to be an almost complete reset, with most of the show's cast being populated with new faces (including Chuck's Zachary Levi) for a whole new self-contained story, one only slightly connected to the original series because of the presence of Jack Coleman's Noah Bennett/HRG.
While 24: Live Another Day was, for the most part, a universal success for FOX, both critically and commercially, I'm not sure that will be the case for Heroes Reborn. It's somewhat of a gamble to have mostly new characters on the series (although Levi's acting chops and high-standing in the geek community give the project more credibility); not to mention, Heroes concluded on quite the sour note for many fans, while 24, which was certainly past its prime, still held the promise of new Jack Bauer stories to tell. Will fans of the original series, which in its first two seasons was watched by an average of 14 million viewers weekly, return for the revamped revival? We'll have to wait and see.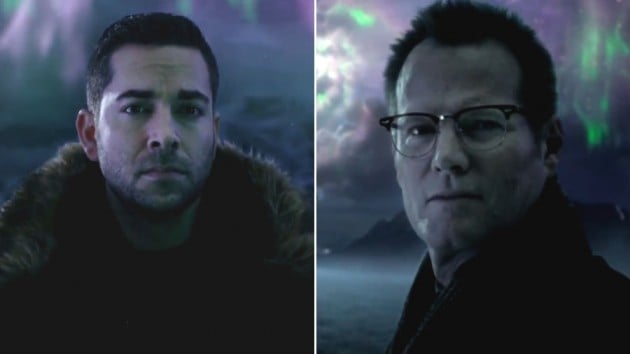 However, "Will the fans come back and watch?" is really the question for any type of TV revival on network television, which is why there has been so few of them on TV over the years. 24 and Heroes fit the bill because of the large audiences they used to bring in and because of the formats they used throughout their runs. It's easy to give Jack Bauer a new mission or find a new group of superheroes, but many other shows don't have the capability to retool in that way; in fact, there's only a few series that I think could possibly be options for revivals.
The first is one that FOX already teased at TCA winter press tour: The X-Files, which, if David Duchovny and Gillian Anderson wouldn't return for a limited series, could use Mulder and Scully (perhaps Duchovny and Anderson only show up in the first episode) as a bridge to a new generation of detectives. Additionally, there have also been rumors of a Prison Break revival, especially with Wentworth Miller and Dominic Purcell's guest appearances on The Flash, but I'm not sure if you bring back the original cast for that, perhaps opting to focus on a new group of prisoners instead.
Two other series that I believe, at some point, will end up getting revived are Lost and Glee, as they fit the same bill as 24 and Heroes, with  rather large and at least mostly loyal fanbases throughout their runs (although Glee's has heavily depleted over the past couple of years). Rebooting Glee some years down the line could certainly be possible if you find yourself a new talented group of actors to play high school kids that we can root for and maybe even have one of the original glee club members return as the director of New Directions, with both Will and Sue long gone from McKinley. Lost, on the other hand, would be a much more difficult series to reboot since the story truly reached a proper conclusion in its finale. The only type of series I could see spawning from it is a spin-off of sorts that focuses on Ben and Hurley's time as protectors of the Island, or whoever takes up the role after them (whether that's Walt or not).
Ultimately, none of these series should get rebooted unless the writers of them have more stories worth telling. That proved to be the case with 24: Live Another Day, and we'll find out if Heroes Reborn can have that same type of success later on this year.
Which once popular TV shows would you like to see brought back for a limited series event like 24 and Heroes?
[Photos via FOX & NBC]