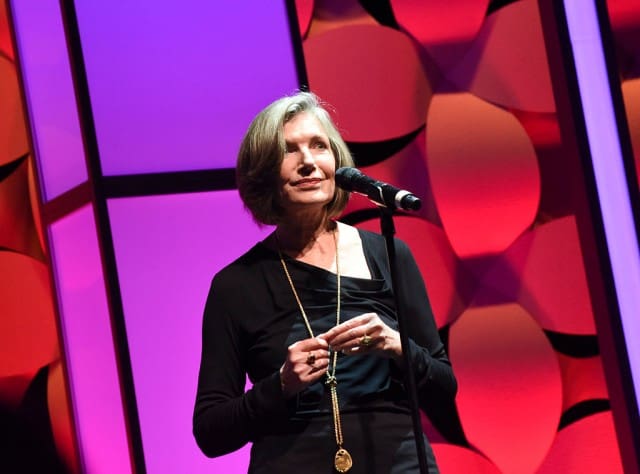 Susan Sullivan is one of those actresses that has a steady career of great work. For almost 50 years now, she's been on film, television and stage, and she's memorable. What we love most about the woman who plays Castle's mother is that she is always consistent, and she's good at being who she is not. Far from the snooty and awful woman she was on Dharma and Greg, she is good at playing a woman like that, and we love her. What else don't we know about Susan Sullivan and her long career?
She was a great Kitty Montgomery
Ask anyone what the love most about her, and they will tell you that they loved seeing her play a snotty country-club mother-in-law with an attitude. She just looks the part, though she's nothing like it in real life.
She's got experience with many costars
When she was cast on Dharma and Greg, she was reunited with Mitchell Ryan. He was Edward on the same show, her husband, and she'd already had a job working with him on another show that actually led her to be nominated for an Emmy.
Her current character mimics her own life
On Castle, she plays Nathan Filion's mother. She's an actress and she often makes references to her own career in real life in her character's lines. It's actually pretty great to have such an easy role to play when you don't have to remember anything since it's all true.
She's funny
She might not seem like someone who has a hilarious personality, but her coworkers and costars have often said she is quite the hilarious actress, and they love working with her. She seems like she'd be a lot of fun, though.
She's had more than 50 roles
Since her career began in 1967, she's played more than 50 different roles on stage, in the movies and on television. That's a pretty impressive resume, and some pretty impressive acting.
Be sure to check out Castle Mondays at 10 pm on ABC
Photo by Getty Images