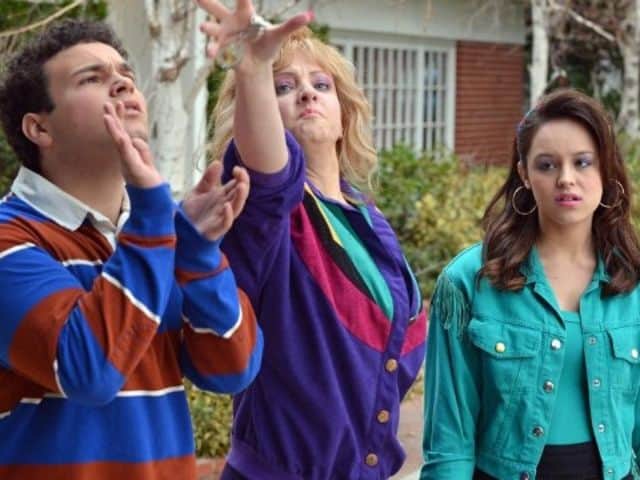 As we promised our loyal readers, we at TV Overmind are going to continue to feature our Emmy dream picks each week until the nominations get announced next month. Last week, we looked at our favorite actresses in a drama series. This week we have selected our five favorite comedies from the last year. Did you favorite make the cut? Keep reading to find out.
Unbreakable Kimmy Schmidt
What do you get when you reunite Tina Fey and Jane Krakiwski and then add The Office alum Ellie Kemper to the mix? COMEDY GOLD! It is clear that Unbreakable Kimmy Schmidt is one of the funniest shows on Netflix. Season 2 included guest appearance by Fey, Fred Armisen, Anna Camp, and Steve Buscemi. Last year the series received 7 nominations. Let's hope this year it can take home an Emmy win!
The Goldbergs
ABC has its fair share of excellent comedies, but none of them can hold a candle to The Goldbergs. Watching episodes of this hilarious will make you yearns for the days of Nintendo and Tang! Also, who wouldn't want a smother like Beverly?! This series has yet to receive an Emmy nomination, but hopefully 2016 is different.
Superstore
NBC has not had much luck in the comedy department since Friends left the air in 2004. Thankfully this new series starring America Ferrera and Ben Feldman found its way on the air. Though season 1 only contained 11 episodes, it featured more hilarious moments that some comedies deliver in 22.
It's Always Sunny in Philadelphia
It's Always Sunny in Philadelphia is now the longest running comedy on cable television after it was renewed through season 14. The gang was still as weird as ever in season 11, which featured Mac and Dennis moving to the Suburbs, Dee staring in an adult film, and Charlie catching a leprechaun. This series is due for some Emmy love.
Brooklyn Nine-Nine
We all knew Andy Samberg had the potential to make people laugh from his days on Saturday Night Live. He continues to delight on Brooklyn Nine-Nine along with a stellar cast that includes Terry Crews, Chelsea Peretti, and Andre Braugher. The series has won an Emmy for Stunt Coordination for the last two years and two nominations for Braugher. 2016 could be the year for the series to take home the prize.
Which comedy do you think should get some Emmy love? Let us know in the comments section below.
Photo by: ABC