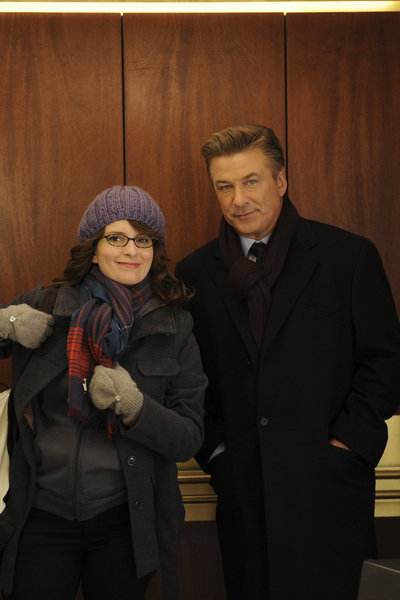 30 Rock season 6 finally stages its big arrival on the airwaves (boo, Community rules!) with season premiere "Dance Like Nobody's Watching," where Liz Lemon seems uncharacteristically upbeat as Jack questions the family values inherent in Jenna's new show America's Kidz Got Singing. After so long it's nice to have 30 Rock back on the air, but even a good episode can leave you questioning where the series will go beyond the current season.
I have something of a bizarre relationship with 30 Rock, in that I ignored it largely throughout its first four seasons despite the critical praise, for reasons that…now escape me. As I tend to with most TV shows, I ended up watching every season episode-by-episode in about four days, but fell off in recent years.
I have made an effort to catch as much of its syndicated re-runs as possible, which re-sparked my appreciation for the series and drove anticipation for its sixth season premiere, the good and the bad that come with it.
I should perhaps mention that my awkward relationship with liking, and hating the show also stems from actually knowing some of the 30 Rock production staff, to the degree that I can point out the episode writer's mother within the audience behind Jenna at America's Kidz Got Singing, but that's neither here nor there. I try to avoid name-dropping, but no one said anything about mother-dropping.
I digress.
I like 30 Rock, I truly do, and not just as an aversion to the terrible influx of three-camera sitcoms television (and now NBC) has wrought in this ominously apocalyptic year. I love 30 Rock's rapid fire pace, subtlety, and effortless charm, its mellow New York score permeating every scene. 30 Rock creates a vibe all its own which rarely ever falters after six seasons, though that in and of itself creates something of an interesting point. I recall a sense of meta-series fatigue acknowledged as early as the fourth season, and particularly in light of recent developments with Alec Baldwin, I'd be interested to hear the conversation behind 30 Rock's current state of affairs, and its ultimate future.
30 Rock is no Community, both smart comedies but 30 Rock at least has the success behind it to justify a sixth season to the bigwigs at Sheinhardt, er…NBC. Yet for all its meager ratings and outstanding critical success, I found myself heaping 30 Rock's writing into a pattern consisting largely of 'talk, talk, talk, talk, absurd reference.'That isn't to say that 30 Rock doesn't deliver both laughs and smiles on a regular basis, just that on occasion episodes might blend together, or we might expect certain types of jokes before they arrive. It's natural for a show of 30 Rock's age, but where do you go in a sixth season of a series that itself parodies the tropes of television, without becoming them?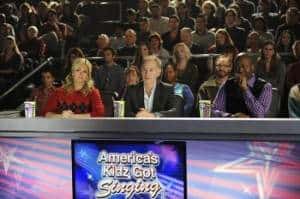 That's why it thrilled me to see that while its humor remains as sharp as ever, 30 Rock can acknowledge its aging formula, and even grow into new status quo organically. Spring is in a winter step for Liz Lemon, and much of 'Dance Like Nobody's Watching'takes us to Tracy and Jack's point of view trying to figure out what could make the dour, frumpy TGS writer on such an upswing. In the process, the show manages to force both Tracy and Jack to confront their own characters, be they Tracy's hopeless dependence on being wrangled in by a mother figure, or Jack's clinging to the bottom line businessman approach while growing softer as a parent.
In that way, most every of 30 Rock's leads comes to embrace some change to the manner in which they're used to operating, which adds more than a bit of grace to 30 Rock's apparent age. Then of course there's Jenna, desperately as ever clinging to whatever child dream-smashing manner of fame reality TV will bring her. Some crazy will always be crazy, and I'll never complain so long as it makes me laugh
There's even a vague manner of sweetness to 'Dance Like Nobody's Watching,'as 30 Rock itself gracefully accepts the soundtrack-driven montage storytelling it so oft parodies, and we see a new man in Liz's life potentially providing the true source of her happiness. A bit of change seems on the horizon for 30 Rock, and leave it to the series'sharp self-awareness to accept that fact with dignity and good humor.
And Another Thing…
I didn't even get a chance to mention Kenneth's B-story of being disappointed by the lack of apocalypse prophesied by his religion, but the story felt more like an idea better served had 30 Rock debuted back in the Fall, closure to the supposed rapture's prominence. And even then, there wasn't much mileage to be had from the story since Kenneth's 'last day'wishlist mostly left the story indoors on the 30 Rock set.
That said, kudos to the production value of 'Dance Like Nobody's Watching," which seems remarkably brighter, more colorful, and detail-oriented than seasons past. I particularly liked the cinematography of Pete, Kenneth, Frank, Toofer and Lutz'scene on the beach.
Curious whether it was an intentional update or not, but Jack's mention of Kim Jong

Un

could have easily been dubbed from 'Il,'and had its cut-away replaced. We'll have to wait and see how upcoming episodes address the dictator's death.
Aside from Kenneth's line about super-gay horses, I particularly liked some of the background details, like the movie theater showing 'Trivial Pursuit: The Musical, The TV Show…'
What did YOU think?