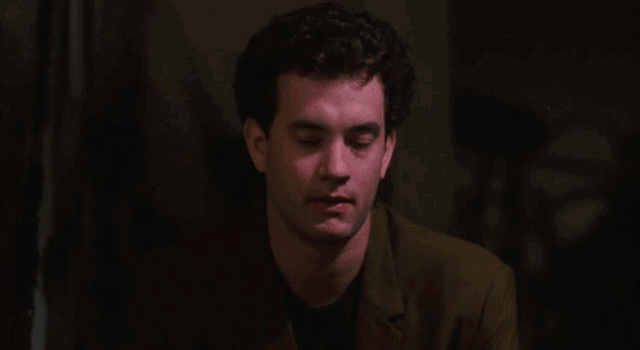 If you think the life of a comedian is all fun and games you might be the type that thinks that airline stewardesses really like serving needy people on airplanes. It's not as glamorous as it seems, the experience is in fact a job that they choose to do, and nothing is worse than telling a joke that doesn't get a laugh. Then there's the fact that some of them have literally nothing as they support themselves on the meager earnings they get from comedy clubs and the struggle it takes to get to where they want to be. I won't even bother going into the politics of the whole mess, but it gets extremely tiring for many of them. So the next time you watch a comedy, enjoy every fun-filled moment, because it likely took that actor or actress a very long time to get that point, and they deserve the adulation.
Here are a few films that show just how hard a road it is for most comedians to get noticed and reach the heights they desire.
5. This Is My Life
The woman that voice Marge on The Simpsons is the lead character in this film and just from watching the trailer she is actually pretty funny. What it shows as well however is that the sacrifice that a standup comic must make for their career is very real and can at times be detrimental to their family and loved ones. Far too often a desire such as this can require that a person tear themselves and everyone around them to pieces just to get a hint of fame and a whiff of success. If you deem it worthwhile though, then eventually people will start to believe.
4. Funny Bones
There are few things worse in life than cheaters. Plagiarism is not just something that takes place when one author steals from another. It can happen in comedy as well. The trick about doing it in comedy however is that memory of what's been seen and heard is sometimes far longer than what's been read. Oliver Platt plays the son of a noted standup comic that is seeking to find his own success in show business apart from his father. The only trouble is, he doesn't have a funny bone in his body. That can make life very difficult for a comic who doesn't know how to find what it takes to be funny.
3. Rubber Face
It might be hard to imagine, but there was a time when people really did not think that Jim Carrey was funny. He was just coming into his fame during this movie, and his very real struggle is portrayed on film as he makes one attempt after another to warm up the room only to fall flat on his face. Once a friend starts showing him how to change up his act however he begins to realize that in order to make people laugh he has to find something they haven't seen before and just go with it.
2. Punchline
The housewife wants to be a comedian but faces the struggle of no one thinking she's funny. The comedian wants to do comedy but is trying to please his father by passing the medical exam. Both are attempting to do something that makes them happy while struggling with the life they're expected to lead. Somewhere in the middle though they manage to find that by helping each other they're able to find what really matters.
1. Funny People
You might have gone in thinking this would be another goofy, over the top Sandler film, but it's different than most others. For one it shows a darker side of comedy that most people don't think about. There's far more drama in this film as it showcases the reality of comedy and the toll it really takes on those that practice it.
Just remember that comedy you typically see is funny in the final draft. In the beginning, it's still raw and unedited, and might not seem as amusing.
Save