Since superheroes are here to stay, and the comic book industry looking into an uncertain future, it's time for Marvel Comics to bring some new (and some old) faces to the television screen. Here are five comic books that desperately need to be turned into television shows.
Runaways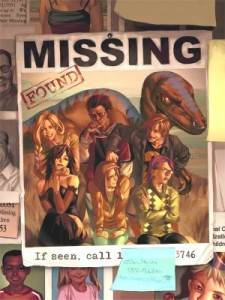 Created by Brian K Vaughan, Runaways focuses on a group of teens and pre-teens who accidentally discover that their parents are, in fact, super-villains. They do what any rational teenager trapped in comic book would do: They runaway. Hence the title. The books follow them from place to place as they discover they are not alone in this crazy, mixed-up Marvel Universe. They just want to be left alone, but it seems no matter where they go, they either cause trouble or stumble into it. Their parents are looking for them. The authorities are looking for them. It's the kind of set-up that would allow for big, sweeping story arcs as well as very entertaining, self-contained episodes. Vaughan (and the writers that followed him) used the characters' abilities to explore their personalities and would often use them for both great comic and dramatic effect.
It could be an animated show, following the footsteps of Teen Titans, or, preferably, it could be a live-action show. If they decided to make a cartoon out of it, it would allow them to do really anything — including allowing them to wander through the Marvel Universe. In the books, they have bumped into Spider-Man, Wolverine, Iron Man, and The Punisher on different occasions. Those heroes are never the focus of the story, but they have appeared — something that would probably not happen if the show was live action. But if the show was live-action, I think they could focus more on the spirit of the books. The focus of the books is never their powers and abilities, but their relationships — whether it's the relationships they have with each other or their strained relationships with their parents. It's fantastic stuff and it needs its own television show. Brian K Vaughan, the book's creator, is now a writer and producer on Lost. Seems he might be able to pull a few strings if he wanted to . . .