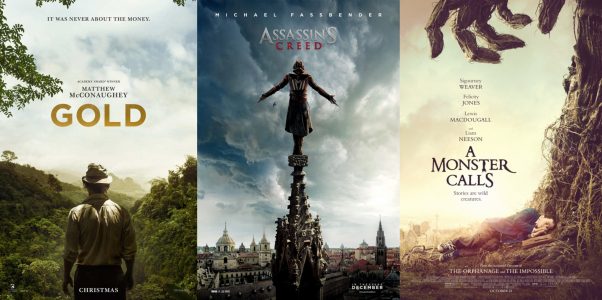 December always seems to be a tricky time of year for movie-goers to navigate.  Between holiday preparations and the kids getting off from school and wrapping everything up for the new year, there's little enough time to sit down, breathe and take in a good movie.  What makes matters worse is that every studio out there seems to think that they have the next Best Picture winner: flooding the market with would-be prestige movies and wannabe awards contenders.
So how do you make sense of the dizzying tide of new movies hitting theaters this month?  Looking ahead at the upcoming releases, here are the five most promising movies that could factor into your increasingly precious free time over the coming weeks.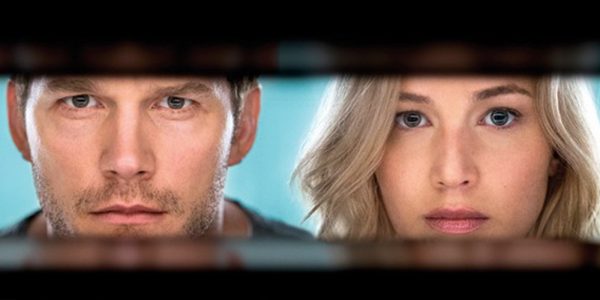 5) Passengers — Although my exact level of interest in this movie seems to fluctuate wildly on any given day — probably the reason why it didn't make the cut for my Fall Preview — it has constantly held my attention since first hearing about it.  Set on the Starship Avalon, a group of colonists spend their century-long voyage to a distant planet in a state of suspended animation.  A mechanical malfunction results in two passengers waking up ninety years to soon with no way to go back to sleep.
This sci-fi adventure — which, differences in story aside, looks strikingly similar to 2007's Sunshine — is probably most notable for its cast: a striking two-man team consisting of Jennifer Lawrence and Chris Pratt.   And, for many people, this will be enough: Lawrence has been consistently excellent since she was nominated at the Oscars for Winters Bone and Pratt is a mischievously charismatic lead who finally found his footing with 2014's Guardians of the Galaxy.  The script, however, is notable for being on the 2007 Black List: a list of the best unproduced scripts in Hollywood.  Throw in Morten Tydum — the exceptional director of The Imitation Game — at the helm and Passengers is set to be one of the most entertaining "genre" films of the season.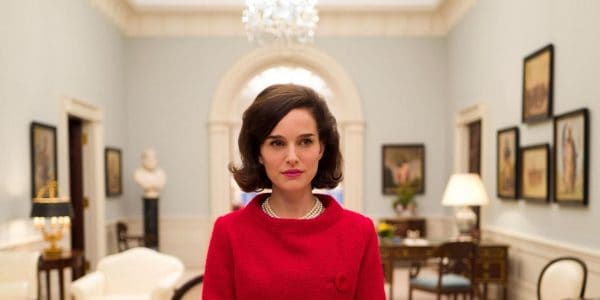 4) Jackie — Biopics are usually safe bets when it comes to awards recognition, but they also tend to be satisfying crowd pleasers.  Everybody seems to love a good story rooted in fact: and the standout men and women of our immediate are rich grounds for movies.  And few stories are more rife with dramatic potential than Jackie Kennedy's in the immediate aftermath of her husband's assassination.
The film reunites Natalie Portman —  who is among the frontrunners in this year's Best Actress race — with producer Darren Aronofsky, who helped her win her first Oscar with 2010's Black Swan.  The film is also notable for being Oscar nominee Pablo Lorrain's English language debut, who will doubtless be a director to watch in the coming years.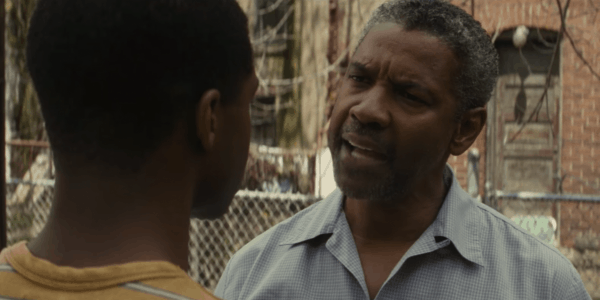 3) Fences — The year's end is always rich with period dramas.  Given the type of movie-goers that are courted this time of year, it's really no wonder.  They want serious movies about serious topics.  Fences looks to be the best of this kind of movie: following the daily drama of a former Negro League player in 1950's Pittsburgh who struggles to raise his family while working as a garbage man.
The film is based on the celebrated play of the same name, which won a Pullitzer Prize and Tony for Best Play in 1987.  The play's author, August Wilson, was tapped to adapt his script for the screen.  The film's notable leads — Denzel Washington and Viola Davis — both won Tony Awards for their work on the 2010 revival of the play.  Another play alumnus, Stephen Henderson, returns in the role that also got him Tony recognition.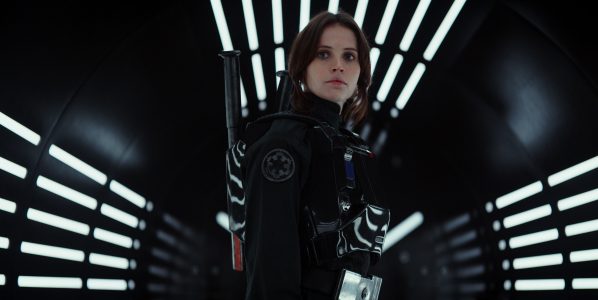 2) Rogue One: A Star Wars Story — Rogue One represents a first for the popular sci-fi franchise: a stand-alone film that's not concerned with the Skywalker family tree.  It returns the series to the dynamic setting of the rebellion between the Empire and the ragtag group of freedom fighters.  This time, however, it follows the unruly Jyn Erso as she infiltrates the iconic first Death Star to steal the blueprints that the Rebellion used to destroy the space station in the first film.
Speculation abounds with how, or even if, the film will tie into the new film trilogy, particularly whether Jyn is actually Rey's mother.  It features the return of fan favorite villain Darth Vader, once again voiced by James Earl Jones.  And no matter how much they tell us to temper our expectations for the movie, I simply find myself incapable of doing that as long as they make trailers that look as amazing as they do for Rogue One.  This is definitely the blockbuster to beat this holiday season.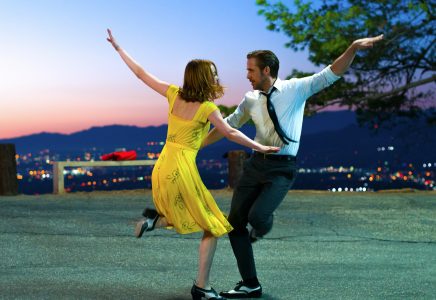 1) La La Land — I have never been one for musicals, especially not the Studio Era musicals of the 1940's and 50's.  They just always rubbed me the wrong way with their happy-go-lucky songs, simple stories and over-emphasis on dazzling visuals.  Yet despite myself, I can't help but think that La La Land — a callback to those old-timey musicals I hate — looks like it's going to be the best movie released this December.
Maybe it's the leads — Ryan Gosling and Emma Stone — who are consistently excellent and underappreciated in nearly every project they sign on to.  Maybe it's the writer-director — Damien Chazelle — whose movie Whiplash was easily one of the most intense cinematic experiences of 2014.  Maybe it's the critics, who have been hailing this as one of the best movies of the year since it debuted at the Venice Film Festival.  Or maybe it's the movie's trailers, which alternate between absorbingly beautiful and toe-tapping catchy.
Regardless of why, I know where I'll be opening night.