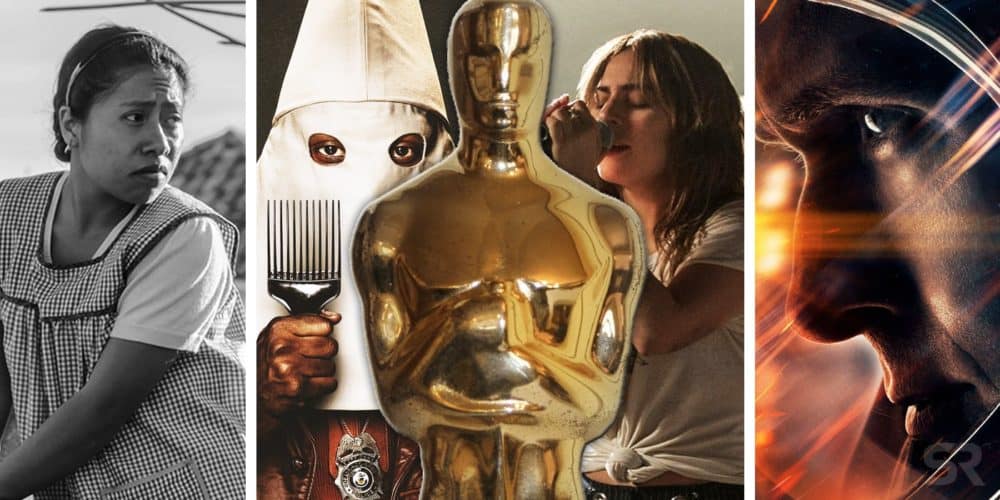 Well, here we are: on the rickety edge of Oscar season once more.  The coming weeks and months will doubtless be filled with some of the very best movies of the whole year, released in rapid-fire succession — one after another after another after another — until you can hardly remember which plot belongs to what movie and where all the different characters go.  Hollywood designed it this way in order to give individual studios and movies better chances at winning awards like Oscars and Golden Globes because they'll be fresher in voters' minds come February.
It's an unfortunate reality of the world we live in that the best movies (usually) aren't evenly interspersed throughout the entire year.  You get last year's rejects in the Spring, crowd-pleasing blockbusters in the Summer and award-winning prestige films in the Fall.  And sometimes — quite often, in fact — we need a little help to decide what to watch come the end of the year.  We only have so much time and money to devote to the multiplex, and everybody wants to watch something good (or at least something that will be talked about when all the pundits come out of their summer hibernation).  So here, near as I can tell, are the five must-see movies from the rest of the year, which will doubtless factor in to all of the awards season rigamarole.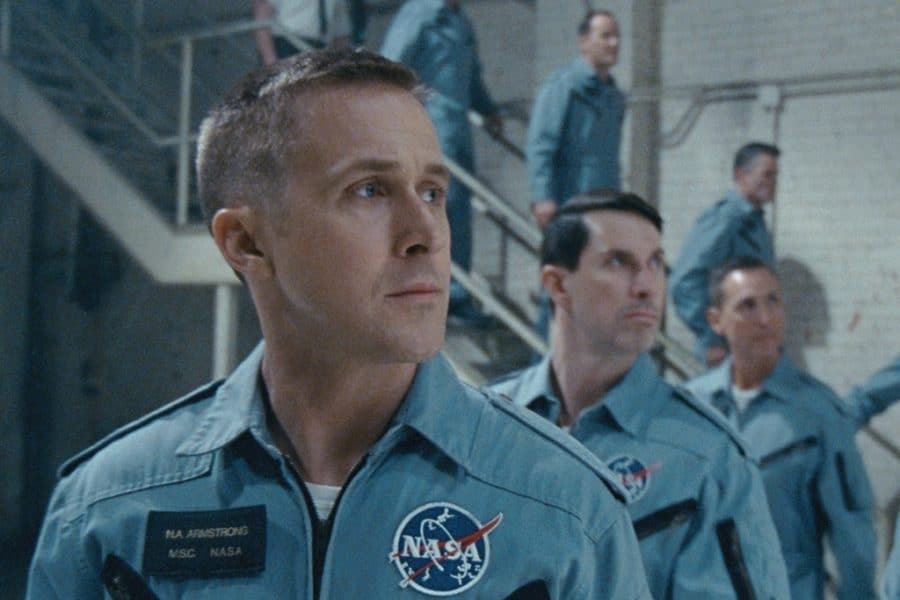 First Man — I've made no secret about my feelings in the matter.  First Man looks bad.  Don't get me wrong, the movie's likely as fine as could be hoped for (and the rapturous reviews it's been receiving so far only seem to confirm that prognostication).  It's just that the movie looks bad: from its washed-out color palette, bleak and existential tone and relentlessly dour-looking trailers.
But, odds are, this is a movie to keep your eye on.  It's seemingly the first real test of superstar director Damien Chazelle's career: the first he hasn't written himself and the first not concerned with his pet subject of old-timey jazz.  It's the kind of movie that exists solely to win awards: a star-studded tribute to one of the most exhilarating moments in American history, when man first walked on the Moon.  Expect to hear a lot from this little movie when it comes out, and again when Oscar talk picks up full tilt.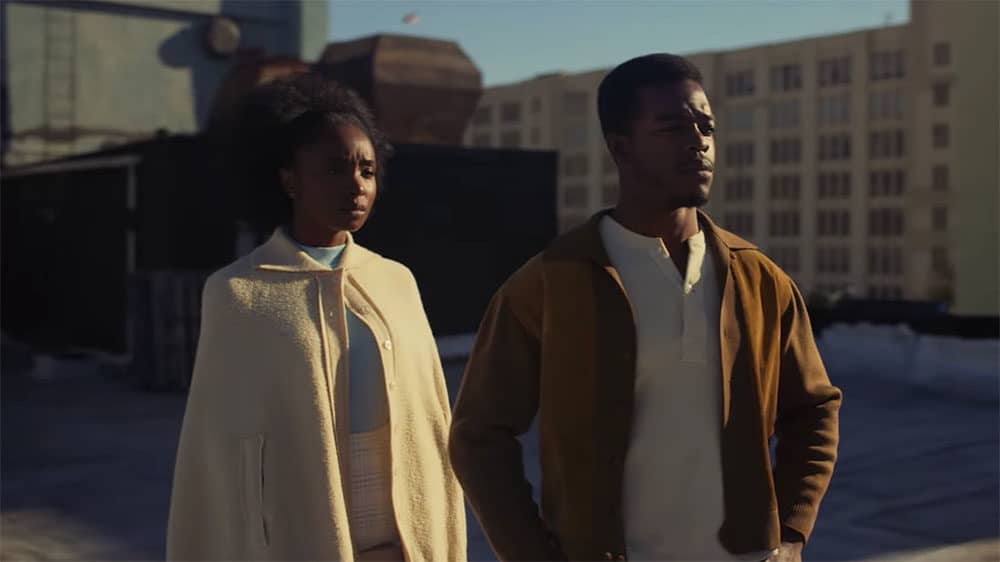 If Beale Street Could Talk — The 2016 Oscars were an amazing beast to unpack in its aftermath.  Not only was the ceremony shaped by the large and exceedingly diverse influx of first-time voters (a response to years of #OscarsSoWhite backlash), but everything different and exciting about it was summed up in the dispensation of that year's Best Picture award: first to La La Land (2016) and then, correctly, to Moonlight (2016) once the mistake was discovered.
Not only was the odds-on favorite beat out at the award the Academy would have all but certainly awarded it any other year, but the film that actually took that Oscar home was an obscure little indie film that explored the life of a gay Black man growing up in Liberty City.  It was a brilliant, measured and breathtaking thing to watch (both the movie and the award mix-up), and with director Barry Jenkins likely to return for Round 2 against First Man's Damien Chazelle, this is absolutely one of the foremost must-sees of the season.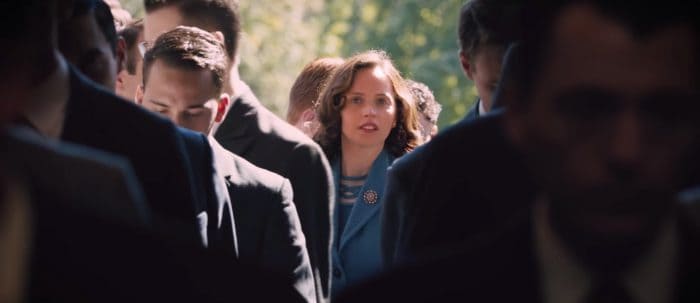 On the Basis of Sex — Biopics are always safe bets for awards season.  Biopics about underrepresented minorities doubly so.  And when additionally come part and parcel with a timely subject matter and top-shelf talent, it's all but assured to be dominating a lot of movie conversations in the early months of 2019.
Based on the life and times of (future) Supreme Court justice Ruth Bader Ginsburg, On the Basis of Sex follows her early career as a young, ambitious and fiercely idealistic lawyer trying desperately to further the cause of women's rights.  Helmed by AFI alumnae Mimi Leder — perhaps best known for directing the astronomical disaster film Deep Impact (1997) and Pay It Forward (2000), which my dad will go to the mattresses for as "the saddest movie ever made" — and being fronted by Academy Award nominee Felicity Jones, the film is as unshakably steely-eyed as its subject and will doubtless prove itself as the kind of high-minded courtroom drama that so tragically appears to be relegated to the realm of television these days.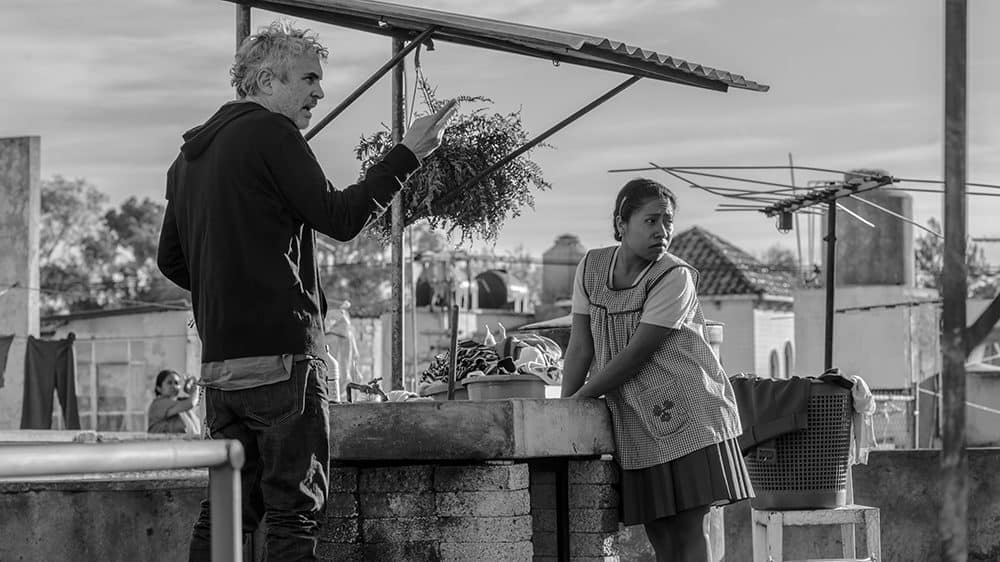 Roma — For all the talk about how overly artsy and out-of-touch Hollywood awards ceremonies are by laymen moviegoers, they really never bother with the truly artsy films: the kind of daring art cinema that ignores the box office entirely and instead tries to be as unique, daring and outright different as possible.    Next to the likes of Antichrist (2009), Enemy (2014) and Mother! (2017), actual awards contenders like The Grand Budapest Hotel (2014) and Phantom Thread (2017) don't seem quite so bad anymore.
And while Roma certainly doesn't swing too far towards the arena of pure art, it is both a likely Oscar nominee and a movie more concerned with artistic expression than the average entry into these awards bodies.  Directed in black-and-white by Oscar winning helmsman Alfonso Cuarón, it tells the story of a 1970s-set family trying to get by in Cuarón's native Mexico City.  And if any film is going to get the Academy to take Netflix seriously as a movie studio, this is doubtless going to be the film to do it.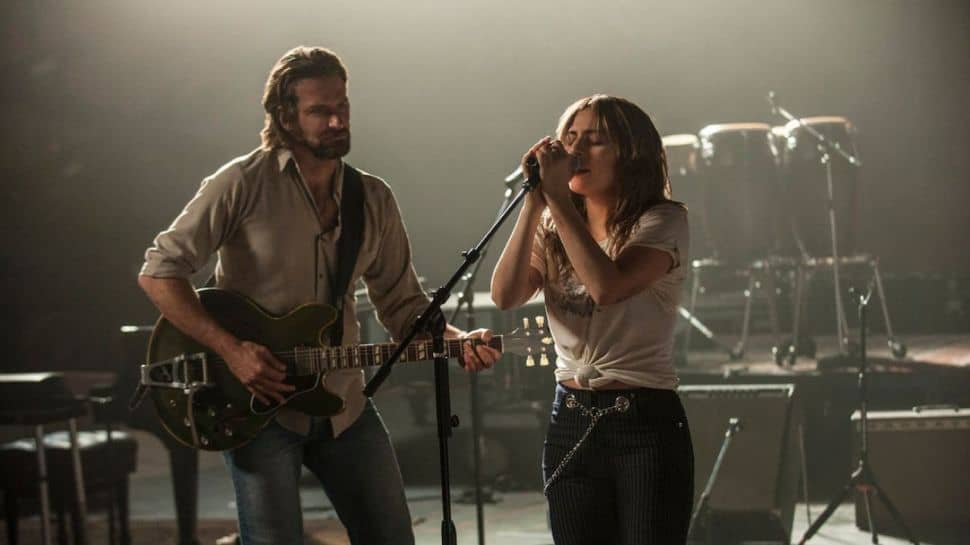 A Star Is Born — There's no questioning the star-power behind the umpteenth remake of the 1937 film about a rising young starlet coming into her own (in that version, as a studio-era movie actress).  Between leading man-cum-director Bradley Cooper in his directorial debut and pop star-cum-leading lady Lady Gaga, not to mention assorted notables like Sam Elliot and Dave Chappelle, it's more-or-less guaranteed to be one of the biggest movies of the fall season.  And given how hard its studio is pushing it as an awards contender, it will doubtless prove to be a cinematic force to be reckoned with by anybody with eyes on the season's top prize come February.
But more than that, A Star Is Born looks to be that rare breed of film that is intent on serving two radically opposed demographics equally: those being everyday moviegoers and taste-making critics.  Its stars are best known, respectively, for being a gun-toting space raccoon and the powerhouse starlet who once wore a dress made out of raw meat.  These aren't the usual sort of Hollywood insiders.  And, by tying the movie's success so strongly on first time director Bradley Cooper, the movie is certainly trying its best to live up to its auspicious title.