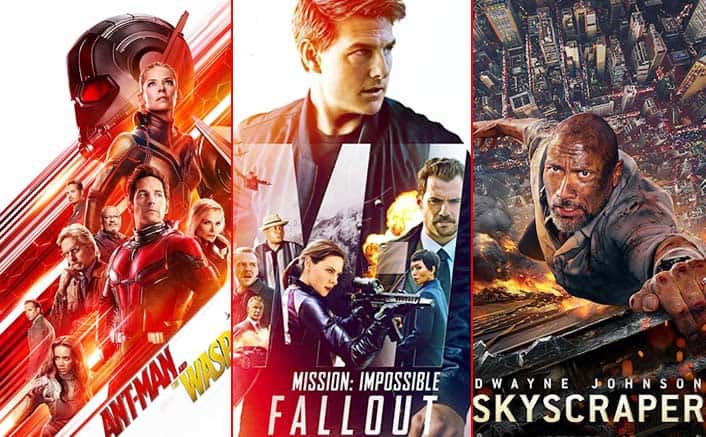 For all of the attention afforded to streaming services like Netflix, Hulu, Shudder, FilmStruck and Kanopy lately, it's almost understandable that somebody might forget that there are actual new movies coming out in theaters every week.  Between the predictable heartache of Avengers: Infinity War and genuine surprises like Hereditary and Upgrade, there's been a lot of great things to see at the multiplex this summer (certainly better than the montage of Teenage Mutant Ninja Turtles: Out of the Shadows, Warcraft, Independence Day: Resurgence and Suicide Squad from 2016), and we're only halfway through the blockbuster season.
May was good.  June was even better.  And judging by the crop of releases set to hit theaters in the coming weeks, July might very well be the best yet.  Ranging from long-awaited horror installments to superhero blowouts, family-friendly comedies to high-tension action, there's literally something out there for everybody.  There's even the feature film debut of sensational YouTube comedian / musician Bo Burnham!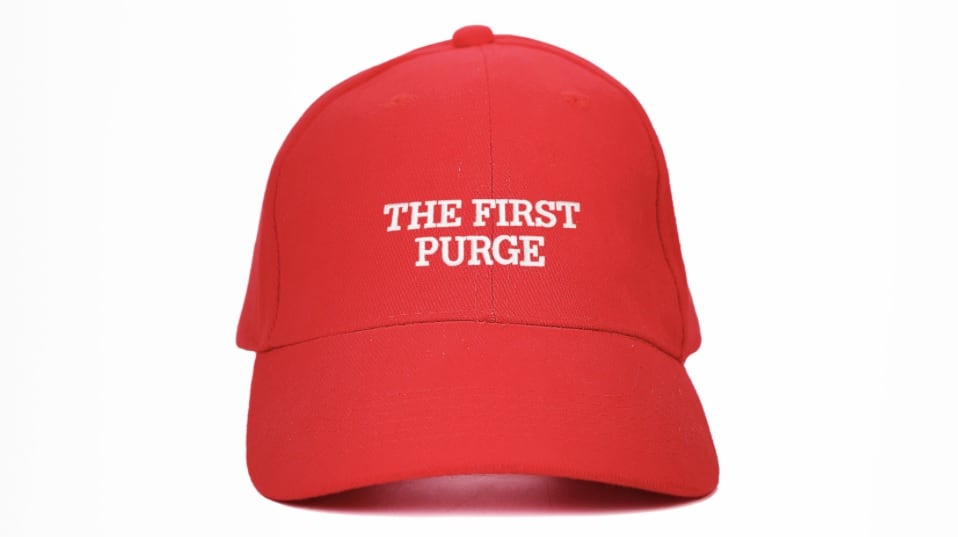 The First Purge
Way back in November 2016, I planned a politically-themed movie marathon to watch as the election results slowly trickled in: starting with Captain America: The First Avenger (2011) and ending with The Purge: Election Year (2016).  But as the night went on and the bad news started rolling in, I lost my taste for my tongue-and-cheek entertainment choice.  Ultimately, though, I powered my way through Election Year and went to bed, and I just haven't had a stomach for that particular franchise since.
But two years (ish) have come and gone and now the latest sequel in the smartest major horror franchise on the market is coming out and, gosh darn it, I simply can't help myself.  Despite a rocky start with 2013's The Purge – which squandered a brilliant horror premise on a boilerplate home invasion script – and an overly ambitious 2014 sequel that chewed through half a dozen movies worth of plotlines in one go, the franchise has been a standout in the horror renaissance that's taken place over the last decade.  And the latest entry into it, a prequel documenting the events of the first ever Purge night, has tapped into the increasingly terrifying aesthetics of the Trump presidency to give us what appears to be its most politically charged entry yet (and, keep in mind, that the last movie, released on the 4th of July in an election year, was about the attempted right-wing assassination of an obvious stand-in for a real-life political candidate occurring on the eve of a presidential election).
Maybe, like the horrific night in question, it's the kind of pressure-valve that I need to stay sane under the current political regime.  It's certainly worth a try, at least.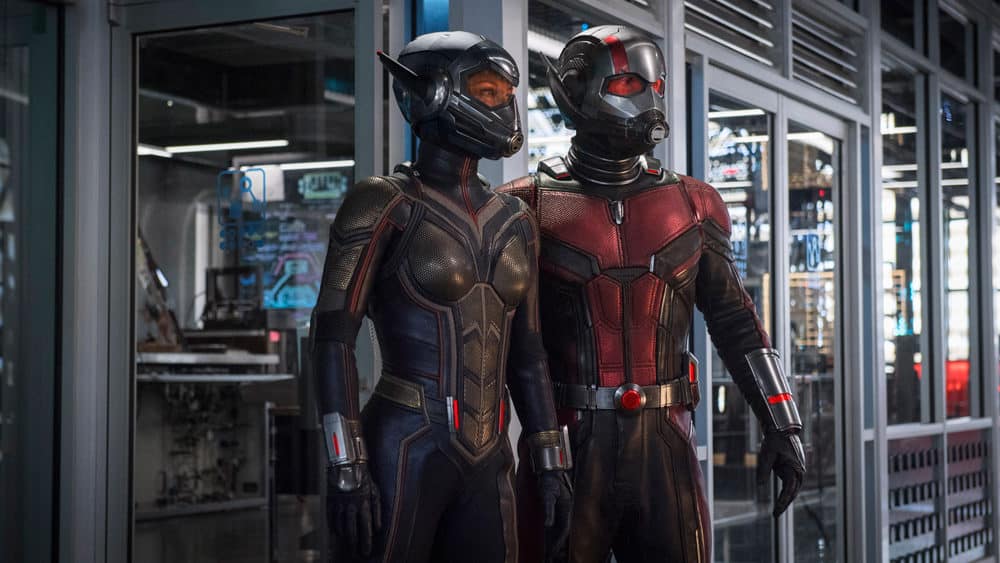 Ant-Man and the Wasp
It's actually just this side of frightening that we're going on twenty MCU movies now and the absolute worst of the bunch is no worse than a run-of-the-mill action movie: rushed and disposable, but ultimately fun and rewatchable.  None of these movies have been bad so far – no, not even the ones that star the space Viking and his magic hammer – and, quite to the contrary, the vast majority have been among the best blockbusters ever committed to film.  Between The Avengers, Black Panther, Guardians of the Galaxy Vol. 2, Thor: Ragnarok and Captain America: Civil War, the hits keep on coming, and Ant-Man and the Wasp looks to be no different.
What makes the latest Marvel movie so fundamentally interesting is that it is the company's follow-up to the world-sundering Avengers: Infinity War.  Although actually a prequel to the events in question, it none-the-less acts as out first, on-the-ground survey of the Marvel Cinematic Universe in the wake of the snap-heard-round-the-universe, and, more likely than not, one or both of its post-credit scenes will reveal the further extent of Thanos' Infinity-fueled devastation.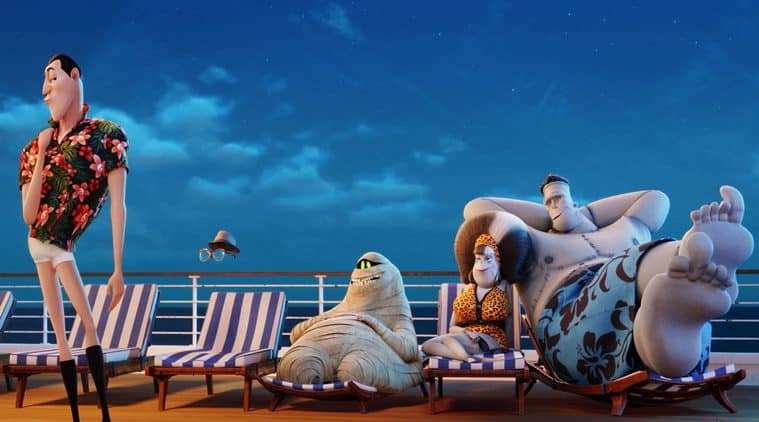 Hotel Transylvania 3: Summer Vacation
Although I've always loved animated movies with the best of them, my wife – a perpetual child-at-heart – is often as not the only reason why I see most of the colorful, kiddy flicks that I do.  From Disney sequels to the latest from those Minions guys, she just can't seem to get enough of them, which, often as not, means that I have to find the courage to suffer through yet another one of these age-inappropriate rush jobs whenever another one comes to town.  Sometimes you get an Incredibles 2 or a Kubo and the Two Strings, but usually you just get dreck like Angry Birds and The Emoji Movie.
Weirdly enough, however, I've always had a soft spot for the Hotel Transylvania movies.  Maybe it's its retro-horror aesthetic or infectiously high-energy script (or even the fact that Adam Sandler's uncharacteristically good in these things), but they've always proved a fun, funny and surprisingly well-made foray into childhood terrors.  So while I can't say that I'm looking forward to this movie as much as I am, say, the latest Purge or Ant-Man movie, it'll doubtless prove to be an enjoyable pallet-cleanser between big, bombastic releases, such as…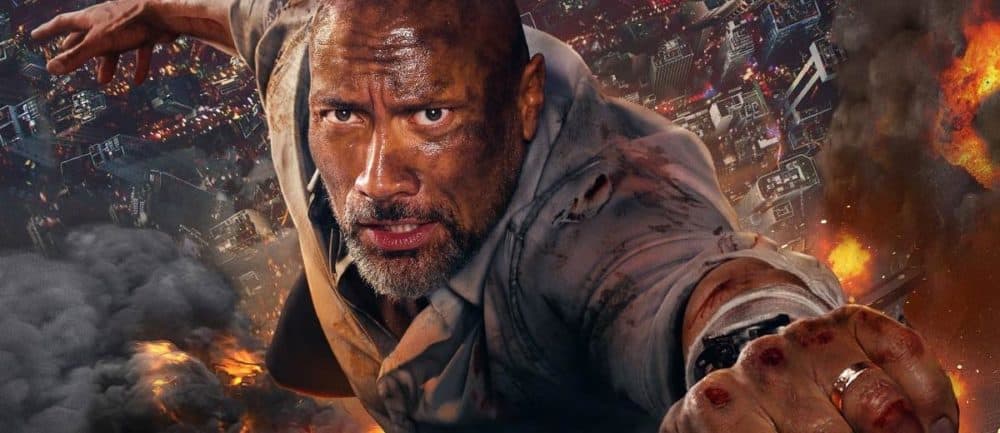 Skyscraper
The setup here is about as straightforward and can't miss as they come.  Combine the claustrophobic action-packed Die Hard (1988) with the high-rise disaster flick The Towering Inferno (1974), throw in The Rock, and release it into theaters in the height of the summer season.  Throw in a sometimes-funny, sometimes-dramatic prosthetic leg and, if nothing else, you have enough moving parts and action set-pieces baked into its DNA to at least get a 90-minute action-romp.
And, really, that's all that this Rock vehicle seems to be aiming for: a hybrid between one of the best action movies ever made and one of the best disaster movies ever made, with a hypnotically charismatic leading man and a versatile gimmick that can varyingly serve as a sight gag, character development and plot-point.  The thing is, though, that it doesn't need to be anything more than that.  Both of its cinematic predecessors have been left untouched for so long that reviving them now, especially in their hybridized form, seems downright novel.  Despite being a somewhat limited instrument as a dramatic actor, The Rock is a remarkable screen presence perfectly suited for this exact kind of movie.  And, yeah, there are enough interesting directions that they can take the prosthetic leg gag that it can probably round out any rough corners remain in the narrative.  Simply put, it looks fun, and sometimes – oftentimes – fun is enough.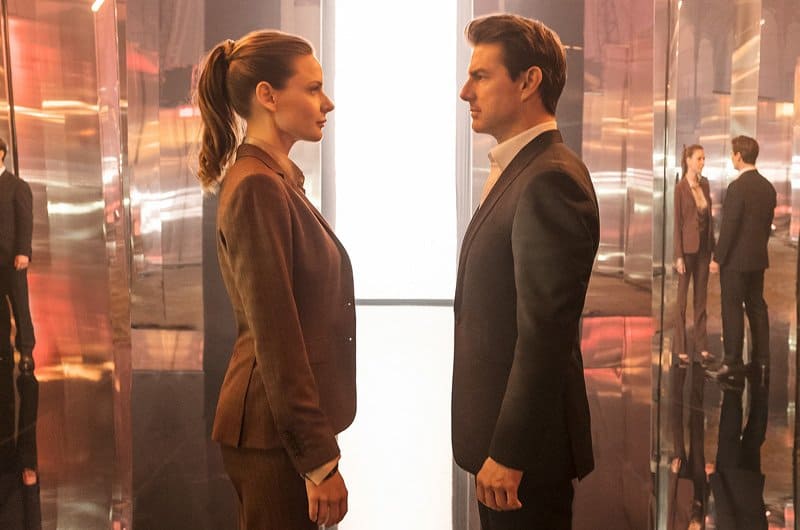 Mission: Impossible – Fallout
Despite their insane production values, high-end stunt work and magnetic cast, the Mission: Impossible movies have always been kind of disposable.  They fit perfectly into the niche of "not quite James Bond" and "better than Bourne" and shakeup their own formula often enough that they never feel tiresome.  The action set pieces are always jaw-droppingly rendered (and clearly done as much in-camera as possible, which nowadays is a feat in and of itself).  And even if I can never remember the plot specifics the next day, it's always fast-paced, pithy and all-around entertaining enough in the moment that I'll never mind catching one when it makes the rounds on TV.
While the latest franchise entry looks literally no different from any of its predecessors (despite the trailers' best efforts to make it feel like some kind of Skyfall-esque deconstruction of its own franchise), I'll be waiting in line opening line for the same reason I was there for all the previous movies.  Tom Cruise is an age-defying action star that ca still hold his own with the best of them.  The supporting cast is robust enough to keep the necessary plot points moving along as quickly and entertainingly as they need to.  And, yeah, I honestly can't wait to see whatever show-stopping action scene the movie's leading man nearly killed himself filming this time around.