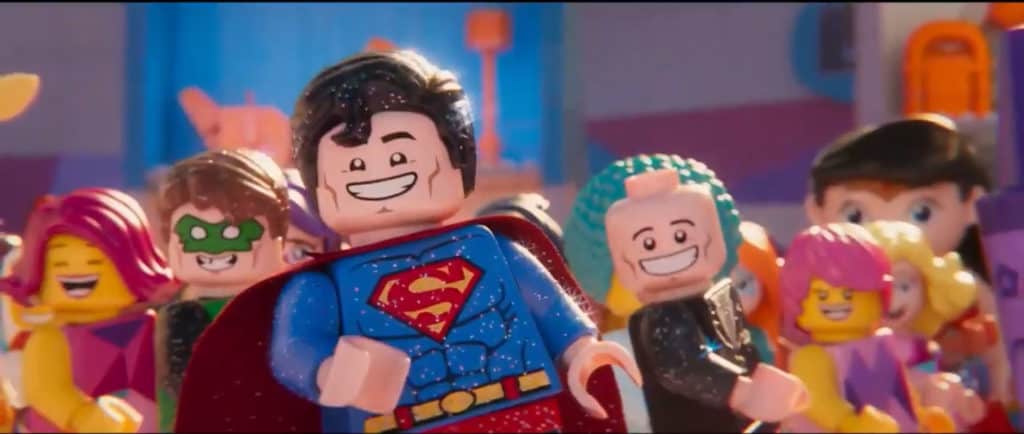 In 2019, Christmas – or, more appropriately, Summer – has come early.  Traditionally, the early months of the year are a dumping ground of secondhand movies that couldn't make the cut against the competition the year before (and look to fair no better this time around) or bloated Hollywood waste that can't compete with the kings of blockbuster entertainment.  The trend in recent years, however, has been for studios to spread their good releases throughout the entire year, giving the big Summer and Holiday releases a chance to breathe and the fallow periods between them something worthwhile to dig into.
And in this new landscape, February has come to represent a crucial period of Hollywood's annual release schedule.  It's far enough away from December to warrant some fresh blood in the theaters (as people tire of the outgoing films) and far enough ahead of May (and the start of the Summer blockbuster season) that it stands to make a killing in the market with the right combination of crowd-pleasers.  It has its own built-in holiday (Valentine's Day) that tends to draw a lot of couples in and, as Black Panther (2018) proved last year, provides a great reason for studios to release more colorful fare, as opposed to the usual monochromatic slurry.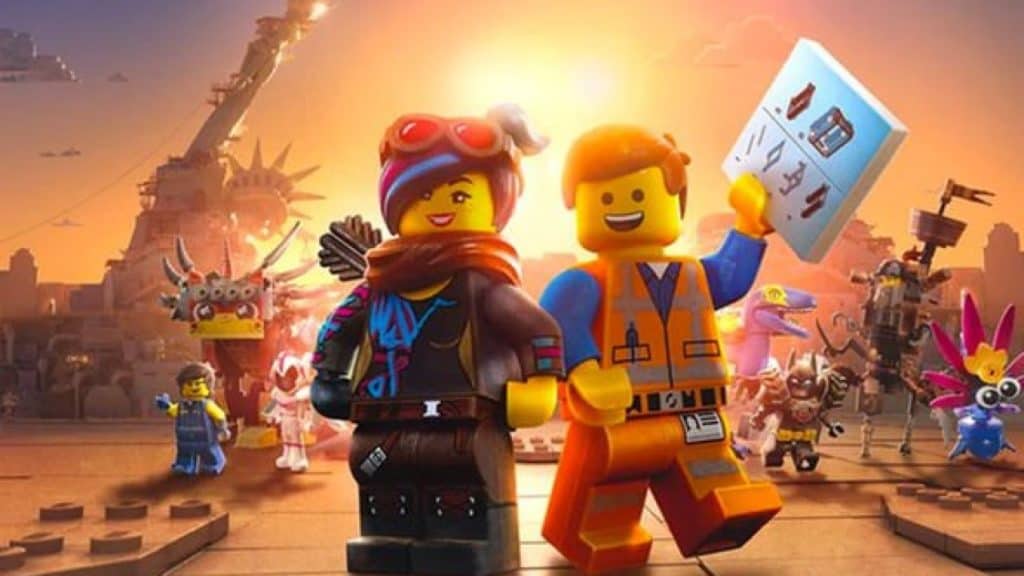 The Lego Movie 2: The Second Part – This franchise never should have passed "go" following its release.  An obvious commercial cash-grab and 90-minute toy commercial should have, by rights, been as unremittingly terrible as The Emoji Movie (2017) or The Internship (2013).  But we hadn't yet realized what Lord and Miller were capable of, and now two Lego movies in (four if you count the also-excellent spinoffs), everybody's pretty much seen the light on the matter.
The first Lego Movie (2014) was excellent precisely because it perfectly captured the madcap, mish-mashed, semi-nonsensical nature of how kids actually play with their toys: based not in adult-obsessive logic, but by intuition and whatever miss-matched pieces happen to be lying around at the time.  It ended on what appeared to be a jokey-joke cliffhanger of an alien invasion / corporate product tie-in that now seems to have been made entirely earnestly.  This post-apocalyptic follow-up looks like it hits all the same, bizarre and endearingly wonderful notes at the first movie, and that already stands to make it one of the highlight movie events of 2019.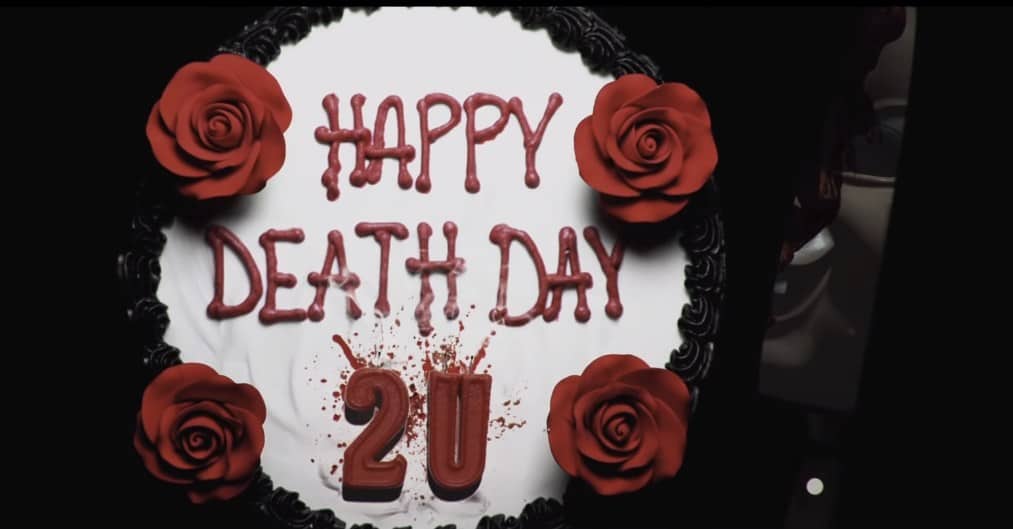 Happy Death Day 2 U – Here's another follow-up to a surprisingly excellent first instalment that was, by all traditional thinking, far better than it ever should have been.  While I love horror movies to death, the simple fact of the matter is that it's probably the swingiest genre out there in terms of quality: a lot of hits, but a lot of misses also.  Sometimes – oftentimes, in fact – a killer concept isn't good enough, and poor execution often trumps even that.
Happy Death Day to U (2017), which was essentially Groundhog Day (1993) meets Halloween (1978), was the whole package however: combining great conceptual legwork with scintillating implementation.  It was fun funny and perfectly lived up to its storied, genre-bending premise.  The sequel, though it has a lot to live up to, dives right back into that same horrific sense of magical realism.  I have my doubts about resetting the clock all the way back to the events of the first movie, but like Back to the Future Part II (1989), if done well, it can lead to a great meta-narrative that circles back in on itself like a cinematic ouroboros.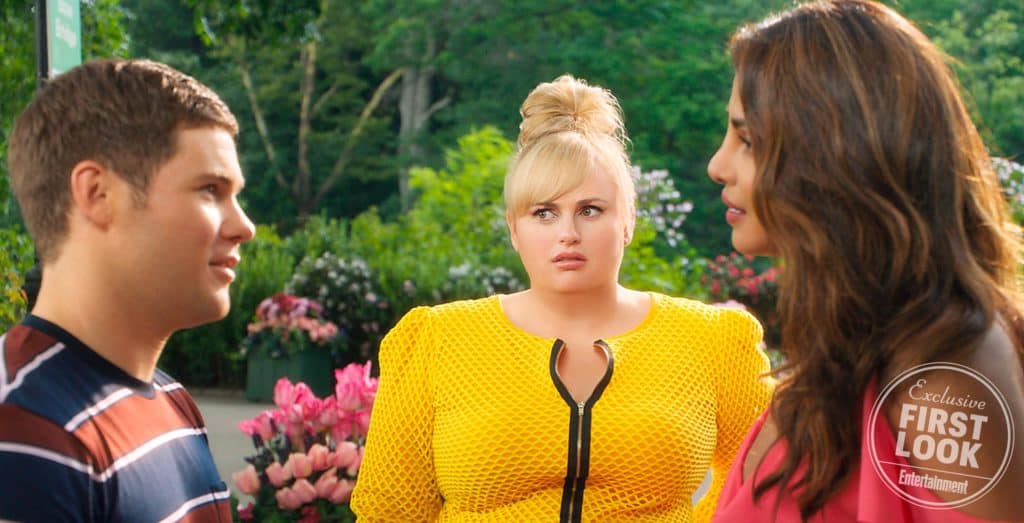 Isn't It Romantic – I've said it before and I'll say it again: I don't dislike romantic comedies.  In fact, when they're done well, they're some of my favorite movies to come out in a given year.  These sometimes-pallet cleansers, sometimes-main course movies are a welcome change of pace from my more usual, much darker choice in viewing, and I'm always happy to see a good one come along – see also: Crazy Rich Asians (2018).
So when I saw that this little gem was coming out this month, you better believe that I was first in line to pre-order my tickets.  Another kinda-twist on Groundhog Day, an unlucky-in-love career woman finds herself trapped in a PG-13 romantic comedy until she finds true love and breaks the spell(?) that she's under.  Cleverly dredging up everybody's favorite genre clichés – including bleeped-out swears, fade-out sex scenes (that, from her perspective, never happened) and regressively-written flamboyant gay best friends – it looks like a lot of fun and a springboard for a lot of clever genre deconstruction.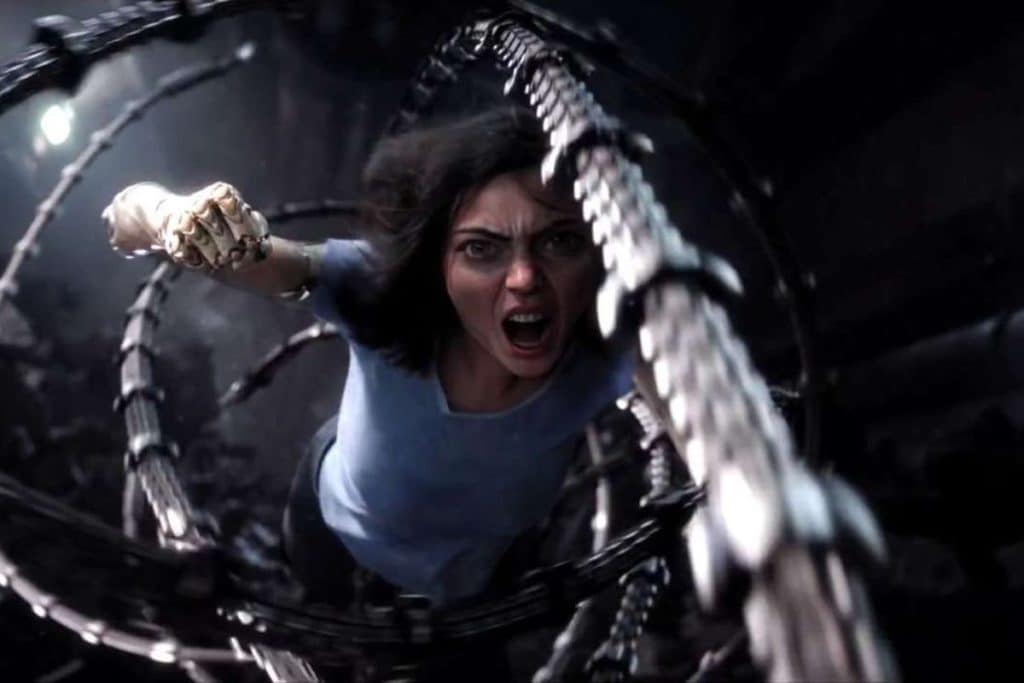 Alita: Battle Angel – Well, Folks, it's finally here.  After several long delays and the uncertainty of the pending Disney buyout of Fox, Alita: Battle Angel is finally getting released to theaters.  I fell in love with the movie from its first trailer, from its reveal of its genre-savvy director and its purposively uncanny valley special effects.  And now I finally get to see it for myself.
Sadly, early word-of-mouth has made this one the biggest question mark of this new release lineup.  The first reviews coming in for it have been decidedly mixed, and the movie itself stands to lose Fox upward of $200 million in its final days.  And with Disney looking to maximize profits after the buyout is complete, it's unlikely that this likely dud of a movie will find a second life outside of its initial theatrical run.  Regardless, whatever happens, Alita's future is looking none too bright at this point.
How to Train Your Dragon: The Hidden World – The How to Train Your Dragon movies will always have a special place in my heart, and not just because they're genuinely great, genuinely risk-taking movies.  I can nearly track the arc of my relationship with my wife by looking back on these movies.  The first movie counted as an early date for us near the start of our relationship.  The standout song from the second movie, For the Dancing and the Dreaming, was the backdrop for our first dance at our wedding.  And now, as we start our new lives going forward, the now-trilogy will provide closure on that old part of our lives.
And, boy howdy, does this ever look like an epic note to end on.  It's the rare kind of animated movie that has long had a definitive end-point in mind and has actually allowed its characters to significantly age-up and develop over time.  These are not the same character that we met way back in 2010, nor are they really even the same characters that we became familiar with in 2014.  And yes, while this does look like a rough retread of the events of the second movie, that worked out just fine for Toy Story 3 (2010).