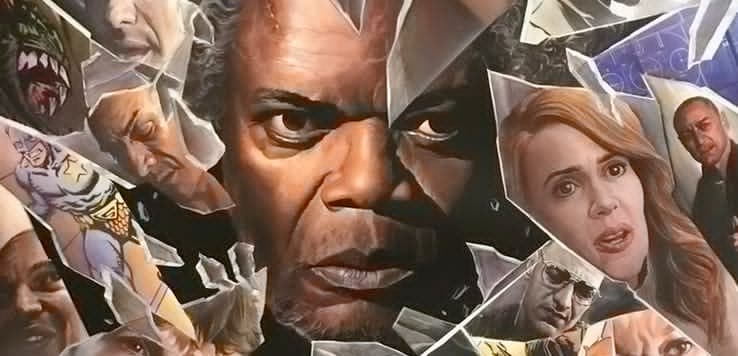 And here we are again: January, the worst month for new movies each and every year.  It's a dumping ground for late-year releases that couldn't cut it with the last year's must-see movies and aren't worth putting in a prime, Summer release slot.  These are the losers, the trash, the movies that nobody wants to see (but might if they've already seen Bumblebee (2018), Into the Spider-Verse (2018) or Mary Poppins Returns (2018) enough times already and need something new to tide them over until Valentine's Day.
I can't say if this is prophetic of things still to come in the year, but this January doesn't seem too terribly bad this time around.  Actually, if anything, it actually looks pretty solid.  From action-packed imports to locally-grown genre pics, there's a surprising lot to choose from this month at the movie theater (other than all of the great December movies still in theaters).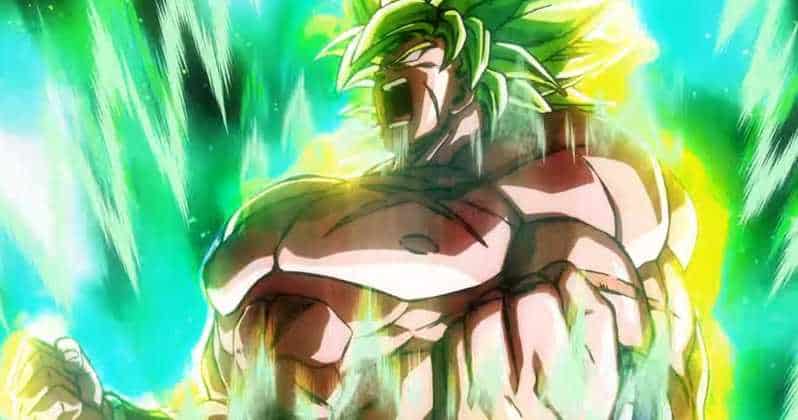 Dragon Ball Super: Broly
Although this movie technically already released in other territories, it's set to come stateside this month, and as a lifelong Dragon Ball fan, it's naturally one of the most exciting things I have to look forward to over the next thirty-one days.  The last two Dragon Ball movies, Battle of Gods (2013) and Resurrection 'F' (2015) officially closed out the DBZ saga and launched what would eventually become the Dragon Ball Super anime: introducing us to the likes of Beerus and Whis and continuing the stories of evrybody's favorite intrepid band of martial artists.
The latest in this movie series, Broly, promises to combine the high-end animation and broad cast of Super with one of the earlier, non-canon movies' fan favorite villains: Broly, the legendary Super Saiyan whose nursed a puerile grudge against Goku his entire life.  The character design is the apotheosis of the series' body fetishization, his presence ties strongly into the pre-existing lore of the franchise and he stands as the most imposing, stakes-raising character ever introduced to Dragon Ball, canonically or not.  And if the movie's even half as good as its predecessors, it will be an action-packed highlight for the entire year.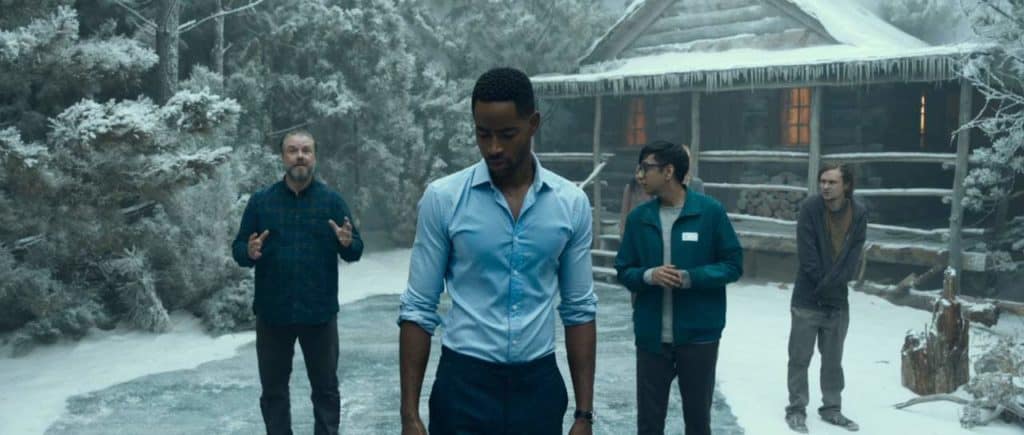 Escape Room
One thing that January never seems to lack are original, low-budget horror movies.  While rarely good, they fill a keenly felt programming void for horror movies that exists between Halloween and Summer, and sometimes that's enough to get genre fans out to the theater to try something, anything, new.  And although Escape Room doesn't seem any better than, say, Insidious 3 was last year (and judging from the early reviews it's gotten, it really isn't), it certainly looks to be a lot more fun than we're used to this time of the year, when even the good alternatives are stuffy dramas vying for Oscars.
Compared to its genre competition, however, Escape Room has a killer premise: basically Cube (1997) mixed with high-concept escape room themes (as opposed to a series of identical, industrial-looking boxes).  An indoor inferno leads into a glacial wilderness leads to a topsy-turvy wonderland… and that's just what we saw from the trailers!  If the movie is nothing but a series of well-executed and inventive-feeling set pieces, the movie will have done its job with me.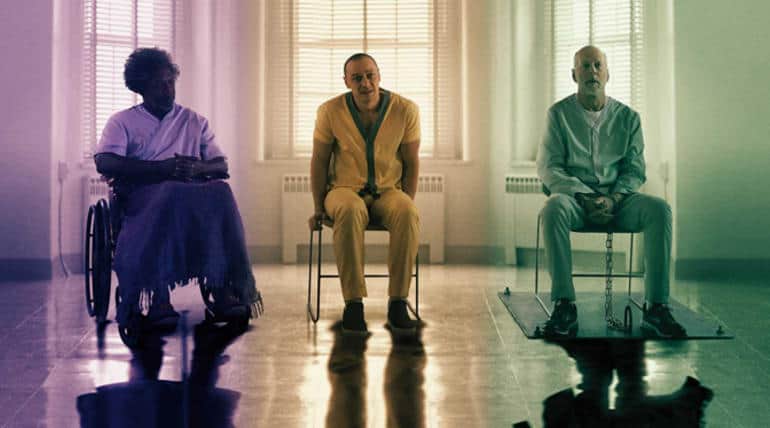 Glass
Anybody who has paid attention to my reviews during my tenure with TVOvermind can tell you that I love superheroes.  I love damned near everything about them.  I love the larger-than-life characters, the high-stakes storylines, the fantastical power-sets and, most recently, the inter-connected continuity that strings countless individual franchises together into gigantic cinematic universes.  I grew up loving Donner's Superman (1978) and Burton's Batman (1989), I came home everyday to see the animated Batman and Spider-Man series, I "borrowed" my brothers comics when he wasn't looking and I was there with Nolan's Dark Knight trilogy and Feige's MCU from day one.
One movie that I'd been selling anybody who'd listen to me on for years was M. Night Shyamalan's Unbreakable (2000): a fascinating riff on classic superheroism before the rules of the modern superhero genre had been established and the immediate follow-up to Shyamalan's Best-Picture nominated Sixth Sense (1999).  Despite its dour tone and pallet (plus or minus a few deliberately placed splashes of color and some sterling cinematography), it was hands-down the best superhero movie to come out before Sam Raimi's Spider-Man (2002) and is still better than most non-MCU offerings that have come out since.  And now Glass, the secret sequel to both Unbreakable and Split (2017), aims to bring these offbeat movies into the shared universe conversation.  And if the trailers are to be believed, it might just be Shyamalan's career-defining film.
It was a rough decade of well-deserved box office flops and critical duds, but it's great to have Shyamalan back and working in his prime again.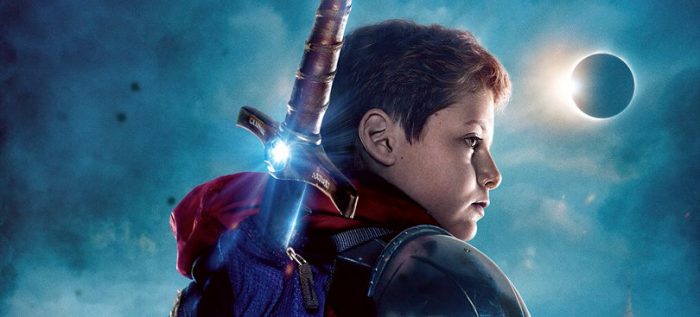 The Kid Who Would Be King
Paddington (2014) aside, it feels as if the live-action family films that defined so much of what I saw as a kid growing up in the 90s has been dead for decades, replaced by broad-appeal superhero flicks, Disney-adjacent animated films and nostalgic franchise revivals.  And don't get me wrong, I love all of those things, but I can't help but feel that the youth demographic is being crucially underserved by these generic shifts, and I'm not above wanting to see something light-hearted and fun at the box office either (especially with a niece due any day now).
While it might just be relegated to just occasionally, every great once-in-a-while, when movies like those – latter-day Home Alones (1990), Sandlots (1993), Hocus Pocuses (1993), Hooks (1991) and Homeward Bounds (1993) – when they do, these movies show us all the great things they have to contribute to youth-moviegoing.  The Kid Who Would Be King, which is frequently stanned by none other than Edgar Wright on social media, looks to be 2019's contribution to this bygone trend in moviemaking.  And between its exceptional-looking production design, fun premise and tongue-and-cheek execution, it definitely looks to be worth all of our time.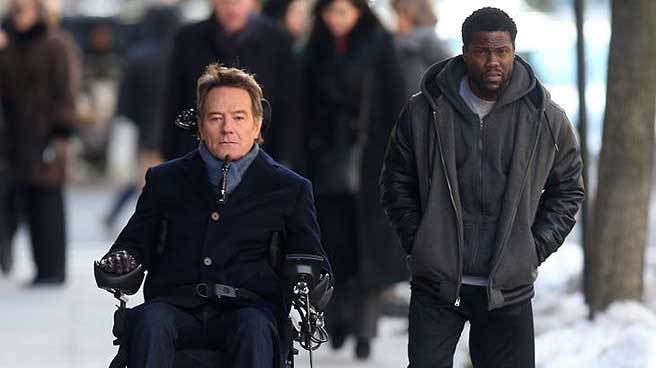 The Upside
Sometimes the only thing that you need to sell you on a movie is the name of an actor appearing in it.  It doesn't matter who directs it, what it's a remake of or what the story is: when you see that certain someone show up in the trailer, that's that; it's settled; you're going.
For me, that actor is Bryan Cranston (who I sat through that recent Power Rangers movie for).  For my wife, it's Kevin Hart (who she subjected me to Ride Along for).  So you better believe that we'd come to an uneasy agreement concerning The Upside, a remake of an acclaimed French film that just-so-happens to star both of our pet-favorite actors.  It might just be feel-good fluff that wasn't quite up to snuff to run against heavyweight Oscar frontrunners The Favourite (2018) and If Beale Street Could Talk (2018), but it's certainly good enough for January.