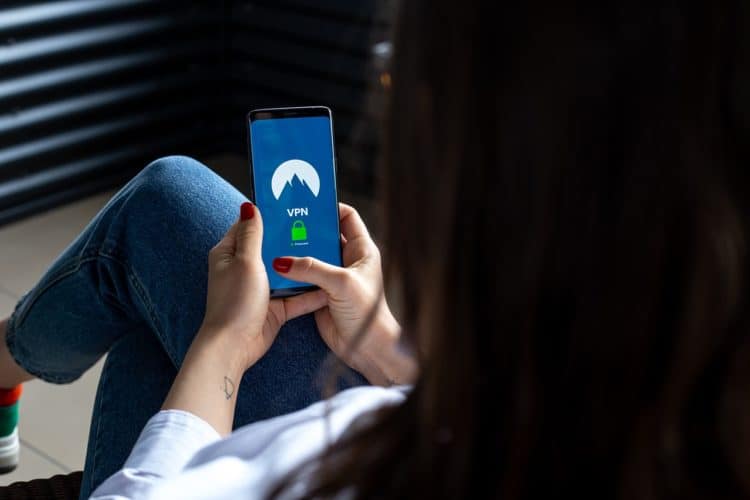 Cable TV is flying out the window when people choose to cut the cords and switch to a less expensive alternative to live TV. Devices and services both are responsible for the new trend of cord cutters. Many people have made the switch for various reasons, like wanting to watch the content of your choice and not having to wait for it to come on live TV. Or wanting the ability to browse content and have that content tailored to your taste. Some people switch simply because of the content that is available on certain services.
Devices are the number one way to get access to the streaming apps on your TV. These devices can be connected to your TV with a simple USB and you will have the opportunity to watch your favorite content. Internet access is required to get access to online content and services. Some devices connect with other systems you have in your home. If you need assistance with setting up your device correctly or troubleshooting a problem, sites like Troypoint offer many articles and guides to help you through the process.
Apple TV
One of the first streaming devices is the Apple TV. This device is especially appealing to those who are Apple supporters and enjoy connecting all of their devices together. You can seamlessly connect your phone, MacBook, and iPad to your TV and stream content on either one.  This device is a little more expensive than the others but it is well worth it. With 4K support and Siri system, this streaming box is perfect to start watching your content online.
Amazon Fire Stick & TV Cube
People saw the capabilities of the Amazon Fire Stick and took advantage of it. More and more people are switching to streaming devices for their entertainment because of Amazon. Though it wasn't the first streaming device it was the most popular. The firestick is good for those who want the choice to watch as much content as they want. It is compatible with HD TVs and can be taken almost anywhere. The Amazon Fire TV Cube is the newest product Amazon put out. It is well liked and recommended because of the control ability. With the cube, you have the opportunity to connect all of your Amazon devices and control them all in a central point. You can talk to your TV and tell it what to do just like you would an Amazon Echo.
Roku
The interface of this device is easy to navigate. The Roku stick is one of the simplest streaming devices out there. If you're connected to the internet all you have to do is connect to a TV and begin streaming. At a great price, the Roku offers the best features and is compatible with almost any services and device.  The easy search and find aspect of this device is the main seller. It has an app-agnostic approach and creates an easy way to find the best content. It is wireless and appeals to those who want to cut cords totally and not just cable TV. People use these kinds of simple devices for an easy way to binge-watch their favorite content.
Chromecast
Google's latest streaming device is the Chromecast and was originally created to work with the devices you already have. If you're watching something on your laptop and want to display it on the big screen, connecting your Chromecast will do the trick. This is the only device that doesn't necessarily need an internet connection directly. The connection comes from your other devices.
The newer version of this device has faster picture times for 1080p and offers a clear picture when you have a 4K television. You can connect your other google home devices to this one and be able to control everything in a central place. Though Android and Google devotees will benefit from this device drastically, Apple customers can utilize this as well due to the multi-app compatibility Apple has.
Nvidia
Shield
The Nvidia Shield will appeal the most to gamers that want to seamlessly switch between gaming and video streaming. This device has games already within the hardware and can be downloaded to play at any time. You can also stream your PC to your Nvidia system so you can play your games on the big screen. This device is quite expensive as it is has a combination of streaming capabilities. With the gamer style controller, customers can feel like they are still gaming. All streaming apps and services are supported and they offer their own streaming service for games called GeForceNOW.
Streaming Services & Apps
To maximize your streaming devices you must have streaming apps and services along with it. These services began to make up for the time you had to wait for a rerun on live TV. They supplemented the programs you would have watched on your cable. The internet has brought us to new ways of watching content. We now have the ability to stream any kind of media we'd like with the quickness of a snap.
Many people have cut out their cable completely because of the satisfaction given by streaming services. People get to watch their favorite content and explore new content whenever they'd like. The ability to watch and rewatch something as much as you'd like is appealing to all ages. These streaming apps also contributed to binge-watching. Binge-watchers turn to streaming apps to satisfy their need to watch entire seasons back to back. The relief of not having to worry about commercials or wait time between episodes is what sells people on these devices.
Though most of them require a subscription of some kind, there are all types of services out there to satisfy your TV cravings. From most popular Netflix to smaller apps like crackle, there are apps available for any kind of taste. Those who enjoy shows will enjoy Hulu and those who want exclusive content will enjoy HBO Now, and so on. Here is a list of the many streaming apps available for your purchase or download:
Netflix

Hulu

DirecTv

Now

Amazon Prime

YouTube TV

Crackle

Sling

PlayStation

Vue

Philo

CBS All Access

Shudder