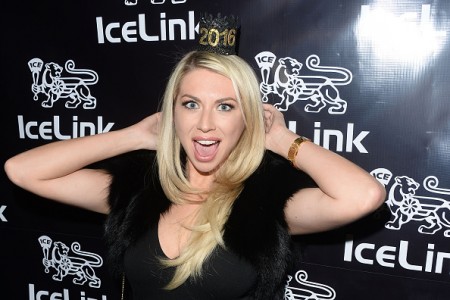 As one of the original cast members on the hit reality show Vanderpump Rules, Stassi Schroeder has been making her friends and her frenemies miserable for almost three years on national television now. You either love her or hate her, but her costars and the people she once worked with at Sur seem to do more hating than anything else. Call it jealousy, call it the fact that she's certainly her own brand of entitled, or call it her mean girl philosophy, but people just do not seem to get along well with her on reality television. Perhaps there is more to it than meets the eye, or perhaps you can judge for yourself based on some of the most popular reasons that no one likes her these days.
It's All in the Editing
Ask Stassi Schroeder herself why people seem not to like her from Vanderpump Rules and she will tell you it is nothing but editing. She blames Bravo for editing her to always look like the bad guy, the antagonist. We really appreciate her optimism.
She Has Rules
One thing that you might notice if you've ever watched Vanderpump Rules is that Stassi has some rules. They're unspoken — mostly — but she pretty much expects that her friends hate everyone she hates, do whatever she wants them to do and behave as she expects them to behave. It's not really friendship so much as it is a dictatorship, really.
#PumpRules Sneak Peek: Watch @twschwa bring @stassischroeder to tears: https://t.co/b5OgtzXPfr pic.twitter.com/nlQEmQJHIX

– EntertainmentTonight (@etnow) February 8, 2016
She Behaves as if She's Better than Everyone
Let's rewind for a second to the reunion show that aired last year. Stassi was called names, she was called out and she was told that she behaves as if she is better than everyone after she came back from New York City, where she lived for about 6 months. She did behave that way, but apparently it was all editing.
She's Got Major Attitude
Editing or not, it's plain to see that Stassi Schroeder has a clear lack of respect for anyone she is unhappy with, including her former boss, Lisa Vanderpump. She was fired from the show last year — and the restaurant — after she got into it with Vanderpump and said some very nasty things that didn't sit well with Lisa.
Tom Says She's Venomous
On tonight's episode of the show, Stassi sits down with Tom to ask him if she can rekindle her friendship with Katie, to which he tells her to basically get lost and get out of everyone's lives. He calls her venomous and tells her that she is nothing but hurt everyone she ever knows.
Catch the preview on Bravo!
Photo Credit — Getty Images