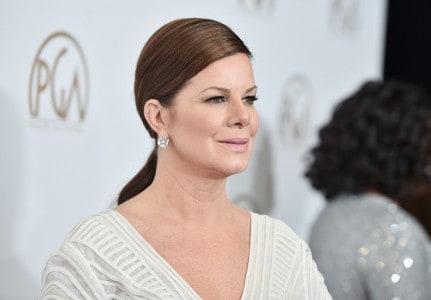 When you think medical drama, you think about shows like Code Black and actresses such as Marcia Gay Harden. She plays Dr. Leanne Rorish, a doctor who works for one of the busiest and most under-staffed hospitals in the country in Los Angeles.  And frankly Hardens has been superb in this role.  Of course, she's superb in anything that she does, and that's why we love her.
In the course of her decades-long career, she's portrayed some of the most hilarious, most amazing, most fun characters we've gotten to know and love, and that's what makes her one of our favorites. We know which of Marcia Gay Harden's roles we love the most; what are yours?  Here are five of our favorites.
How to Get Away with Murder
https://www.youtube.com/watch?v=9THydPLOqtk
An amazing series by itself, her role as Hannah Keating was one that was amazing. She was a guest star who blew us away with her amazing role, and she proved to us that she is completely mesmerizing and a force with which to be reckoned.
Trophy Wife
https://www.youtube.com/watch?v=qUddOnjC4bo
The fact that this show was not renewed just breaks my heart. In it, Marcia Gay Harden plays a doctor and the mother of two of her ex-husband's oldest kids who has to deal with a crazy second wife and an inexperienced third wife. She was phenomenal in her role.
Damages
https://www.youtube.com/watch?v=OeqDdNdc__g
Another series in which she was a regular guest for one season, she played a killer role in this show opposite Glenn Close. She was perfect in the role as an attorney and a girlfriend to one of the accused, and we loved her.
Fifty Shades of Grey
https://www.youtube.com/watch?v=QFaGyJLJ0Yw
Yet again, here is Marcia Gay Harden playing a doctor. This time she is the refined, elegant and classy mother of a wealthy young man she adopted when he came into her hospital, and she plays the role to a tee. In an otherwise awful movie, she is superb. Â 
First Wives Club
https://www.youtube.com/watch?v=ML1_2lHFftE
This is one of the most hilarious, most iconic movies of my time and it's one I could watch over and over again. I just adore her in her role, and it's hard not to love her in anything that she does.
Be sure to check out Code Black Wednesdays at 10 pm on CBS
Photo by Getty Images