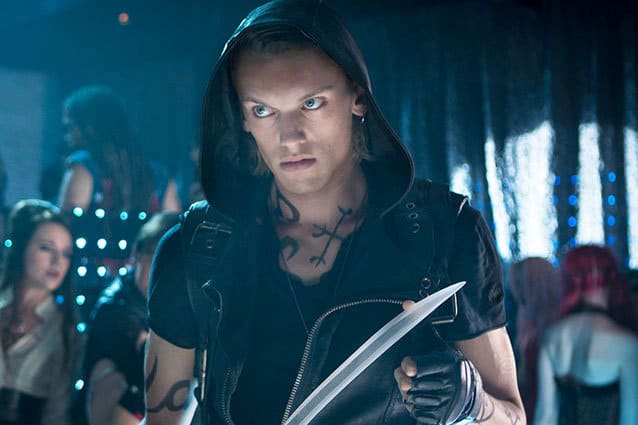 Well, it is official. There are very few new television series pilots launched this summer that has gotten the buzz that "Will" is getting. The show is set during the Elizabethan era and focuses on a young up and coming William Shakespeare who fights to make the adjustment after arriving in London in 1589. This is a time when stage theater was equivalent to rock and roll, and Shakespeare would forever change it with the power of his words. In order to put this production together, the producers had to find young, impressionable and talented actors and actresses and the casting director did not disappoint.
One of the actors that help to bring this series to life is actor, Jamie Campbell Bower of Harry Potter Fame. Following are five things you need to know about this impressive young actor.
1. He is British
One thing that the casting director attempted to do in this production was to be as authentic in accent and dialect as possible – with most of the cast being from either England, Ireland or a country once colonized by England. Jamie Campbell Bower is another actor that falls into this category, being born in London, England. While he has seemed to have his hand in everything magical (Twilight, Harry Potter, and The Mortal Instruments) over the years, this role will allow him to spread his wings even wider.
2. He Was Working As A Model When He Was Discovered
Well, it seems that if you are struggling to break into the world of acting, you simply have to find out how to break into the world of modeling, because more and more actors and actresses are emerging from the world of modeling. It all started when a close friend of Jamie introduced him to her agent, which ended up getting him the role of Rocker in the movie, RocknRolla. As they say, the rest is history.
3. He Comes from a Musical Background
While it is not certain how much music plays a direct role in what Jamie does now, it is clear that have both parents be involved in the world of music, at some level, opened up Jamie's mind to the world of entertainment. His mother was a music manager and his father was employed at the famed Gibson Guitar Corporation. How this shaped Jamie's early life can not be quantified, but "entertainment" was coursing through his veins at an early age.
4. He Has a Tattoo Fetish
To say that Jamie has a tattoo fetish is actually a gross understatement. He is absolutely engrossed with the idea of creativity through body art. While his body art may not be as overstated as many other, he definitely takes it extremely seriously. He has a rose on his knee and a skull on a finger, and he has even distinguished tattoo type for a particular side of his body. He says he has a light side and dark side, with left side of his body being for darker tattoo images and right side being more light in the images it bears.
5. He Is the Lead Vocalist in a Band
While modeling and acting, Jamie has never strayed too far from his first love – music. He is currently functioning as the lead vocalist in a live performing band known as Counterfeit. With the memories of Milli Vanilli seared into the minds of music fans, I am not sure that Counterfeit is the best name for a band, but it seems to suit Jamie just fine. It is not clear just how far he plans to go with the band, but as for now, he considers it to be a serious endeavor.