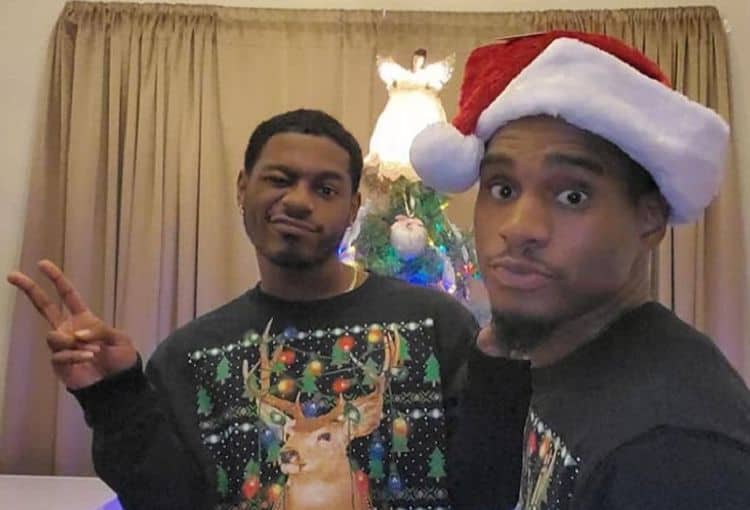 It is clear that Disney has a strong and well-enforced monopoly on television programming and feature films when it comes to kids, but not all Disney programming is created equally. There is no denying the fact that K.C. Undercover has literally been ingrained in the psyche of a host of children across the United States and beyond. And, besides the impression that the show's key star, Zendaya, makes on the fans of the series, there are other key players that help to bring the show to life, including Kamil McFadden. Kamil plays the younger brother of K.C. Cooper in Disney's K.C. Undercover, but there is so much more to Kamil that his role on the show. Here are five things that you didn't know about this young rising star.
1. K.C. Undercover Is Not His First Gig
Disney is where a lot of young stars get their first opportunity to enter into the world of entertainment, and while it is obvious that K.C. Undercover will be the launching pad for a number of young and up coming actors and actresses, Kamil has been around the blocks a coupled times before landing on the show. He actually was in the film Grown Ups 2. He played the role of Bumpty in the film and he has done other work in the industry as well – more on this later.
2. He Started His Acting Career at the Age of Six
Talking about getting an early start. According to sources close to the young star and his family, he began his acting career when he was only six years old. And, at the ripe old age of eight, he attended his first professional audition for a significant opportunity in acting when he auditioned for the Youth Ensemble of Atlanta during their theatrical season. It was this type of exposure to the professional challenges and demands associated with acting that prepared to seize his opportunity when it presented itself.
3. He Does Voiceover Work
In addition to doing the in front of the camera work that he loves doing, Kamil has also done voice over work. Most notably, he did voice over work for the 2012 animated film, The Rise of the Guardians. According those who are close to the young actor, he purposely chooses to do voiceovers as a way of expanding his professional reach and impact, simultaneous increasing his earning capacity as an entertainer.
4. He Has Being Influenced And Aided by Tyler Perry
It is no secret that Tyler Perry has been highly instrumental in not only helping some actors reignite their careers, but he has played a major role in helping young actors launched their careers. Kamil admits that he is definitely a beneficiary of Tyler Perry's willingness to give relatively unknown actors and actresses a chance – having appeared in a number of episodes during the 2010 season of Tyler's House of Payne series.
5. His Older Brother Kimario Has a Claim to Fame
It is not uncommon to see sibling create momentum for one another in a professional sense, especially when it comes to working in the same industry; however, when it comes to situations in which two or more siblings are immensely successful in unrelated industries, then it usually speaks to their upbringing. Kamil's older brother, Kimario is actually a professional football player. Kimario entered the NFL as an undrafted free agent, and he has played for the Atlanta Falcons, Carolina Panthers and the Tampa Bay Buccaneers.