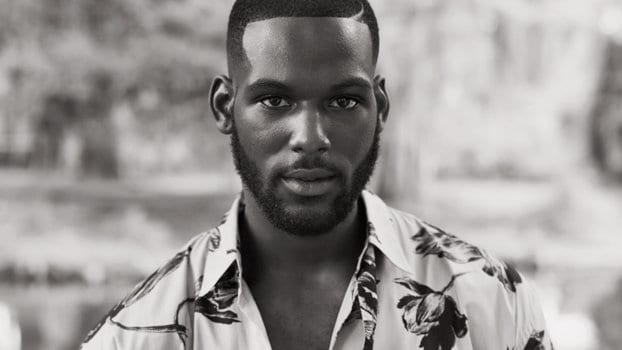 There is no doubt that foreign actors are making their way into Hollywood and making their presence felt. However, when most people of foreign actors they think of actors who come from England, Australia or France, but there has been an influx of African-born actors and actresses or those with a recent descendence from Africa. One country, in particular, is very proud of several actors that represent Ghanaian descendant, including Kofi Kingston, Idris Elba, and Boris Kodjo. One name that may not be on your list, but definitely appears on the list of Ghanaians is Kofi Siriboe.
In addition to appearing on Queen Star and Ralph Angle Bordelon, Kofi landed a role in this summer's chick flick, Girls Trip. For those of you who are unfamiliar with the bright and upcoming star, here are a few facts to get you up to speed.
1. Deep Ghanaian Roots
The truth is that Kofi was born in Los, Angeles, California on March 2, 1994, but being born an American citizen has not robbed him of his Ghanaian heritage. Once you meet Kofi and his family it will not take long to realize that he has strong and well-established roots in Ghana and Ghanaian culture. His connection with his parent's homeland runs much deeper than his name, which is something that he remains extremely proud of.
2. He Has Two Brother Who Also Act
It is obvious that Kofi comes from exceptional stock and a strong and stable upbringing, which is revealed in the fact that he is the middle of three boys, all of which work in Hollywood. His older brother, Kwesi Boakye who was featured at Manny in I Can Do Bad All By Myself, a Tyler Perry Film. His younger brother, Kwame Boateng played in Everybody Hates Chris as Albert. Together, the brothers are poised to make their presence felt in Hollywood.
3. He is a Newcomer
Kofi has only been active in the Hollywood movie industry for approximately four years, coming in 2013, but one thing that is for certain is that he is quickly proving that he has staying power and the appeal to ensure that he stays around for years to come. He is definitely working on refining his skills as an actor and he has an inexorable work ethic that consistently produces positive results will ensure that he remains active in Hollywood for years to come.
4. He is Also a Professional Model
It appears that acting is not enough for the young up and coming star. He is also a working model. He is currently with a very prestigious modeling and talent agency — Wilhelmina Models out of Dallas, Texas. Believe it or not, Dallas is considered a fashion hub, and there are a lot of opportunities arising out of Dallas for young models. Kofi was wise enough to explore modeling options outside of the influence of Los Angeles and New York, and it is paying off.
5. He Appeared in Straight Out of Compton
It has to be pretty exciting to be able to play in a movie that focuses on local music icons whose names you have been hearing all of your life. While Kofi was not even born when NWA was launched out of Compton, California, it was impossible to escape their legend. Who knew that he would end up landing a role in the biopic that told the story of the rise of those icons that had become a legend in his native Los Angeles.