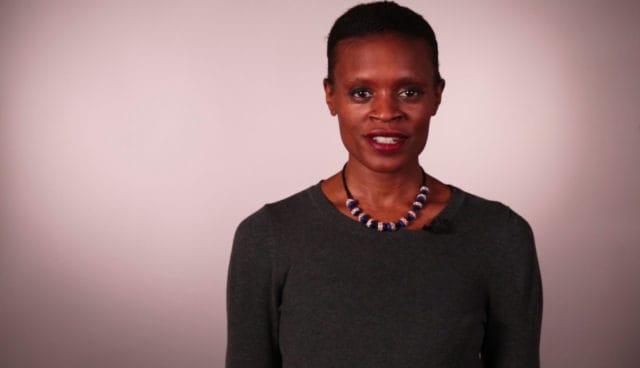 It takes a unique type of talent to take on the challenges of producing a one-person show on stage. While there are been some actors, dancers, comedians, and entertainers who have been able to pull off this remarkable feat, Okwui Okpokwasili has definitely raised the bar of expectation in that area. Okwui has just ended an onstage one-woman show entitled Bronx Gothic, and she is also the star of the documentary by the same name. The expressive creativity of Okwui is not lost in the realm of entertainment alone, but it gives voice to some rather pertinent questions that this social culture must have the answers to in order to advance.
Since it is likely that Okwui Okpokwasili is a name that will probably be alien to you, we decided to provide you with five facts you didn't know to help you become more familiar with this gifted entertainer.
1. The Chronicles The Lives of Two 11-Year-Old Girls
To give you quick gaze into the genius of Okwui and what she is able to do, we highlight the fact that her one-woman show features her playing two 11-year-old girls who grew up in the Bronx during the 1980s. Okwui used a number of informative resources to allow her to tap into the very core of the story and the two characters. Being connected to her African heritage allows her to reach deep into the depths of these little girls and bring them to life.
2. She Embraces Her African Heritage
One thing about the Western culture that is so pervasive here in the United States is that it is so easy for people to shed their historical heritage to embrace the all-encompassing western culture here in America With each generation, more and more people abandon their unique heritage to simply become an American, but not Okwui. While she acknowledge her roots in America, she embrace her African heritage, and she uses it to draw from in order to be creatively expressive.
3. She Begins the Documentary With a 30-Minute Dance Routine
If you have not figured it out by now, Okwui is a professional dancer, and a very good one. She launches this intense documentary into the stratosphere of cultural reality by initiating engagement with a 30-minute dance performance that is done completely without music. While there are part of the performance that seem frenzied, it is well-choreographed and executed with a flaw. She is truly exceptional at what she does with her moves and expressions.
4. She Invites the Audience Into The Experience
There is a story being told here, and from the beginning, Okwui is inviting the audience into the experience. The opening dance is her method for asking the audience if they are able to join her to become a part of the experience. She understands that the closer she can bring the audience into her experience, the easier it will be for them to hear the message she is attempting to deliver to them. She may be one of the best audience primers in the business.
5. She Makes It Clear That She Is Involved
One of the challenges with this culture is that everyone is so disconnected from the reality of the collective. Okwui makes it clear that she is not simply existing by engaged when she says, "I am not just a brown body subject to your gaze, It is always clear that I am watching you." The documentary successfully marries the subtle message of the stage performance with Okwui's own personal philosophies on achieving a universal experience as a collective.