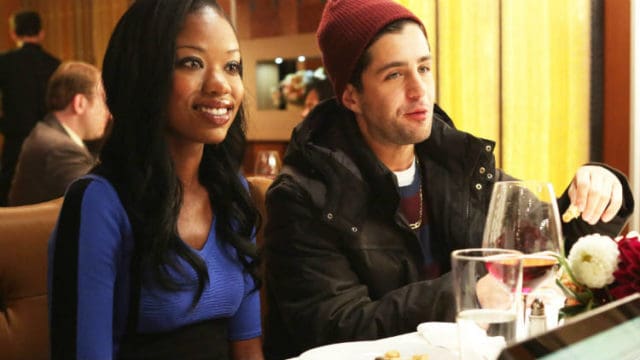 With an exotic name like Xosha, you are almost forced to have a certain aesthetic appeal to the larger audience of the world. And, while beauty can definitely be defined in multitudinous was across cultures and geographical locations, there is no doubt that Xosha Roquemore has a universal appeal that almost everyone would consider to be absolutely gorgeous. The 32-year-old actress has also experienced some significant success and life accomplishments so far. She is probably most currently noted for her role as Tamra in the hit television comedy, The Mindy Project, but she also played Jo Ann in the Movie, Precious.
While fans are buzzing about Xosha, there are some things that you most likely don't know, so here are five things that should get you caught up on the current state of this gorgeous star.
1. She Has a Child With Lakeith Stanfield
For those of you who don't know who Lakeith Stanfield is, he is the Black guy in the movie Get Out that sort of tip the hand of what was going on in that town. Well, Lakeith and Xosha have been an item for a while, and they just welcomed their first child into the world this past June. Xosha actually gave notice to the world by posting it on her Instagram account. It seems that social media definitely has no boundaries.
2. She Had a Recurring Role on Kirstie
When the series pilot for the show, Kirstie was first shot, Xosha put in some significant work as a supporting actress, landing her a recurring role in the show that was based on her initial performance. However, once she landed her permanent role on The Mindy Project, the producers thought it would be in the best interest of the show to recast the character. While her role on Kirstie was short-lived, it shows that Xosha definitely has talent.
3. Smitten By the Acting Bug Early
Xosha can remember being passionate about acting as far back as her freshman year in high school. She admits that being in the drama club exposed her to a world that has continuously captivated her imagination and challenged her to continue to grow as a professional actress and as a person. She has definitely come a long way since her first play in the ninth grade, but deep inside is the same flame that set it all off.
4. She is Formally Trained
Although you can find some actors and actresses in Hollywood that happened to be in the right place at the right time, you will find that a huge percentage of the entertainers in this industry has some form of formal training or background. Xosha is not different in that area, having graduated from New York University's prestigious Tisch School of the Arts. She has taken this formal training and made the most of it so far.
5. Her Name is of African Origin
You only have to spend a few moments around Xosha before you become aware of the fact that she is very in tune with her heritage. Despite having experienced a great deal of success in an industry that has proven challenging to break into for people of color, she has not lost touch with who she is. He name finds its origin in South Africa, and she is aware of the significance of this, which allows her to get into character without ever losing herself.