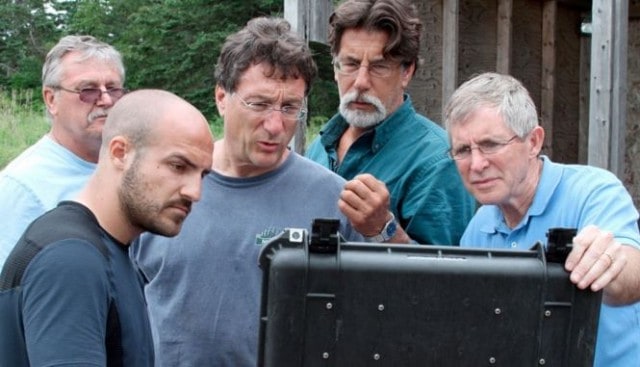 Tonight on The Curse of Oak Island, fans and viewers have the opportunity to learn more about the brothers, the curse of the island, and all that goes into this type of lifestyle. The show is a studio-style talk show designed to help new viewers understand all they've missed over the course of the past three seasons, and it's going to be thought-provoking. Here's what you can expect from this episode.
Q&A with Rick and Marty
There are probably a number of questions you might have for Rick and Marty about what they do, their personal lives, or anything else for that matter. During this segment, these two will take questions that viewers ask frequently and will provide answers to them.
Behind-The Scenes, Extra Footage

During the regular filming of the show, much is left out that fans don't get a chance to see since they only have so much time to fill every week on television. This is a perfect opportunity to see a bit of the behind-the-scenes stuff that goes on, including deeper looks at the origins for particular show segments.
History
They don't call is the History Channel for nothing, you know. This is a curse and a legend that is more than two centuries old, and it only makes sense that we will see more of it and its origin on this episode for a better understanding of why these guys are pursuing this so hard.
Special Guests
There are many people who live and work on this island in hopes that they will be the person to one day uncover the secret truth that lies buried deep within — or so everyone believes. These special guests have information, history and insight you need to see.
The Difficult Questions
You have questions; we know. For more than two centuries people have come to this island to find buried treasure and history, and so far have had very little 'big' luck in doing so. You have questions about that. The whys, whens, wheres, hows, and what fors will be answered on this episode. Â 
Check out the preview below!
Be sure to Catch The Curse of Oak Island:  Drill Down at 9 pm on History Channel 
Photo Credit – History Channel