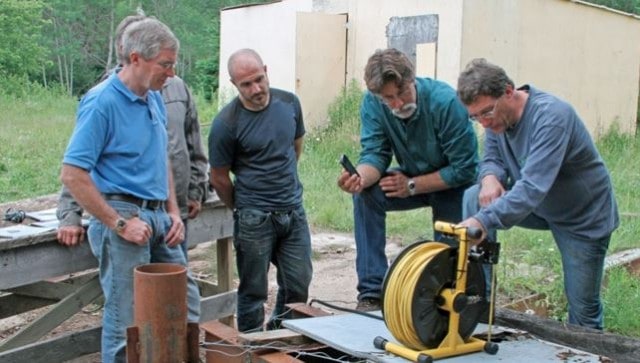 The Curse of Oak Island: Digging Deeper might just be solved. On the Secrets and Revelations season finale episode that airs again tonight at 8 pm, fans see just what happens when Rick and Marty Lagina make a discovery that might change the face of the island and the mystery forever. It's worth checking out, and here are five things you can expect if you love a good mystery.
Major Discoveries
When a diver heads to the bottom of the pit that the men have been working on for some time, he finds some major discoveries that might just change the face of this entire operation.
Borehole 10x
Most all of this episode is featured around this hole and what it is inside of it, and it seems that fans will learn more about the hole, what is in it and what it means for the future of exploration around here.
Secrets of the Money Pit
The Money Pit is an interesting location, and it's one with some mystery of its own. That means that you will get to learn a bit about what it is actually in this pit, what the men find and how it relates to buried treasure and the solving of a centuries-old mystery.
Denial
As the show progresses and things unfold, it seems that Rick Lagina has a bit of denial to face. He refuses to believe what has been found and uncovered, and it's interesting to see the progression of his beliefs.
Sobering Realizations
When you find the answers to a mystery like this, it's sobering. It brings about some answers, and more questions than ever before. Stay tuned to see what it is that is found, what answers it brings with it and whether or not there are more questions now than ever before.
Catch The Curse of Oak Island: Digging Deeper at 8 pm est tonight on the History Channel 
Photo Credit – History Channel