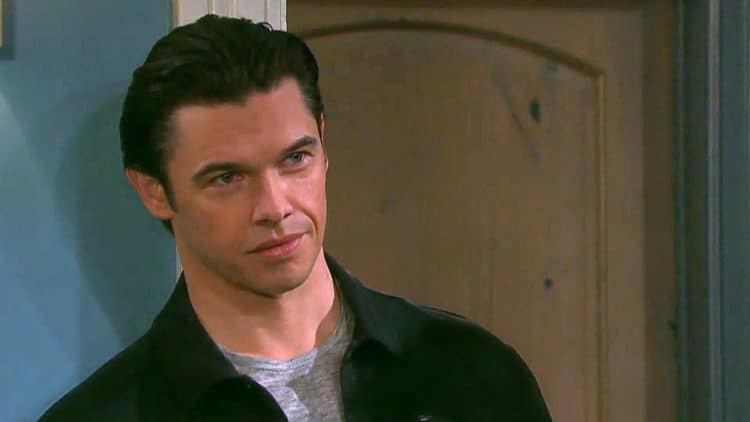 Days of Our Lives fans know that Xander is not exactly the nicest guy in the world, but we also know that we have to sometimes overlook his ugliness so that he can get to the point of what is going on. He rarely ever wins to the point that he ruins the show, but he always seems to come back and make the biggest messes that are going on in the world of his life. But, that doesn't mean we don't know anything about him. We know he is ugly, he is not kind, and he is not a good person. On the other hand, we have no idea if there is any truth to that in the actor who plays this man. Is Paul Telfer the same as Xander in real life? We are inclined to say he is not, but we should get to know a bit more about him.
He's Scottish
You wouldn't know it based on his character and his accent, and that is a sure sign of a great actor. He is good enough at what he does that he can make it seem like he has nothing else to do in his life but win at all things. He's born and raised in Scotland. He spent most of his life there, and he even went to the university there. He graduated from university in 1999. His degree is in Film Studies from the University of Kent at Canterbury. He's been there his entire life, almost, and he's here now, but you'd never know it. What a great actor.
He's Married
He's not a single man, and he's not a man who will ever be single if he can have it his way. He's been married since 2012 to a Broadway actress by the name of Carmen Cusack. She has a long history of amazing work and wonderful performances, and they seem to have hit it off right away. She's good at what she does, he's good at what he does, and they make a wonderful team. We assume that there is something to be said about the fact that they are both in the same line of work, which we assume makes marriage a bit easier for them.
He Wasn't Originally Xander
When he was first cast on Days of Our Lives, it was not to play the role of Xander. In fact, it was to play an entirely different role. He was meant to be Damon. He came into town as a hit man that was hired by Victor, shocking, and he was well-received by fans and those who didn't even like the character. That's a good thing, and we cannot wait to see how well that turns out for him. Oh, wait – we did see how well that turned out for him. He was so good at what he was doing that it did not take the show long to decide they wanted to keep him around in a more prominent role. That's when they signed him to become Xander, the cousin who is just not nice, makes poor decisions, and regularly goes out of his own way to make everyone miserable.
He's Been Around
He's a man who does not shy away from roles that are offered to him. He's been part of many shows on the Primetime network, and that is something he's proud of. He's starred in "Agents of S.H.I.E.L.D." and even "NCIS" to name a few. He's always good at what he does, and we would not be surprised if he one day lands a leading role on a show like those.
He's Young
He might seem like he's been around the block a lot, but he's still a young guy. He's only 39. He will turn 40 on October 30, 2019. He is a man who looks good for his age, he's accomplished a lot for a man who is still so young, and he's a man who will probably keep going for a long time. He's got a lot to offer, and we like him for that. He's not yet a father, but he has plenty of time for that if he chooses to go that route.