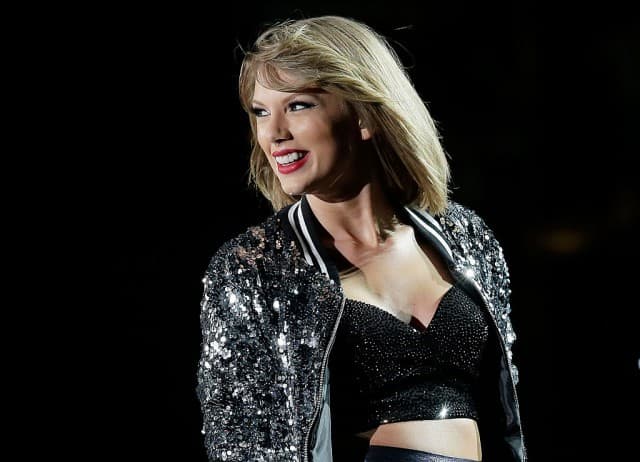 Taylor Swift is, hands down, one of the most famous singers of all time. Say what you will about her, but this young lady has managed to go from a teenager with a guitar and curly hair to a young woman with most songs on the radio at any given time than just about anyone else in the world. Her latest album, 1989, has been nominated for several Grammy's in 2016; and that makes her the most likely to walk away with the most awards during the live show. She is the second most nominated artist of the night behind Kendrick Lamar, with whom she collaborated on a hit song this year, and we predict she will walk away with wins in most categories, especially Album of the Year.
It took her two years to write
Taylor Swift is known for writing most of her music, and this one took her two years to write. She had a lot of stuff going on in her life, and she wanted to make sure this album was the best she's ever written; and it worked.
She began writing this album while releasing another album
When Taylor Swift released "Red" she was already writing songs for this album. She was in the media for using her life stories as the basis for many of her songs, and she was not happy to be in the public eye for so many of her personal choices.
It's her departure album
Not that most of her other recent albums were not a bit more pop than country, but for the first time Taylor Swift's album is a clear departure. There is not even a hint of country, yet the album is perfectly Taylor Swift all the way.
It's record-breaking
No one doubted that her music would break records, but no one could have predicted that Taylor Swift's 1989 would sell more than 1.2 million copies the first week and continue to sell a massive 8.6 million albums across the world. It was the highest week sales earnings for any album since 2002 when it was released.
"Bad Blood" is an amazing collaboration
https://youtu.be/Dh5BV5AipP4
Not only did T. Swift collaborate on this one with hit maker Kendrick Lamar, she also had her squad appear in the video as their own alter ego personalities, and the video featured more than 17 of the world's most famous faces.
Be sure to check out the 2016 Grammy Awards Monday at 8 pm on CBS
Photo by Getty Images