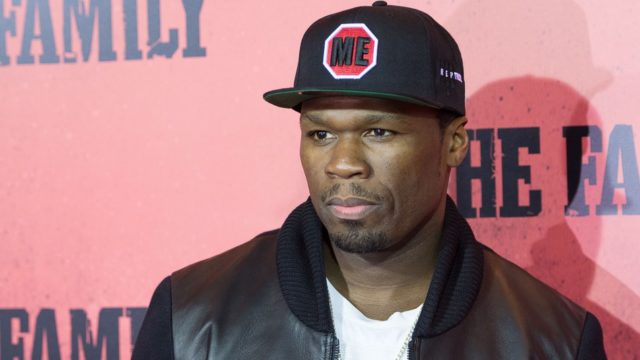 Bitcoin seems to have become a popular thing in the last couple of years or so, but I kind of doubt that a lot of people can say that, like 50 Cent, they became Bitcoin millionaires on accident. The famed rapper decided to take a chance on Bitcoin a few years ago and started accepting payments in the digital coin for his albums. He conveniently forgot about it for a while, until just recently it was discovered by none other than TMZ that his Bitcoin sales were upwards of $7.7 million. The one thing I'm having trouble with is how a person might forget something they've done that was that risky. Yes he's famous, he makes millions upon millions because people like his music and because they'll keep supporting him. But how in the world do you forget about a risk you took with your sales unless you really have no idea just what's going on with your sales?
Even more so than that, the idea that he would say that he's proud of himself after forgetting about it seems like the kind of arrogance that would make others question just how much deserves to be proud of the investment. A lot of folks in the music industry do in fact come from hard backgrounds in which it was either do what they needed to do to survive, or don't. But once some of them get this far it seems that they forget what it was like to count every penny you had or keep track of every last dollar you make. They forget what it was like to be that down and out or even think that at one point they couldn't just invest that much money into something and hope that it came out alright. If there's one beef I have with any celebrity it's that those of them that made their way up and somehow forgot even a shred of where they came from need to be handed a serious reality check. Whether 50 really needs it or not is up for debate, but 'forgetting' about an investment you made that's directly tied to the sales of your album, YOUR music that make money for YOU that will go into YOUR account, seems a little silly.
Despite that earned income however it would seem that as good as Bitcoin has been doing it's been seeing a drop as of late, so it might be time to cash out and try something else. There's no guarantee that it will keep dropping, and in fact it could come back since people have been going on and on about how great a service it is, but somehow I doubt a lot of folks will feel sorry for those that have been so heavily reliant on it for the past few years if Bitcoin does continue to drop. It's been a great service for them yes, but when you tend to forget just where you put your money it should be considered a stroke of luck that you made something with it, enough that you should avoid tempting fate and cash out while you can.