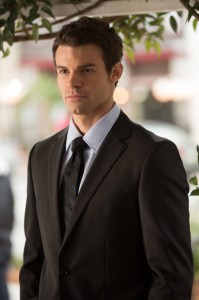 We've got a couple more weeks to go until The Originals premiere, and yet we've already been treated to two different versions of the pilot. The Vampire Diaries episode 4×20 served as the backdoor pilot for the show. Over the summer, the CW released a director's cut of the same pilot, just with extended scenes added. If either of those pilots haven't convinced you that this is the must-see show on the CW this fall, perhaps this list will have you marking Thursday, October 3rd (and then its regular night, Tuesday October 8th) on your calendar as a date night with your TV.  You don't need to have even watched The Vampire Diaries to watch this show, so don't let that be your excuse!
1. Elijah – My favorite Original vampire! Not only is Daniel Gillies' character a true gentleman, but he just looks so good in a suit if I do say so myself! The official pilot that will air after The Vampire Diaries' season 5 premiere on Thursday, October 3rd is going to offer an even different perspective on the series kick-off. It will tell the same story as seen in the TVD episode and online directors cut, only this time it will be from Elijah's perspective. More Elijah is ALWAYS a good thing!
2. Klaus – I am well aware that there are rabid TVD fans who "ship" Klaroline (Joseph Morgan's Klaus and TVD's Candice Accola's Caroline) so fiercely that they swear to not watch The Originals for fear that the separate shows means their beloved couple will never be together. I'm a huge TVD (and TV in general) fan, but even I don't take characters relationships THAT seriously. We've grown to know and love Klaus for 3 seasons already. Could you really give up on a character we've come so invested in just because you don't trust where the writers will take the stories, relationship-wise or other? Let's leave the writing to those who have proven they do it best. Â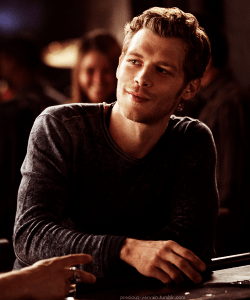 3. Rebekah – As the only female in the trio of remaining Original vampires, Rebekah has had her fair share of family drama.  We last saw her leaving Mystic Falls for a summer in Europe with Mystic Falls' very own human, Matt Donovan (Zach Roerig).  Something will inevitably draw her back to New Orleans to be with her brothers, even though I think we can all agree that Rebekah needs a break from her family. Here's to hoping we get Matt in a crossover episode! 
4. Marcel – Marcel (played by Charles Michael Davis) is a new character to us viewers, but he has been living in New Orleans for a long time. Since Klaus and his family left the city ages ago, Marcel took it upon himself to pick up where Klaus left off with ruling the town's supernatural communities. When Klaus discovered the strange hold Marcel has over the vampires and witches of the French Quarter, he vowed to get his "throne" back. This will surely be an epic season-long (and perhaps series-long) power struggle between two very strong and capable vampires.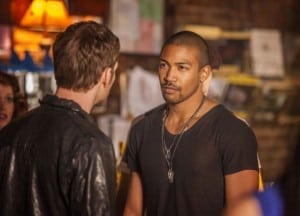 5. Vampire baby? – It's no spoiler that there's a baby on the way in The Originals! I don't know about you, but I am very interested to see how this progresses. I haven't been the first one to compare it to Angel, the Buffy spin-off series that had a vampire pregnancy. That child of two vampires turned out to be human, but there's plenty of twists and turns that The Originals writers can take with their own baby. Because Klaus and his baby mama Hayley (played by Phoebe Tonkin) are both hybrids, maybe the baby will also be a hybrid. Or just a werewolf, or just a vampire, or a mere human? Or perhaps it could be some other entirely new and different supernatural creature. We can at least all agree to trust the brains behind the show to make it better than the Twilight baby.
6. Cast and Crew – I was visiting Conyers, GA and had the pleasure to catch some filming of an early episode of the new series. The crew were extremely friendly to the crowds of fans who gathered to watch. The hours of waiting all paid off by the end of the night's filming. The actors on set (Joseph Morgan included!) came over to meet and greet the fans who had waited almost 12 hours at that point. They took the time to snap quick pictures and sign autographs for whoever had a Sharpie and poster to be signed!  It was also really cool to be able to walk along the "French Quarter" they have created in Olde Town Conyers.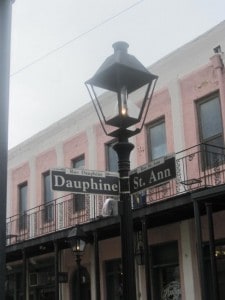 All that being said, I hope the show lives up to the hype. I can't wait to see how it all unravels! Â How about you?
Tune in Thursday, October 3rd at 9pm, and then its regular time slot will be Tuesdays at 8pm, starting October 8th on The CW.