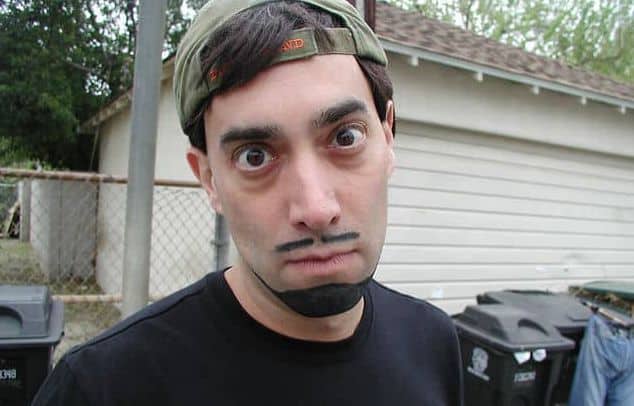 I love a good magic trick just like the next guy.  There are times when it's fun to see something that simply amazes you and you just can't figure it.  In fact, even though we know all of this stuff is illusion, it's still pretty fun to watch.  That's why while it's commonplace to poke fun at magicians as seen in cinema and television, you rarely see the elite guys getting tossed around.  How about guys like David Copperfield, Chris Angel, or David Blaine?   You gotta respect what these guys are capable of.  Real or not, you have to be extremely talented to do the things that a David Blaine can do.
All that said,  sometimes it's even funnier when you get to see these guys get mimicked.  And I'm not talking just a simple copy job.   I'm talking about when their whole persona is perfected and goofed on in a way that's simply brilliant.  I'll bring up an example.   Remember that crazy David Copperfield parody a while back (don't worry we included it)?  We're talking years ago.  The one where that guy pretended to open elevators and make the stairs on escalators go up and down?  It was hilarious.   Well, here are 7 such magic parodies I think you'll enjoy.
Wanna See Some Magic?
Street Magic Trick that Goes Horribly Wrong
David Blaine Terrorizes two Guys
Fun with moving objects
Fun with Magic Part 3
Street Magic Gone Wrong – This is Amazing

The Amazing David Copperfield Spoof