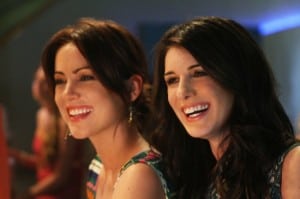 The fifth season of 90210 promises to have some big struggles for the kids of Beverly Hills.  Silver is determined to have a baby and has enlisted Teddy to be the father.  Is he prepared to take on the responsibility…especially when there's no romantic relationship between them?
Then there's Naomi, who goes off on a joyride with Max that ends badly (of course).  Will the two live happily ever after after his failed wedding last season?  And there's Dixon, who suffered a terrible accident in the season finale.  Is he gone for good or will he pull through?
Watch a preview below and don't miss the season premiere of 90210 on Monday, October 8 at 9:00 p.m. ET/PT on The CW.