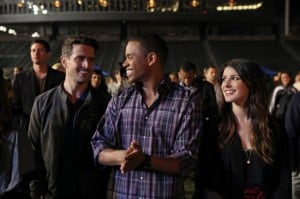 The world's most famous zip code is once again leaving our television screens.  After five years on the air, the new 90210 is coming to an end.  There are seven episodes still to air and then the series finale will air on  Monday, May 13 at 9:00 p.m. ET/PT on The CW.
"The CW has had five great seasons with America's favorite zip code, 90210," said Mark Pedowitz, President of The CW.  "I'd like to thank the talented cast, producers, and crew for all their hard work and dedication to the series. We are very proud of the West Beverly High alumni."
This isn't very surprising news considering 90210's ratings. Â The fifth season has seen most episodes garnering under a million viewers each week, with the most recent episode hovering slightly above 500,000.