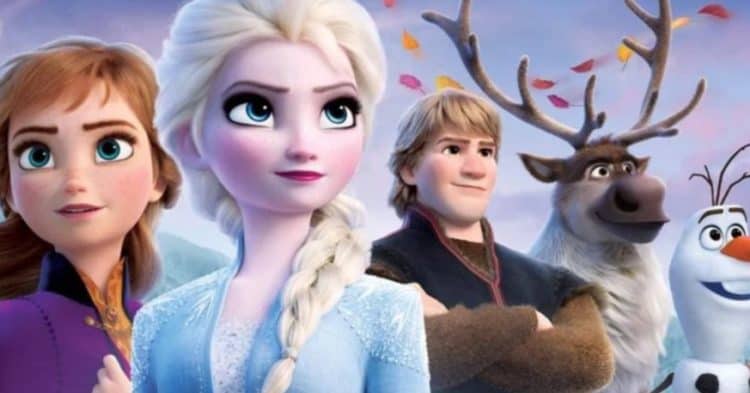 If you're conflicted by this clip don't worry too much about it, a lot of people are bound to be. It's easy enough to just say 'heck with it' and let it be cute and funny as a bearded Elsa in Tel Aviv goes sailing by on a cloud with a can of glitter spraying into the air (at least one hopes it's glitter since he sprayed the side of a bus), and all the while singing to Let It Go from Frozen. On the other hand, never mind the dress and wig and oddity of this, but the guy is probably breaking at least a few traffic laws, not to mention defacing a bus, which might have been accidental but is still kind of a no-no in a lot of cities. Being a buzzkill doesn't really have anything to do with what he's wearing or singing, it's the fact that what he's doing isn't even close to safe or courteous of other motorists and is looking more like a spectacle than anything that might be deemed even close to level-headed. I get it, I'm being a stick in the mud over things that shouldn't matter when a person is trying to spread a bit of cheer to his community in a very touching way. But in the interest of not wanting to see the guy and his camera person become road pizza, it's easy to state that this is probably something one SHOULDN'T be doing on a public street since testing the reaction times of other drivers when there's nothing between you and the pavement but a blond wig and a lot of empty air isn't really the best idea.
This isn't the first guy that's dressed up as Elsa since Frozen came out and it's kind of fair to say that he won't be the last since whether a person is doing it for a stunt because they just want to feel pretty, or for their kids, there have been plenty of men that have donned the white wig, sorry not blonde, and the blue dress while trying to belt out the words to the song that helped to make this movie famous. Some have done it with their sons, some have done it with their daughters, but the point is that some men are comfortable enough that they can wear this getup and let the public know that they're completely fine with it. And to be fair, they should if they really are since it's not a sin to just have fun, but there are parts of the world that one might not want to do something like this still since the level of acceptance still isn't quite there. Throughout quite a few parts of the world, it's still widely accepted, since people have come around in a big way over the last decade when it comes to various decisions made by individuals in society.
It's easy to be at least a little impressed by the guy's conveyance since it has to be some sort of motorized scooter or board or something that's tearing down the street. Plus, it must be pretty stable since there aren't a lot of bumps that appear to almost knock him off his perch, but if anyone else was waiting for a cop to show up simply because this isn't the safest thing in the world and is likely to get him a citation or a warning at the very least, then you're not alone. This is pretty ridiculous to be honest since it's something you don't see every day, which means it's unique but no less foolish in its own way. I know, I'm being a downer, but at the same time, it's practical thinking since the internet plays host to a lot of videos that show people getting knocked off of one conveyance or another, and sometimes it's funny while at other times it's almost horrific since to be certain it's not a very nice act when it happens. But seeing a guy splat on the road in costume and after try to spread a bit of joy is something that some folks might call karma and others might call bad luck. In this case, it might actually be the same thing, to be honest.
People love a spectacle to be certain, and that's pretty much what this is, and while it has good intentions no doubt to just have fun and entertain people, it's still something that some drivers might look at as kind of an annoyance simply because the guy is another obstacle in the road that has to be veered around so that no one commits accidental manslaughter. One would almost think that he'd get cited for this in some way, but it's hard to tell what might happen without any more information.