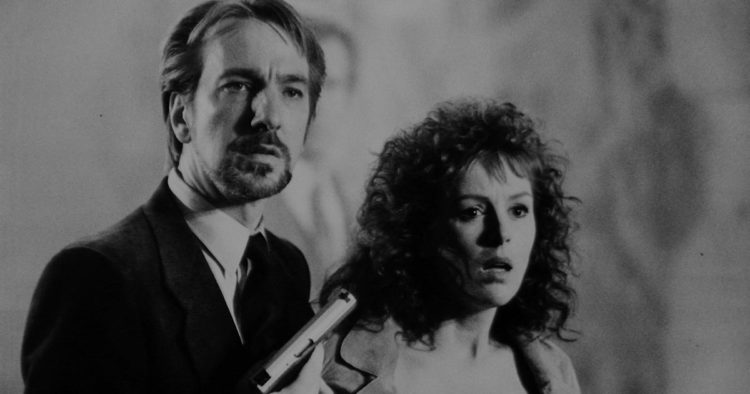 How many people still keep a diary? Apparently, Alan Rickman had been keeping one for well over two decades at the time of his passing and had plans to publish it. Some might call that a little egotistic or egocentric sine cone would have to ask how many people would really want to read their ruminations on their career and life. But with Alan Rickman, it does sound as though there was plenty to say and a lot of fun behind the scenes kind of thoughts that went into his diary entries that explained a great deal about who he was and what his motivations were. Considering that this one of the most interesting men in cinema it's easy to think his diaries might entertain a lot of people when it really comes down to it, and since he was willing to share it with everyone it's not exactly something that people should be ashamed for wanting to see. Alan did live a very interesting life and his career made it clear that he was one of the more talented men in the business, since from Hans Gruber to Alexander Dane to Severus Snape, and everyone in-between, he was one of the most convincing actors around and managed to create a following that was hard to argue with.
Considering the fact that he was such a great actor on screen it's easy to think that a lot of people would want to know just what was going through his mind when the cameras were off or when he was getting ready to play the part. A lot of people were still surprised to learn that he had a good time as Severus Snape and became good friends with a lot of the cast members. Some would think that it's tough to separate the character one is playing from the person they really are, and some actors do need to force themselves to step out of the role, but Rickman was the kind of guy that appeared to turn it on and off when he needed to and was one of those that loved his work. That's what it takes in any profession, after all, the love that comes with doing what you feel is natural for your life and that you excel at as a result. There's no doubt that there were times when he found the job difficult or troublesome since acting is far from a perfect profession and it can likely take a toll on a person as much as anything can, but somehow a lot of people continue to get in there and make it work. Rickman had a few characters that he played who were downright despicable and earned him fame and recognition largely because those characters ended up dying at the end of their arc. After all, as it is the season, the saying "It's not Christmas until we see Hans Gruber fall from the Nakatomi Tower." has gained a lot of traction over the years, especially since it's been established that Die Hard IS a Christmas movie.
It would be interesting to see what kind of thoughts he had about the Harry Potter series since he wasn't exactly a villain from day one but he did eventually get outed as one despite the fact that at the end of his life he was actually seen to be one of the bravest people around. Some people might have something to say about that since Snape was kind of a negative character since he did covet Lily and he didn't exactly shy away from conflict with James Potter and his buddies, but he wasn't the overall villain of the story either. If anything, Snape was forced to be heroic since otherwise, Dumbledore would have probably eliminated him, but throughout his life, he was more or less a victim who didn't always want to be victimized and made it known when he could. His inclusion as a Death Eater wasn't hard to see since there was really no one to convince him that such a decision was the wrong one. But again, it would be interesting to see if there are any thoughts on his character in Rickman's diaries since he likely became very close to the character of Snape even though it's been shown that he had a good time on set and was very fond of his fellow cast members.
People that are wanting to know what makes actors tick are typically those who are looking for inspiration or, on the other end of the spectrum, are kind of disturbing since they simply have to know everything about their favorite actors. Alan's diaries are bound to attract all sorts, but it would be intriguing to know just what he was thinking when performing certain roles and how they affected him.