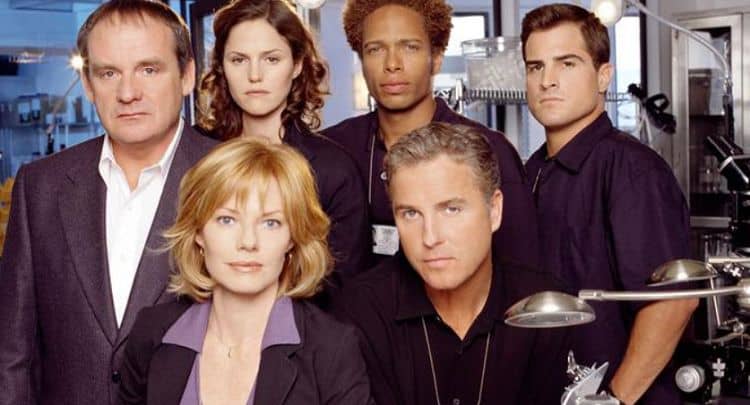 Nostalgia is turning into more than a pleasant look back at some of the favorite shows and movies that have come along throughout the years, it's also becoming an excuse to drag up anything and everything possible that studios want to give another go. Billy Nilles of E!News has more to say on this. Unfortunately the idea might be sound but the trick is that 1) the actors have gotten older and yes, some of them have lost their overall appeal, 2) unless things are going to change in a very radical manner it's going to be a return to something that people have seen and experienced more than once, and 3) it continues the idea that there really are NO new ideas in show business given that the old material is continually being brought up to reboot, remake, and rework in some fashion. There might be plenty of fans that will say that they're psyched to see this show come back and will be waiting with anticipation when it does finally make it to the small screen, but there are also those out there rolling their eyes and likely wondering just why oh why networks can't begin to understand that old shows were great when they first came out and many of them stayed that way throughout their entire run, but bringing them back, or even just having the idea of bringing them back, is not enough to guarantee success. CSI was immensely popular when it first came and remained so when the spinoffs started to happen. But like all shows it ran its course and it feels as though it's time to let it rest. Jeremy Dick of TVWeb and many others might not feel the same way however, as the idea is still firmly on the move despite the fact that nothing is set in stone just yet.
At this point the studio is still trying to get its star actors on the line and wants them to sign up for the show since as many people know the stars of this show really were the main focus as even guest stars weren't always enough to get people coming back. It was always the main cast that people wanted to see, which is good since that's what helps to make a great show. Tilly Pearce of Metro has more to talk about on this matter. Many upon many people used to rush home or tell people that they didn't want to miss that nights episode of CSI, indicating that the following the show received was quite generous and more than a little loyal. I'll admit, I made it part of the way through a couple of episodes but without being a big fan of the show I didn't watch that much of it. But that little bit was enough to admit that it was a good show, just not everyone's cup of tea.
One of the biggest problems with bringing a show back is that it can and sometimes does run into the same issue that movie sequels have, and that's the fact, the fact mind you not the opinion, that a return is often a bad idea since it fails to capture the same magic that the first appearance had. It's not usually the fault of the actors and it's not even the fault of the writers most times, but it's simply the fact that trying to capitalize on past successes has a very big hit and miss ratio that often leans into the miss column more often than not. If anyone doesn't believe me go on and take a search of how many shows did all that well when they came back after being successful the first time around. The biggest reason why it doesn't always work is that the first time around the show might set such a high bar that trying to reach it again in the same way will meet with failure largely because people have seen it before. They want to see something new, something dynamic, and obviously something that they weren't expecting. If a show can do this and keep the same feeling that made it popular in the first place then they're doing something right, and there's a good chance that it could be successful for a while. But age, other obligations, and scheduling conflicts can wreak havoc on shows that decide to come back to the small screen since moving on from a show usually means that a lot of people have no plans on coming back.
Some of them might actually wait for the moment that such a thing might happen, but the cast of CSI went on to do other things after the show and it's hard to see all of them returning, though it's possible. There's nothing to say that it won't happen and that it won't be successful, other than what I've mentioned. But if it does come back it still has a lot of work to accomplish.