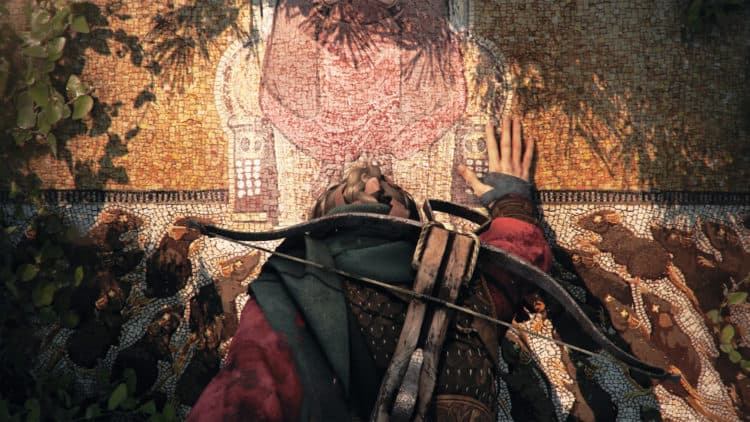 A Plague Tale: Innocence is a game that slipped under many people's radars back in May 2019 that has built a rather hearty fanbase. Developed by Asobo Studio and published by Focus Home Interactive, this title was strictly a linear survival horror stealth adventure that took place in 14th century France. The story was about a young noble of descent named Amicia de Rune escaping the village with her younger brother Hugo to avoid the onslaught lead by Lord Nicholas, plus the ravages of the black plague. The game centered mostly around stealth, puzzle-solving as well as light combat. This game is known to be beautifully crafted and well-realized with its historical implications and it was enough for Asobo Studio to start making a follow-up.
Therefore, a sequel was announced at E3 2021 called A Plague Tale: Requiem. It will take the foundation that was laid with its predecessor and it will greatly expand upon it. The success of A Plague's Tale: Innocence reminds the gaming community that linear, story-driven games are still very much welcomed within the plethora of multiplayer titles in today's market. This title is reminiscent of such games similar to; Enslaved: Odyssey To The West, God of War, and Hellblade: Senua's Sacrifice, just to name a few. One-player stories have been the core of many gamers' lives and A Plague Tale: Innocence proves that this still holds true. This sequel will continue the story with Amicia and Hugo as they continue to journey throughout the war-torn landscape of France and perhaps Europe as a whole. Right now, it is not clear where the story will take place. However, from what was seen in the trailer, it looks like France will most likely continue being the setting with this sequel.
Video
A Shadow Over The Land
Despite the myriad of enemies that Amicia and Hugo have encountered throughout their adventure, the overlaying menace above all is the rats. They are a common enemy that all the characters share and they act as the "big bad" for A Plague Tale: Requiem. Not only are they a common nuisance, but they are also a primary tool for puzzle-solving and strategic combat in key areas of the game. The developers took extra care in making the hordes of rats behave as naturally as possible. The game's director, Kevin Choteau, mentions, "The rats needed to have a sense of authenticity to them. To invoke this feeling of something that could really exist in our world, and also seem unstoppable, you know? We wanted players to be terrified of walking into their path, knowing that they would die instantly."
Of course, in order to give the rats a sense of intimidation, it all comes down to the numbers. Throughout decades of gaming, rats have been a rather common enemy to destroy. One, or even a handful of rats aren't that threatening. However, when it is now possible to pack hundreds of rats onto the screen in real-time, they become a very different animal altogether. They will very much operate like a hive mind and players will be able to utilize the rats for more elaborate puzzles. Plus, more creative ways of dispatching enemies and distracting them will most likely be implemented in this installment due to the next-gen hardware that's available.
Sword And Stones
Choteau continues, "Quantity was also a big challenge from the beginning. We knew we wanted the maximum amount of rats on-screen as possible." The developers over at Asobo Studio spent hundreds of hours studying the movement of rats and how they act in unison and even solo. With next-gen hardware now in the hands of these developers, they are now planning on implementing, "more of everything" in A Plague Tale: Requiem. The developers are planning on making a more elaborate game that will encompass players in a fully-realized living and breathing world. Everything that the players will interact with will move around according to the actions of the characters. It is safe to say that stealth will still play as a key component with this game's mechanics. The combat, on the other hand, might be getting a complete overhaul.
In the original installment, Amicia with just a sling and rocks. This didn't really provide the deepest combat experience, but it was enough to provide some level of satisfaction. Based on what was on the trailer, it appears that Amicia will be a more hardened warrior and she will be better be equipped with a crossbow. Whether or not that there will be some kind of melee system remains to be seen. Fans of this title would agree that the potential is there and giving Amicia and Hugo some extra layers in combat would be a welcomed addition. Plus, it also looks like Hugo will be a playable character this time around. He is seen standing on the coastline of France and it is a good bet that players will be walking in his shoes this time around. It's interesting to think that battle sequences could be in this next installment. There are glimpses of this in the trailer and it is not known whether these are cut scenes or actual gameplay segments. At the very least, it seems that Amicia will be using a dagger to stealth her way out of situations and may be able to also snap necks on her own. It is for certain that puzzles and being stealthy through harrowing situations will be the primary element with this installment.
Year Of The Rat
A Plague Tale: Innocence is one of those games that got buried under all the AAA games when it was released. However, it managed to claw its way up to on top of the gamers' list within the last couple of years. It is certainly building a cult following after selling over 1 million copies. It was originally released for the PlayStation 4, Xbox One, and PC. Now, an upgraded version was just released on July 6 for the PlayStation 5, Xbox Series X/S, and Nintendo Switch. It now having widespread availability is helping garner its well-deserved attention. Expect A Plague Tale: Requiem sometime 2022 only for PlayStation 5, Xbox Series X/S, Nintendo Switch, and PC.