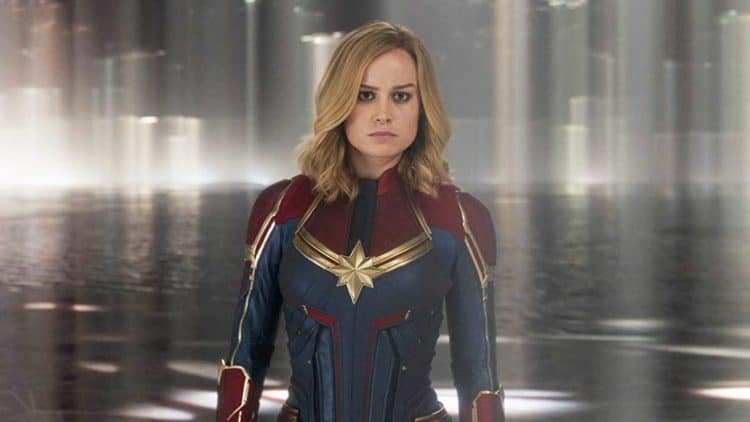 It might be that Sony is just trying to keep up or that they're attempting to build their own library of movies as Justin Case of MovieWeb has stated, but the idea that they're about to bring Madame Web into the fray is kind of hard to fathom unless Sony is willing to go into the existence of the multiverse, which could be an issue since Marvel has already been developing the idea to begin with. If the two companies are sharing the idea however it could work and it could open a very big opportunity for Sony to expand their fortunes in a way that would keep them moving forward without any need to tiptoe around what they can and can't use freely. Marvel has such a wide stable of heroes and villains to begin with that it's hard to think that the MCU would begrudge Sony a few of them here and there, and there's always the possibility that those who have been neglected for so long could be brought back to prominence in some way. Madame Web though is still a character that's hard to fathom being all that useful apart from her precognitive abilities since she's hooked up to life support in the comics, and despite the fact that there is a story arc that sees her regain use of her body, as she's paralyzed in the comics as well, it still feels that she wouldn't be nearly as much use since apart from her mental abilities she really doesn't have much more use. A female-centric movie could include so many other characters that have to do with Spider-Man and his long and branching history that picking Madame Web feels almost like a desperate gasp being extended in the direction of character that hasn't been given enough attention in the eyes of some individuals that believe in unearthing the obscure.
Spider-Gwen would be a fun character to bring into the mix if Sony was bound to explore the multiverse, since they've already used her in Into the Spider-Verse and it would be great to see her in live action. Silver Sable would be another great name to see added to the mix since in her own time she was pretty effective and in a lot of ways kind of like a female version of Nick Fury. Then there's Black Cat, who has a long history with Spider-Man, and Spider-Woman, who's basically her own character all-around, as well a Silk, who could add another layer to the Spider-Man story that might be kind of interesting. Then there are the numerous characters that could come along with Venom and Carnage, as the two symbiotes have had their fair share of escapades throughout the years. As I've already said in another article the fans don't have a lot of sway when it comes to Hollywood and what will happen, or at least they shouldn't when it comes to the creative process. Suggestions, ideas, all that kind of input is all well and good and it might be wise from time to time for directors and writers to pay attention and actually think about what the fans want to see, but someone like Madame Web, if she does show up, could be a great supporting character, while not being a lead. In a movie such as this the lead really needs to be someone that has mobility, and unless a writer that's willing to adapt Madame Web's long history into something that could see her cured of her disease and able to move around, then she should be kept as ancillary character at best. It's not a need to downplay her effectiveness, but rather to insure that there are others that could be considered for such a movie.
Sony has definitely been holding on and holding up their own reputation lately with the Venom movie and it's likely that the next Venom movie, which will introduce Carnage to the big screen finally, will be great. Creating a female-centric movie could be kind of fun really if it includes some of those characters that are best-loved by the fans and does so in a way that makes it possible to see them as powerhouses in their own right but not the center of the universe, apart from their own. Just about every superhero movie could benefit from a dose of reality when it comes to realizing that no single one among them is more important than the others, no matter how some of them have been pushed. In this manner it becomes easier for people to really enjoy the heroes that they favor and at the same time understand that while said heroes are indeed quite awesome, they're one part of the whole that makes up the universe in which they exist.